Southwestern Energy Company's Stock Is Soaring on Credit Agreements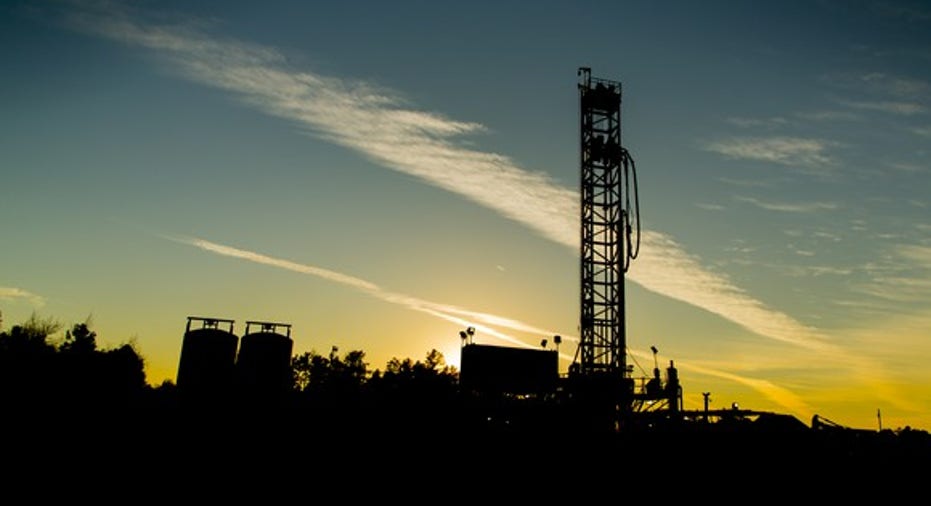 Image source: Southwestern Energy Company.
What: Shares of Southwestern Energy surged on Tuesday and were up 12% at 3:45 p.m. EDT.
So what: There were a couple of catalysts fueling today's rally in Southwestern Energy. First, abating Brexit fears drove the market higher, including the price of oil, which closed up more than 3%. That rising tide lifted all boats.
That said, there was a vital Southwestern Energy-specific catalyst that added more fuel to fire its rally. The company and its banking group agreed to extend maturities and modify some of the terms and conditions of its$2 billion revolving line of credit and $750 million term loan.
Under the provisions of the agreement, Southwestern Energy will enter into a new $1.934 billion credit facility, which will consist of a $1.191 billion secured term loan and a $743 million revolving credit facility, both due in December of 2020. In addition to that, the company extended the term of its existing $750 million term loan to December of 2020. These extensions, as well as the modified terms and conditions, lock in Southwestern's liquidity for only a modest incremental cost.
As volatile as commodity prices have been, oil and gas companies have run into liquidity concerns because banks had the power to pull their lines of credit. However, producers and banking groups have been working together to address these concerns by agreeing to push back maturities and lock in liquidity. This willingness to collaborate is giving oil and gas companies the financial breathing room they need to operate during the downturn and make future improvements to their balance sheets.
For example, earlier this year,Chesapeake Energy was able to reach an agreement with its banks to reaffirm the borrowing base on its credit facility at $4 billion, while also pushing back the next scheduled redetermination of that facility until next June. That locked in Chesapeake Energy's liquidity for more than a year, effectively taking a bankruptcy filing off the table. By removing that overhang, the company was able to work with other creditors to restructure debt, with Chesapeake Energy recently agreeing to two debt-for-equity exchanges that reduced its total debt by 4%.
Now what: Southwestern Energy has a bit more breathing room now that its banks have agreed to rearrange and extend its credit facilities. This financialflexibility puts it in a solid position to ride out the continued volatility in the oil and gas sector.
The article Southwestern Energy Company's Stock Is Soaring on Credit Agreements originally appeared on Fool.com.
Matt DiLallo has no position in any stocks mentioned. The Motley Fool has no position in any of the stocks mentioned. Try any of our Foolish newsletter services free for 30 days. We Fools may not all hold the same opinions, but we all believe that considering a diverse range of insights makes us better investors. The Motley Fool has a disclosure policy.
Copyright 1995 - 2016 The Motley Fool, LLC. All rights reserved. The Motley Fool has a disclosure policy.