Southwest Airlines Co. Just Handed Its Rivals a Big Gift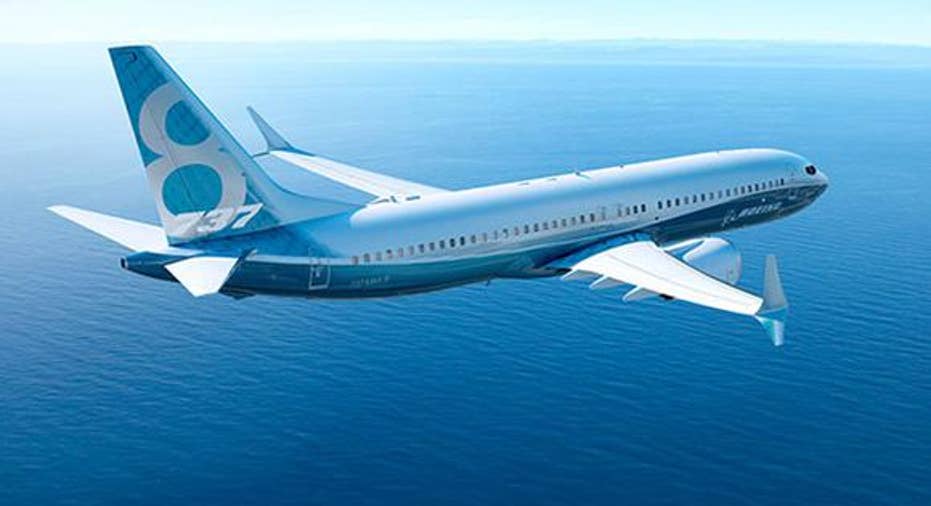 Over the past year and a half, Southwest Airlines has gone back to its roots as a disruptive force in the U.S. airline industry. Southwest has added capacity rapidly while challenging its biggest competitors in many of their core markets.
Southwest Airlines has grown rapidly in the past year and a half. Image source: The Motley Fool.
However, those rivals can breathe a sigh of relief now. Last month, Southwest announced that it will accelerate the retirement of its aging fleet of 737 Classics to Q3 2017 because of issues related to pilot training. This means that American Airlines , Delta Air Lines , and United Continental are poised to benefit from a lull in competition beginning next fall.
Southwest Airlines challenges its rivalsSouthwest has been a big thorn in the sides of American, Delta, and United lately. All three legacy carriers have reported persistent unit revenue declines since early 2015.
Of course, Southwest Airlines isn't the only cause of the revenue troubles at the Big Three. But as the only other airline with similar scale in the domestic market, it has a unique ability to affect supply/demand dynamics in the U.S. -- and Southwest's capacity surged 7.2% year over year in 2015.
This included tremendous growth in Dallas, a key hub market for American Airlines. Southwest also began operating international flights in Houston, a big hub for United Continental. Delta has been less directly affected by Southwest's recent growth -- which helps explain its better unit revenue performance -- but it still isn't immune, as Southwest has added seats in many markets.
Southwest's growth has contributed to its rivals' unit revenue declines. Image source: The Motley Fool.
With its profitability at record levels, Southwest plans to continue growing at a steady clip. It increased capacity about 8% year over year in Q1, adjusting for the leap year effect, and plans to grow 5%-6% for the full year. This will keep the pressure on its rivals, who are all facing slower than hoped-for revenue recoveries.
Southwest faces a training issueHowever, Southwest has decided that because of uncertainty about the training requirements for its new 737 MAX fleet, it will have to retire all of its older 737 Classics before it puts the 737 MAX into service in the fall of 2017.
Southwest is known for operating only one aircraft type -- the Boeing 737 -- to simplify operations and pilot training. But there are many different variants and generations of the 737. Southwest mainly flies the 737 Next-Generation (NG) models that are currently in production, but it also has more than 100 737 Classics that were built during the 1980s and 1990s.
The same pilots can fly both generations of the 737. And it will be equally easy for Southwest to train pilots to fly both 737 NG and 737 MAX models. The problem is that Southwest doesn't know what it would need to do to train pilots to fly both the older 737 Classic and the brand-new 737 MAX. The only viable solution Southwest has found is to retire the remaining 737 Classic fleet before the 737 MAX enters service.
Capacity growth set to slowSouthwest had already planned to retire its last 737 Classics in 2018, so this decision only moves up the timeline by a year or so. However, it still had 129 737 Classics operating at the end of 2015 and only has 120 planes on order for the combined 2016-2017 period. This suggests that Southwest will end 2017 with fewer planes than it had at the beginning of the year.
CEO Gary Kelly emphasized that this doesn't mean Southwest's full-year capacity will decline next year. A more likely option is that it would continue operating about 50 737 Classics during the summer peak season and then retire them all right after Labor Day.
Southwest will retire its oldest 737s before it starts to fly the 737 MAX. Image source: Boeing.
Even in this scenario, Southwest's capacity growth seems likely to slow to about 2%-3% through the summer peak season before turning negative after Labor Day. The result is that American, Delta, and United could benefit from an easing competitive environment in 2017, especially later in the year. This will help them in their efforts to return to unit revenue growth.
The respite won't lastThe bad news for the legacy carriers is that Southwest Airlines' growth slowdown won't last for very long. By the end of 2018, Southwest will be back to its previous fleet plan. That could mean an increase in growth in the second half of 2018, as the carrier laps its late-2017 capacity reductions.
Still, even a temporary respite from competition will help American Airlines, Delta Air Lines, and United Continental. It will give them a chance to get unit revenue on the right track -- and to prepare for Southwest's next wave of growth.
The article Southwest Airlines Co. Just Handed Its Rivals a Big Gift originally appeared on Fool.com.
Adam Levine-Weinberg owns shares of The Boeing Company and United Continental Holdings, and is long January 2017 $40 calls on Delta Air Lines, and long January 2017 $30 calls on American Airlines Group. The Motley Fool is long January 2017 $35 calls on American Airlines Group. Try any of our Foolish newsletter services free for 30 days. We Fools may not all hold the same opinions, but we all believe that considering a diverse range of insights makes us better investors. The Motley Fool has a disclosure policy.
Copyright 1995 - 2016 The Motley Fool, LLC. All rights reserved. The Motley Fool has a disclosure policy.