South Korea names 'chaebol sniper' as antitrust chief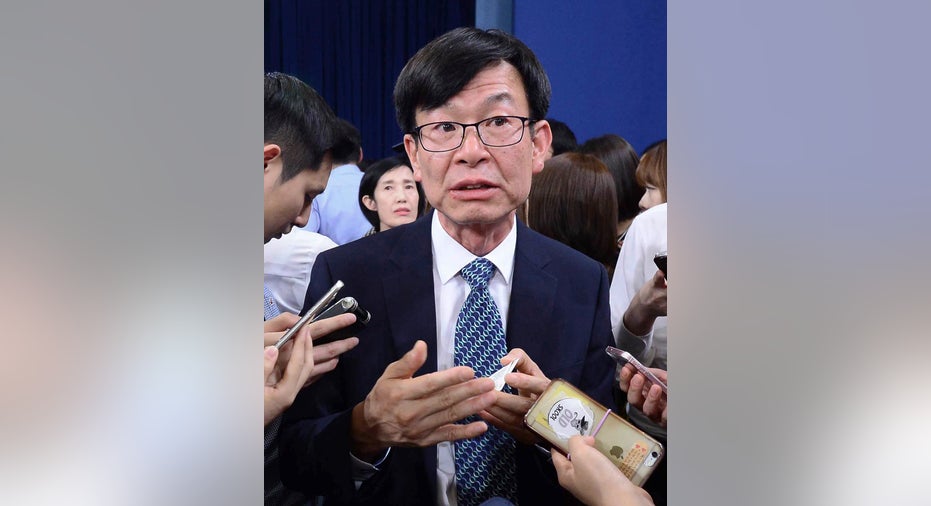 South Korea's new president named a long-time shareholder rights advocate to lead the country's antitrust regulator, as the new administration took a step Wednesday toward reining in big businesses.
Kim Sang-jo, an economist who has advocated for shareholder rights and reforming chaebol, the family-controlled big businesses that dominate South Korea, was appointed as chief of the Fair Trade Commission.
The appointment is in keeping with President Moon Jae-in's pledges to reform the chaebol. Moon said in his inauguration speech that creating jobs and unraveling cozy ties between the government and big businesses would be his policy priorities. Kim's position was announced before Moon named other top policymakers to oversee Asia's fourth-largest economy.
Kim, dubbed the "chaebol sniper" for his activism, has said he will seek to restore fairness that is lacking in South Korea, sapping the dynamism of its once vibrant economy. He helped draft Moon's chaebol reform agenda during his campaign.
His appointment requires parliamentary approval.
He is known as one of the sharpest critics of chaebol founding families who exert huge influence over their mostly publicly listed companies. In 2011, Kim led a successful shareholder lawsuit holding Samsung Chair Lee Kun-hee responsible for causing losses to shareholders while trying to pass down managerial leadership to his son.
Moon was elected president on May 9, succeeding former President Park Geun-hye. Park was impeached over a massive corruption and influence peddling scandal that implicated a number of chaebol executives.