Sorry, Renren, You're No Facebook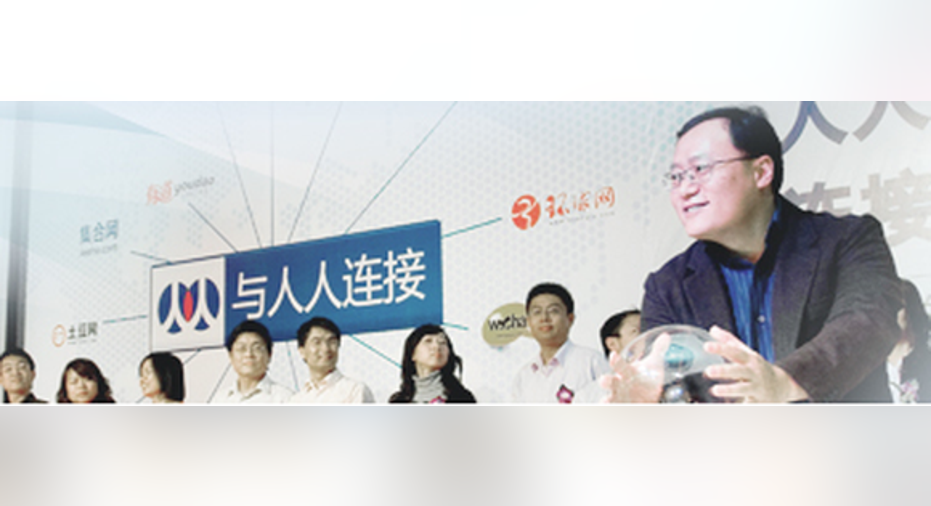 Image source: Renren.
Renren is reporting top-line growth again, but there's no reason to get excited about the company that investors once billed as the Facebook of China. Its flagship business is still fading, and profitability has become a rare sight.
Renren stock shed 13% of its value yesterday after posting another quarter of problematic financials on Monday morning. That follows an 18% decline last week. The stock is now trading 41% lower so far in 2016.
The fourth quarter of 2015 that it announced yesterday -- yes, Renren is still an earnings season behind everybody else -- may seem encouraging on the surface. Revenue of $13.6 million is 24% ahead of where it was a year earlier. The year-over-year uptick on the top line of the social-networking website operator is rare -- it's happened just three times over the past nine quarters -- but it's also not a matter of organic growth.
Renren's namesake social-media hub continues to dip in popularity. Monthly unique logins were roughly 41 million in December, down from 46 million a year earlier.
Revenue from advertising and Internet value-added services has slumped 25% over the past year. Renren blames intensifying competition and the bumpy migration from PC to mobile traffic for its platform's sluggish ways, but you never hear Facebook talk like that. There was also a dip in premium memberships, something that would send shock waves through Facebook if it ever rolled out VIP subscriptions.
Social distortion
Facebook closed out 2015 with $17.9 billion in revenue, a 44% pop over 2014. Its monthly active users rose 14% to 1.59 billion, and its mobile user base is growing even faster. Facebook's revenue is growing at a headier pace than its user base, translating into more money milked off the average user. That metric is going the wrong way at Renren.
Renren did post year-over-year revenue growth, but that was all the handiwork of its relatively new online financing operations. Renren is now generating income by offering Web-based consumer and auto-loan financing, something that was negligible a year ago but is now accounting for 39% of its revenue.
It's never been easy to get a fair read on Renren. It's always dabbling in online endeavors, trying to see if it can make more money out of its tens of millions of active users. It has owned and sold the Nuomi group-buying site. It recently sold its gaming arm. It's one of the many Chinese companies trying to make sense of the profit-slurping online video market. However, the one constant is that Renren is struggling.
The stock's a mess, and Renren is the poster child of busted IPOs as it trades 85% below its IPO price of $14 from five years ago. Things aren't likely to get better in the near term. Renren is eyeing just $10 million to $11 million in revenue for the first quarter that ended in March, and if it lands at the low end it would be Renren's weakest quarter as a public company.
It may seem odd to see a meandering and profitless Chinese dot-com fetching a market cap of $735 million with trailing revenue of just $41.1 million, but then we get to Renren's balance sheet. It's packing nearly $990 million in cash and long-term investments, partly offset by nearly $229 million in short- and long-term debt. In other words, it's essentially trading for its net cash position. It'll need some catalysts and profitable organic growth to move higher, but this could be the floor if it winds a way to stop the bleeding. Even if it doesn't get put out of its misery, it has the balance sheet to last in its present state for a long time.
The article Sorry, Renren, You're No Facebook originally appeared on Fool.com.
Rick Munarriz has no position in any stocks mentioned. The Motley Fool owns shares of and recommends Facebook. Try any of our Foolish newsletter services free for 30 days. We Fools may not all hold the same opinions, but we all believe that considering a diverse range of insights makes us better investors. The Motley Fool has a disclosure policy.
Copyright 1995 - 2016 The Motley Fool, LLC. All rights reserved. The Motley Fool has a disclosure policy.