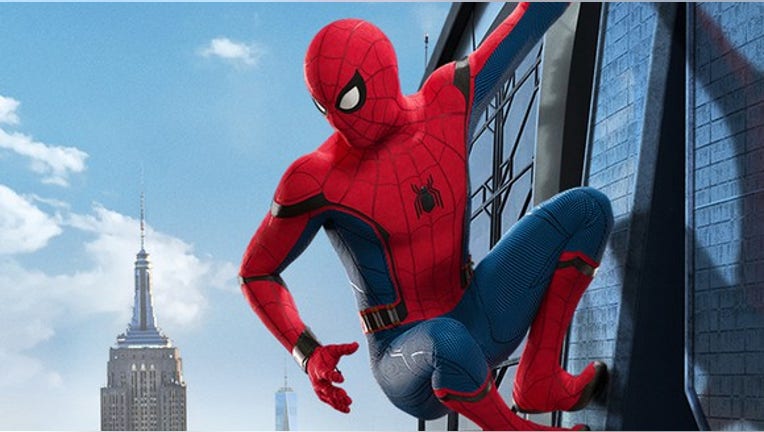 Sony's (NYSE: SNE) Spider-Man: Homecominghits theaters on July 7 and will see Peter Parker and his webslinging alter-ego feature alongside Tony Stark and other heroes from Disney's(NYSE: DIS) Marvel Cinematic Universe (MCU). The release has the potential to be one of 2017's biggest movie hits, but the webhead's cinematic alliance with the Avengers might already have an end date.
According to comments from former studio head Amy Pascal, the terms of Sony's deal with Disney mean that Spider-Man could exit the MCU after the release of aSpider-Man: Homecoming sequelin 2019.Sony is moving ahead with the development of an expanded film franchise built around other characters from the Spider-Man mythology, and its plans on that front will likely play a big role in whether its partnership with Disney is maintained.
Image source: Marvel.
What's next for Spider-Man?
Sony and Disney struck a deal to bridge Spider-Man into the Marvel Cinematic Universe in 2015, with both companies agreeing to take the profits from only the films that their respective production units developed. Sony benefited by gaining a way to relaunch the character after itsAmazing Spider-Manseries fizzled out, and Disney got to bring one of the world's most popular superheroes into its connected film franchise and better take advantage of its merchandising rights to the character.Spider-Man generates more merchandise sales than any other superhero, and having the character engaged in the MCU is likely to drive sales even higher.
Spider-Man made his MCU debut in 2016'sCaptain America: Civil Warand the character is already confirmed to feature in Disney's 2018 superhero ensemble pictureAvengers: Infinity War. The upcoming Spider-Man: Homecomingseems primed to deliver a box office hit, but following the release of its sequelin 2019, the terms of the crossover deal will have been met, and the two companies will have to decide whether Spider-Man will continue to feature in Disney's hugely successful superhero movie franchise or strike out on his own once again.
Why Sony's expanded universe could split Spidey and the MCU
Following reports that suggested that Sony might be looking to sell its television and film division, it looks like the company is opting to keep the units, and the broaderSpider-Manfranchise is set to play a big role in its entertainment strategy. Sony is producing a movie built around Spider-Man's nemesis Venom as part of a connected universe, with filming set to begin later this year and plans for an October 2018 release.
Notably absent from the 2015 arrangement was any indication that Disney and its Marvel unit would be involved with Sony's plannedSpider-Manspinoff films, and word that MCU-overseer Kevin Feige will not be involved with Sony's expanded universe points to the two projects remaining separate. This sets up a scenario where Spider-Man could be torn between two competing franchises in 2019.
Some reports suggest thatVenom is being madewith an R-rating in mind, which could be a factor in the project being kept separate from the MCU. Recent R-rated superhero films have found success, with Twenty-First Century Fox'sDeadpoolandLogangenerating strong sales and favorable critical receptions, but Disney might not be inclined to associate its hugely popular superhero brand with darker, riskier content.
Sony has options with the Spider-Man property
For now, it looks like Sony is experimenting with the idea of a spinoff universe that doesn't actually feature the webslinger -- a somewhat strange proposition, especially considering that Venom is visually similar to Spider-Man.
Image source: Marvel.
Prior to the deal with Disney, Sony was working on an expanded universe with in-development projects that included a female-led superhero project and anAvengers-styleensemble film that would see Spider-Man's biggest villains teaming up.The female superhero project has been revived with the announcement ofBlack Cat and Silver Sable,and a version of villain-ensemble pictureSinister Sixmightstill be kicking as well, albeit in an altered form now that Sony has reset the continuity for theSpider-Manfranchise.
It's possible that keeping Spider-Man separate from its other upcoming superhero projects will give Sony the ability to exercise merchandising rights to films from its new universe, which would be very significant because product tie-ins are often the most profitable element of major entertainment releases. Or the company might see greater potential in leaving Disney's franchise and swinging a reinvigorated Spider-Man into the new projects it's working on.
It's a looming decision that could have significant implications for Sony, and the company will have some time to gauge the reception forVenomand determine whether it wants to back Peter Parker and his costumed alter-ego out of the MCU franchise.
10 stocks we like better than Walt DisneyWhen investing geniuses David and Tom Gardner have a stock tip, it can pay to listen. After all, the newsletter they have run for over a decade, Motley Fool Stock Advisor, has tripled the market.*
David and Tom just revealed what they believe are the 10 best stocks for investors to buy right now... and Walt Disney wasn't one of them! That's right -- they think these 10 stocks are even better buys.
Click here to learn about these picks!
*Stock Advisor returns as of April 3, 2017
Keith Noonan has no position in any stocks mentioned. The Motley Fool owns shares of and recommends Walt Disney. The Motley Fool has a disclosure policy.