Sony Corporation Unveils New "Future Lab" Devices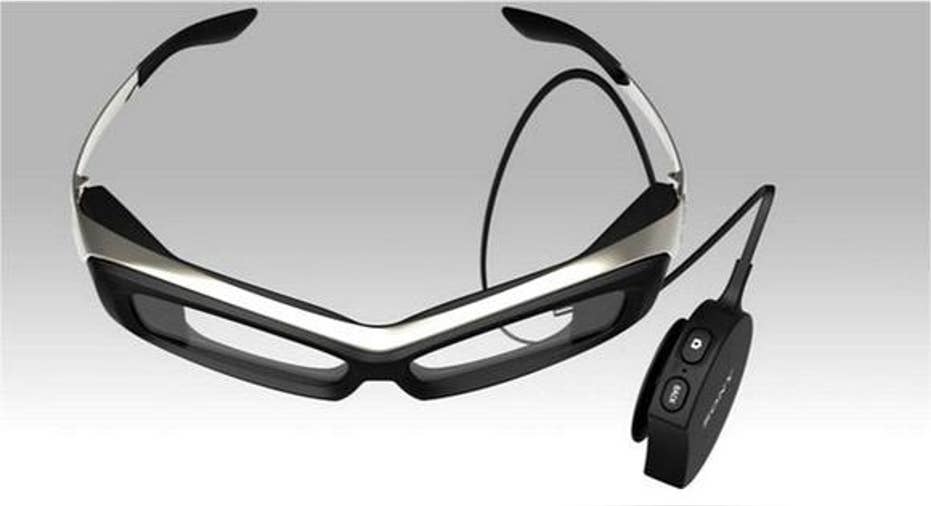 Sony recently introduced its "Future Lab" initiative, an R&D unit which presents experimental prototype devices and gathers public feedback to steer their development. The company recently showcased several of those devices at SXSW in Austin, including a new wearable device, an augmented reality projector, and a next-gen game controller. Let's take a look at what these three products can tell us about Sony's plans for the future.
Concept NConcept N resembles a pair of Bluetooth headphones, but the device is worn around the neck instead of on the ears. The device has four microphones with noise-cancelling features so it can clearly hear your voice-based commands. The device also features cleverly placed speakers which project the audio to a user's ears without the use of earbuds.
Concept N. Source: Sony.
Similar to Siri or Echo, the device can tell a user location-based information like the weather, local news, and reviews of nearby restaurants. Concept N also has a built-in camera, which is hidden from view unless the user activates it with a voice command.
The development of Concept N reveals three things about Sony. First, it likely realized that the first version of Alphabet's Google Glass failed because the camera was intrusive, and that AR glasses look too geeky for mainstream users. That's probably why we haven't heard much more about Sony's SmartEyeglass, itsthick-rimmed AR glasses tethered to a puck-like controller. Second, Sony likely noticed that Amazon'sEcho was successful because it was a hands-free virtual assistant.
SmartEyeglass. Source: Sony.
Lastly, it shows that Sony is still serious about building a portfolio of wearables and connected devices. Speaking to the Arabian Times last year, Sony Mobile CEO Hiroki Totoki stated that although Sony's market share in smartphones is small, it won't exit the market because it wants to create "smart wear, smart products, and smart devices" which deliver data to mobile devices.
AR tabletop projectorsSony also showcased a projector that turns a tabletop into a touchscreen while beaming depth-sensitive digital objects onto the surface. It can also recognize and interact with physical objects. In a SXSW demo described by Engadget's Nathan Ingraham, the projector made the illustrations in a physical copy of Alice in Wonderland"jump" off the book and onto the table.
This is similar to Microsoft's approach with HoloLens, except Sony's strategy doesn't require a headset and the images aren't three-dimensional. Microsoft has also dabbled in tabletop touchscreens before -- the "original" Surface, which was launched in 2007, was a 30" tabletop touchscreen. That device, which was later renamed PixelSense, was mainly sold to restaurants, hotels, and casinos. Microsoft alsopreviously showcased "RoomAlive" projectors which turn rooms into interactive games, and "IllumiRoom" tech which projects images around the TV to blur the lines between the screen and the room.
It's unclear how Sony's AR projectors will be used, but they might eventually be marketed as a cheaper alternative to the HoloLens, or spice up its Home, Entertainment, and Sound business, which generated 16% of its sales last quarter.
Next-gen game controllersSony also revealed an advanced haptic controller, which consists of a touchscreen and sensors that simulate the feeling of different objects inside the device. For example, if a ball is rolling around on the screen, the user feels like there is a real ball rolling around inside the device.
This technology could enhance Sony's Xperia devices, its next-gen PlayStation controllers, or make virtual reality games more immersive. Sony will launch its first VR headset, the PlayStation VR, for $399 (excluding the $60 camera and $50 controller)in October. Introducing unique controllers could help Sony's headset stand out against other VR devices, like the Oculus Rift and Vive, which are both paired with unique motion-sensing controllers.
The PlayStation VR. Source: Sony.
The key takeawayNone of these prototype devices will move the needle for Sony in the near future, but they highlight Sony's continued focus on wearable devices, augmented reality, and gaming. Over time, these investments could help Sony keep pace with tech heavyweights like Google and Microsoft and enable it to create market-defining products of its own.
The article Sony Corporation Unveils New "Future Lab" Devices originally appeared on Fool.com.
Suzanne Frey, an executive at Alphabet, is a member of The Motley Fool's board of directors. Leo Sun owns shares of Amazon.com. The Motley Fool owns shares of and recommends Alphabet (A shares), Alphabet (C shares), and Amazon.com. Try any of our Foolish newsletter services free for 30 days. We Fools may not all hold the same opinions, but we all believe that considering a diverse range of insights makes us better investors. The Motley Fool has a disclosure policy.
Copyright 1995 - 2016 The Motley Fool, LLC. All rights reserved. The Motley Fool has a disclosure policy.