Solid November Sales at Costco Wholesale Corporation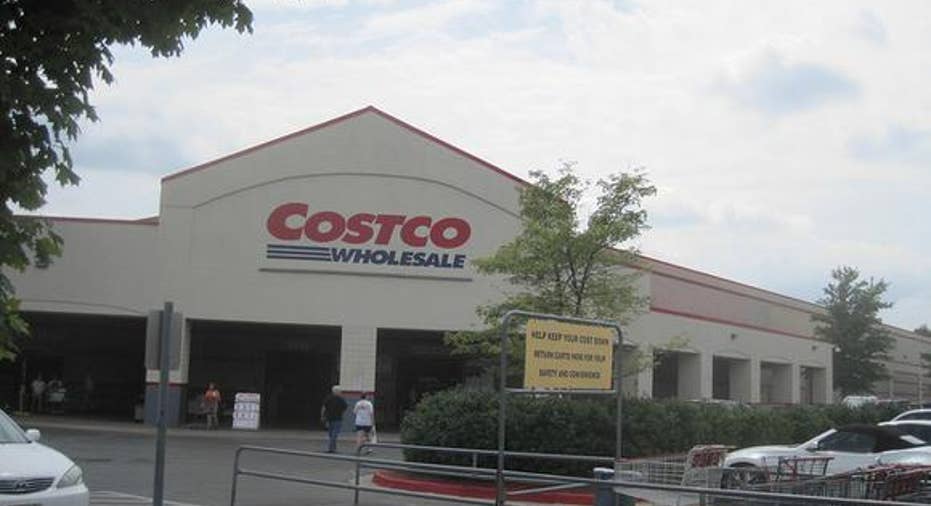 Costco Wholesale has been perhaps the most consistent growth story among brick-and-mortar retailers in recent years. Not surprisingly, the discount giant maintained its momentum in November, posting solid sales growth both in the U.S. and abroad.
Strong growth againCostco's comparable sales -- a metric that excludes sales from warehouses opened or closed during the past year -- were roughly flat compared with November 2014, while total sales rose 3% year over year. That might not seem like much. However, these are impressive results in light of the rising dollar and falling gas prices, which are negatively affecting Costco's revenue.
Costco's already solid comps growth accelerated last month. Photo: The Motley Fool
Adjusting for the negative impacts of the strong dollar and gas price deflation, comp sales would have risen 6%, slightly better than expectations. This performance consisted of adjusted comp growth of 6% in the U.S., 8% in Canada, and 7% in Costco's other international markets.
Costco's sales strength in November was broad-based. Most categories grew at a mid-single-digit rate or better. Consumer electronics sales were particularly strong around Thanksgiving weekend. That was a nice change, as falling TV prices have pressured consumer electronics spending for years. Costco also pointed to strong sales of men's and women's apparel last month.
A good sign for investors is that Costco's comps growth accelerated compared with October, when adjusted comps rose 5%. Most of the improvement occurred in the U.S., Costco's largest market by far. Both traffic and the average purchase size increased.
Far ahead of the competitionOther big-box retailers in the U.S., such as Wal-Mart , have also seen improving sales trends recently. The Wal-Mart U.S. division reported a 1.7% increase in comparable-store traffic last quarter, compared with a decline in the year-earlier quarter. This performance helped Wal-Mart U.S. post a fifth consecutive quarterly comps gain after a year and a half of comps declines.
However, within the warehouse club segment specifically, Costco is extending its dominance. Wal-Mart division Sam's Club -- Costco's biggest rival -- continues to struggle this year. Last quarter, comps excluding fuel rose a measly 0.4% at Sam's Club.
Sam's Club badly lags Costco in sales. Photo: Wikimedia Commons user Dwight Burdette
This performance puts Sam's Club on pace for a third straight year of comps growth below 1%. Recently, Sam's Club has tried to move upmarket to capture more customers in the relatively affluent demographic that has served Costco so well. Clearly, its efforts haven't borne fruit so far.
Good news for 2016 at CostcoThis week, Costco will issue its first-quarter earnings report for the 2016 fiscal year. The solid sales performance in November is a good sign. Still, Costco's total revenue increased just 1% for the 12-week quarter, dragged down by falling gas prices and the strong dollar, as noted.
Falling gas prices are in fact a net positive for Costco's profitability, but the negative impact of the strong dollar on sales will also reduce the amount of profit Costco earns outside the United States. The result is that EPS growth probably slowed last quarter from the double-digit pace recorded in fiscal 2015.
However, earnings growth is likely to accelerate again in the next few quarters. First, the U.S. dollar rose sharply in late 2014 and early 2015, particularly with respect to the Canadian dollar, Costco's biggest foreign currency. This situation means that the negative impact of exchange-rate fluctuations will moderate over the course of 2016.
Second, the accelerating sales pace in November -- and especially on Thanksgiving weekend -- bodes well for sales in Q2 and the rest of fiscal 2016.
Third, Costco plans to step up its expansion rate again this year. During fiscal 2015, Costco added only 23 net new warehouses, but in the past three months it has opened 11 net new warehouses, including seven in November alone.
Fourth, Costco's new credit card agreement goes into effect in a few months, and it will bring lower fees, providing a margin tailwind for Costco.
Costco shares are as pricey as ever. The stock reached a new all-time high on Friday and trades for more than 30 times trailing earnings. However, the company has proved over and over again in the past three decades that its worth a premium valuation. That's probably still true today.
The article Solid November Sales at Costco Wholesale Corporation originally appeared on Fool.com.
Adam Levine-Weinberg has no position in any stocks mentioned. The Motley Fool owns shares of and recommends Costco Wholesale. Try any of our Foolish newsletter services free for 30 days. We Fools may not all hold the same opinions, but we all believe that considering a diverse range of insights makes us better investors. The Motley Fool has a disclosure policy.
Copyright 1995 - 2015 The Motley Fool, LLC. All rights reserved. The Motley Fool has a disclosure policy.