Software, Cloud Gains Lift NCR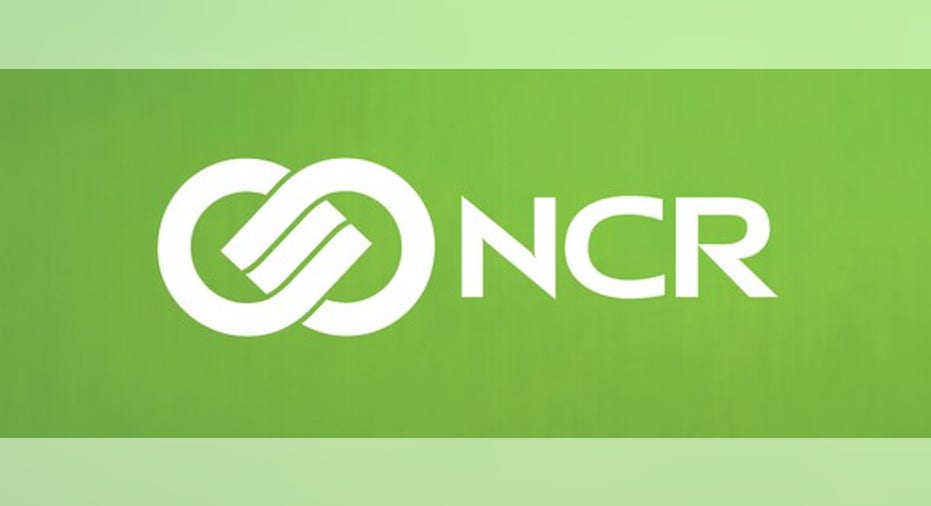 NCR (NYSE: NCR) has come a long way from its origins as National Cash Register. Now, NCR assists its customers with the hardware, software, and services that they need in order to accept all sorts of different kinds of payments.
Coming into Thursday's fourth-quarter financial report, NCR investors were looking for modest gains in sales that would produce double-digit percentage earnings growth. The company did a good job of living up to those expectations and then some, and NCR believes that 2017 could be even more favorable.
Let's take a closer look at NCR to see how it did and what lies ahead for the company this year.
Image source: NCR.
NCR finishes 2016 strong
NCR's fourth-quarter results satisfied most of those who were familiar with the company. Sales climbed 7%, to $1.80 billion, which was about double the growth rate that most investors were expecting to see. Adjusted net income from continuing operations rose 8%, to $168 million, and that produced adjusted earnings of $1.07 per share. That result was $0.03 better than the consensus forecast.
Looking more closely at the report, one troubling aspect of NCR's results was the downward impact of unfavorable currency moves. Even though NCR had predicted some level of unfavorable movement due to foreign exchange, the company said that the impact was $25 million worse than it had initially expected. Moreover, currency impacts cost NCR $0.07 per share more on its bottom line than its expectation coming into the quarter.
On a more positive note, NCR's success in growing revenue came largely throughout the company. Revenue growth from the hardware segment was the fastest, rising 11% from year-ago levels. Sales of self-serve checkout equipment more than doubled, and ATM-related sales climbed by a quarter. Those results offset weakness in point of sale and the near disappearance of sales from the interactive printer-solutions business.
Meanwhile, in software, NCR managed to boost its sales by 9%. The strongest area was in software licensing revenue, which jumped by more than a fifth. But the fast-growing cloud services unit saw growth of 10%, and modest gains in software maintenance and professional services also helped add to the segment's top line. Only the services segment lagged behind, with growth of just 1% from year-ago levels.
CEO Bill Nuti was happy with NCR's performance. "We were pleased with our top-line growth in every business," Nuti said, "but especially in software, where revenues continue to expand, particularly for our cloud and software license offerings." The CEO also called out its channel transformation solutions in hardware in driving consistent gains.
Will NCR keep growing in 2017?
NCR is excited about its future. In Nuti's words, "We enter 2017 with a focus on maintaining our high level of execution, continuing to enable customer success, and further expanding our omni-channel leadership via investment in innovation."
NCR's guidance for 2017 was equally encouraging. The company believes that it will post revenue of $6.6 billion to $6.72 billion, and that was considerably higher than most investors were expecting to see. Adjusted earnings should be between $3.25 and $3.35 per share, and NCR is optimistic that currency-related headwinds should largely dissipate throughout the year.
For the first quarter, NCR believes it will post top-line results of $1.45 billion to $1.47 billion, and adjusted earnings should be between $0.43 and $0.48 per share. Those predictions weren't quite as favorable in investors' eyes as the full-year projections, suggesting that NCR sees better times coming late in the year after a potentially sluggish start.
NCR investors didn't react very strongly to the report, and the stock fell less than 1% in after-hours trading following the announcement. However, if NCR can continue to meet demand on both the hardware and software sides of its business, then the company's long-term fundamental prospects still look sound.
10 stocks we like better than NCRWhen investing geniuses David and Tom Gardner have a stock tip, it can pay to listen. After all, the newsletter they have run for over a decade, Motley Fool Stock Advisor, has tripled the market.*
David and Tom just revealed what they believe are the 10 best stocks for investors to buy right now... and NCR wasn't one of them! That's right -- they think these 10 stocks are even better buys.
Click here to learn about these picks!
*Stock Advisor returns as of February 6, 2017
Dan Caplinger has no position in any stocks mentioned. The Motley Fool recommends NCR. The Motley Fool has a disclosure policy.