SodaStream International Ltd. Returns to Sales Growth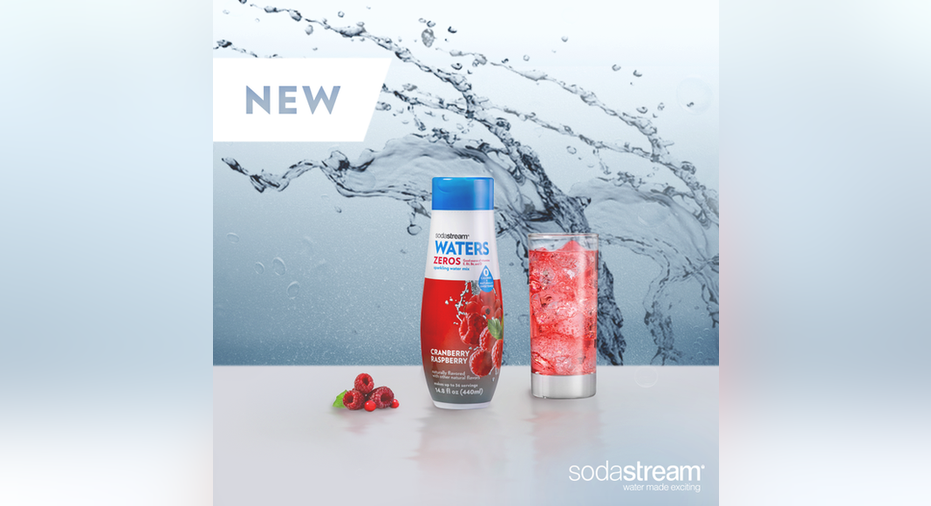 At-home carbonated-beverage machine maker SodaStream posted first-quarter earnings results this week, and while profit was flat, the company finally returned to sales growth as its refreshed product line met healthy demand in Europe and ended its revenue slide in the U.S.
Here's how the numbers held up against the prior-year period:
| Metric | Q1 2016 Actuals | Q1 2015 Actuals | Growth (YOY) |
| --- | --- | --- | --- |
| Revenue | $101 million | $91 million | 10% |
| Net income | $6 million | $6 million | N/A |
| EPS | $0.29 | $0.29 | N/A |
Data source: SodaStream's financial filings.
What happened this quarter?SodaStream's 10% growth included flat sales in the U.S. region (compared to a 6% drop last quarter) along with an encouraging double-digit jump in Europe, its biggest market. Other highlights of the quarter include:
Starter kit sales rose by 11%, compared to a 24% plunge in Q4.
Consumables sales, which includes bottles and sparkling water flavorings, improved by 9%.
SodaStream sold 735,000 additional carbon dioxide refill canisters for a 12% gain over the prior year. Its customer base rose to 6.8 million.
Gross margin ticked down to 51% of sales from 52% thanks to foreign currency swings.
For the second straight quarter SodaStream managed positive cash flow, generating $5 million compared to a $12 million loss last year.
What management had to say"Our first quarter results demonstrate that our growth plan, which centers on repositioning the SodaStream brand around sparkling water and building a stronger, more efficient organization, has started to take hold," CEO Daniel Birnbaum said in a press release. The 10% revenue improvement beat management's expectations, Birnbaum said, due to strong demand in Europe -- especially in the previously weak markets of France and the Nordics.
Image source: SodaStream.
Executives were encouraged by the company's steady profit and cash generation, which they credit to changes they've made to the cost structure over the last year. "Our operating performance reflects the benefits from the consolidation of our manufacturing and logistics activities into our new state-of-the-art facility in Lehavim," Birnbaum said. "We are confident that the work we are doing will lead to increased profitability and greater shareholder value over the long-term."
Looking forwardWith sales momentum returning in Europe, SodaStream can redouble its efforts to get the U.S. market -- a critical growth opportunity -- back on track. Now that the new line of carbonation machines is mostly in place at retailers, its challenge is to effectively communicate the new water-focused branding to consumers.
SodaStream hasn't yet found the right combination of marketing message and in-store displays that can reignite strong sales growth in the U.S. However, its early execution in other markets, combined with a steadily increasing carbon dioxide canister base, suggests it might not be long before all of its geographic regions are back to posting steady gains.
The article SodaStream International Ltd. Returns to Sales Growth originally appeared on Fool.com.
Demitrios Kalogeropoulos has no position in any stocks mentioned. The Motley Fool owns shares of SodaStream. Try any of our Foolish newsletter services free for 30 days. We Fools may not all hold the same opinions, but we all believe that considering a diverse range of insights makes us better investors. The Motley Fool has a disclosure policy.
Copyright 1995 - 2016 The Motley Fool, LLC. All rights reserved. The Motley Fool has a disclosure policy.