So long, single market: Highlights of UK PM's Brexit speech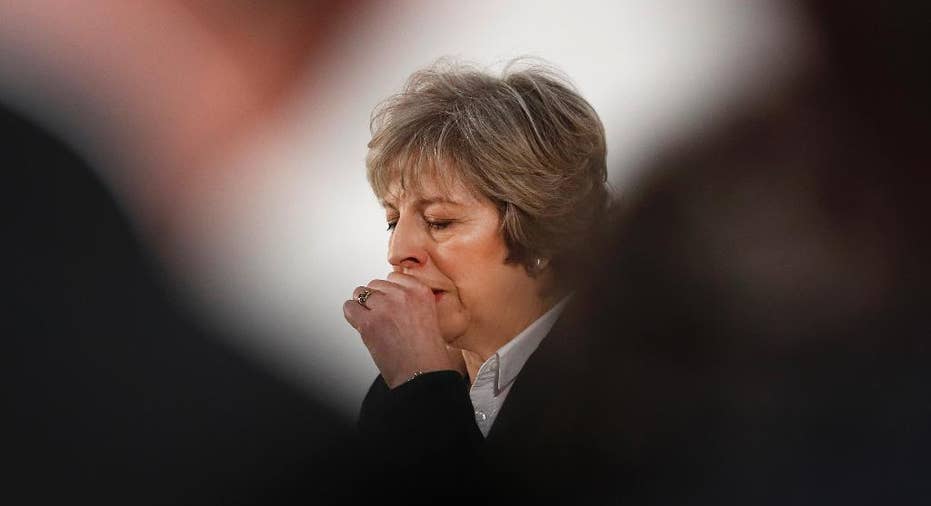 Britain's approach to its exit talks with the European Union is clearer after Prime Minister Theresa May laid out a broad plan Tuesday.
Here are highlights of May's speech, which envisioned a clean break followed by close friendship with the bloc.
— Britain is leaving the EU's single market in goods and services, which encompasses 500 million people. May said that staying in "would to all intents and purposes mean not leaving the EU at all."
— However, Britain wants "the greatest possible access to the single market, on a fully reciprocal basis, through a comprehensive free trade agreement."
— That includes a customs agreement with the EU. May has an "open mind" about whether that means staying in the EU Customs Union, which covers the trade in goods — not services — and currently prevents Britain from striking trade deals with other countries. Alternatively, Britain could leave that too and try to forge a new deal with the EU.
— Britain will end free movement of people from the EU to the U.K. May said: "We will get control of the number of people coming to Britain from the EU."
— But Britain wants to guarantee the right to remain of EU citizens in Britain, and British citizens elsewhere in the bloc. May said: "It remains an important priority for Britain — and for many other member states — to resolve this challenge as soon as possible."
— Britain will withdraw from the European Court of Justice. May said: "We will take back control of our laws and bring an end to the jurisdiction of the European Court of Justice in Britain."
— A divorce deal should be completed within two years, but implementation will be "phased" in over a transitional period to avoid "a cliff-edge for business or a threat to stability."
— The final deal between Britain and the EU will be put to a vote "in both Houses of Parliament, before it comes into force." It's not clear what will happen if Parliament rejects it.
— Britain won't make annual payments to the EU, but could contribute to remain part of specific programs.
— Britain wants the EU to succeed. May said that "our vote to leave the European Union was no rejection of the values we share."
— Britain thinks the EU will also seek a deal that's best for both sides — but if not, the U.K. will walk away. May said that "no deal for Britain is better than a bad deal for Britain."