Snow Storm Takes Aim at U.S. South, Southeast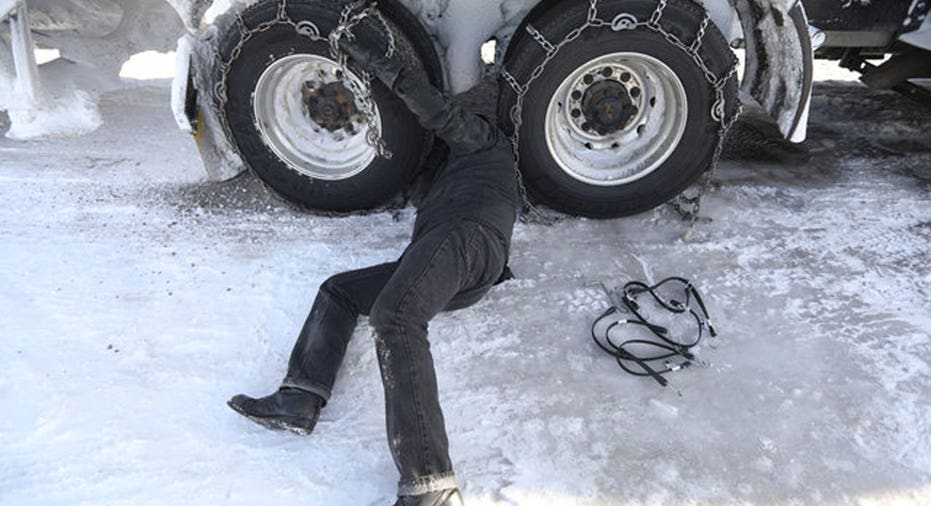 A winter storm packing heavy snow, sleet and freezing rain is on track for the U.S. South and Southeast where roads may become impassable and power outages are possible starting on Friday and into the weekend, forecasters said.
A large swath of the United States, from Louisiana northeast through the Appalachian Mountains and into southern Pennsylvania, is expected to get as much as 8 inches (20 cm) of snow with 1 inch (3 cm) of sleet, according to the National Weather Service.
"If you don't have to travel, don't travel," said Matthew Grantham, a NWS meteorologist in Alabama, adding that conditions were expected to worsen after dark on Friday.
A weather warning was in effect until Saturday afternoon for most of North Carolina along with northwest South Carolina and northern Georgia where heavy snow, freezing temperatures and wind gusts of up to 25 miles per hour (40 kph) were expected.
"The heavy snow will make many roads impassable and may produce widespread power outages," the weather service said.
Georgia Governor Nathan Deal declared a state of emergency for 79 counties and Alabama Governor Robert Bentley issued a state of emergency for his entire state.
The poor weather forced the postponement of the inauguration events that were scheduled over the weekend for North Carolina Governor Roy Cooper, who was elected in November.
(Reporting by Brendan O'Brien in Milwaukee; editing by John Stonestreet)