Snap's New $30 Price Target May Be Too Good to Be True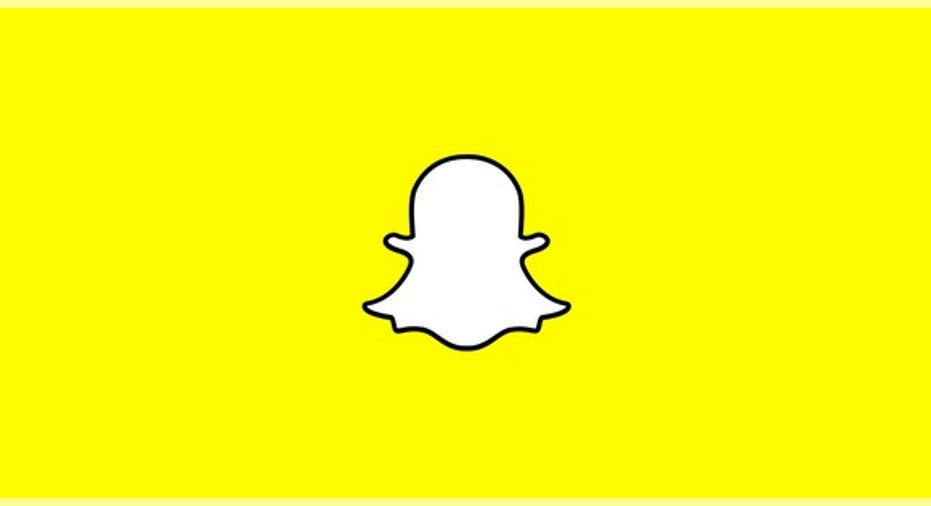 Snap (NYSE: SNAP) shares are jumping today after earning a second buy rating this week. This time around, it's Drexel Hamilton analyst Brian White that's leading the bulls with a $30 price target. While shares may have flirted with $30 on the second public trading day, there are a few reasons why investors should view this rating skeptically.
In the research note (via Tech Trader Daily), White characterizes Snap as "a very unique tech company" and considers Snapchat a "platform for the imagination that unlocks the creativity of its users and allows uninhibited expression with friends" and "a fun place to spend time which can be monetized." But those are fairly vague descriptions that don't necessarily translate into a strong business or worthwhile investment.
As insane as it sounds, White does not consider Snap shares to be overvalued at current prices. That's an incredibly difficult view to defend for a company that iscurrentlytrading at 60 times sales. A $30 price target translates into a $35.6 billion market cap and nearly 90 times sales.
Image source: Snap.
Focus at home first
The analyst believes Snap has massive opportunities in countries like India -- which has an estimated 385 million millennials -- and China in the years ahead. Snap does not currently operate in China, in part because Alphabet's Google Cloud is its main cloud infrastructure partner, but it could find inroads through Amazon.com's Amazon Web Services (AWS). But this belief does not acknowledge the fact that Snap is largely ignoring emerging markets, where its monetization capabilities are quite poor:
| Geographical Segment | Average Revenue Per User (Q4 2016) | Daily Active Users (Q4 2016) |
| --- | --- | --- |
| North America | $2.15 | 68 million |
| Europe | $0.28 | 52 million |
| Rest of world | $0.15 | 39 million |
Data source: Snap prospectus.
Before Snap even considers focusing on emerging markets, it needs to ramp its core North American ad business, which remains inchoate.
The next Apple?
White is no stranger to Apple (NASDAQ: AAPL), having covered the Mac maker for years at various firms. White has seemingly had a penchant for always maintaining the highest Street price target on Apple, while also pegging pre-split price targets such as $777, $888, or $1,111. He has also made outlandish product predictions, like an "iRing" he thought would revolutionize TV experiences.
White points to Steve Jobs' ouster in 1985 as a defense for why co-founders Evan Spiegel and Robert Murphy are taking extreme steps to keep Snap a "founder-led company," likely referring to the controversial decision to deprive public investors of any voting power whatsoever. Apple is one of several of the "greatest tech companies" that were founded by young and inexperienced entrepreneurs. This is somehow meant to reassure investors that Spiegel and Murphy can execute despite their inexperience, but implicitly comparing Spiegel or Murphy to Steve Jobs is downright absurd.
Show me the money
In terms of financials, the analyst is modeling for "118% sales growth in 2017, 100% in 2018 and 63% in 2019." This top-line growth is expected to be driven by daily active user (DAU) growth and product innovation. Except DAU growth has already ground to a near-halt on a sequential basis (3% last quarter), and Snap has acknowledged that its product innovation cadence is "lumpy and unpredictable." The company also acknowledged it experienced numerous technical issues that hurt Snapchat's performance last year as it attempted to roll out product updates.
Using the projected growth rates above implies sales of $2.9 billion in 2019 (Snap is committed to $600 million in cloud infrastructure spending that year). But actually getting the top line there is far easier said than done for a company that has yet to prove its value proposition to advertisers.
10 stocks we like better than Snap Inc.When investing geniuses David and Tom Gardner have a stock tip, it can pay to listen. After all, the newsletter they have run for over a decade, Motley Fool Stock Advisor, has tripled the market.*
David and Tom just revealed what they believe are the 10 best stocks for investors to buy right now... and Snap Inc. wasn't one of them! That's right -- they think these 10 stocks are even better buys.
Click here to learn about these picks!
*Stock Advisor returns as of February 6, 2017
Suzanne Frey, an executive at Alphabet, is a member of The Motley Fool's board of directors. Evan Niu, CFA owns shares of Apple. The Motley Fool owns shares of and recommends GOOG, GOOGL, AMZN, and Apple. The Motley Fool has the following options: long January 2018 $90 calls on Apple and short January 2018 $95 calls on Apple. The Motley Fool has a disclosure policy.