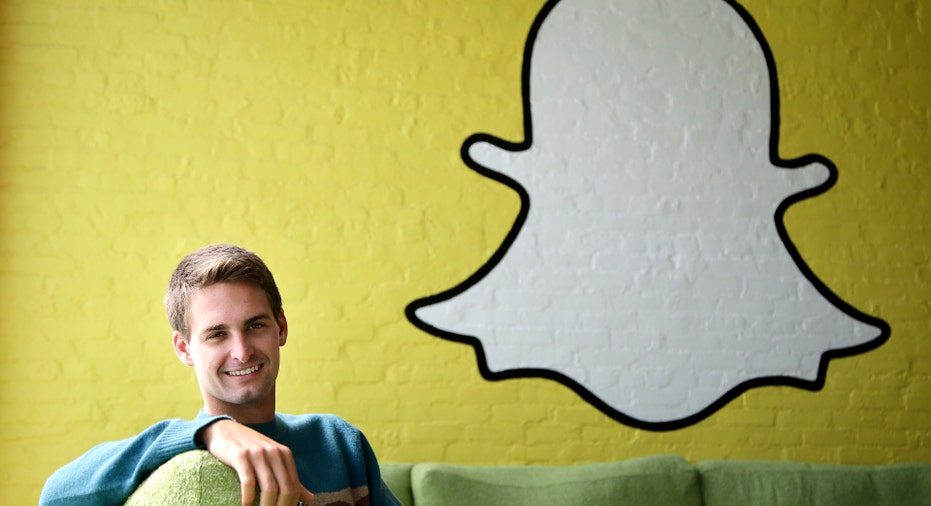 NEW YORK (AP) — Snap Inc., owner of the popular disappearing-messages service Snapchat, seeks to raise up to $3 billion in an initial public offering.
That number may change based on investor demand. Facebook raised $16 billion when it went public in 2012.
The highly anticipated IPO is expected to be the one of the largest since Alibaba Group went public in 2014. But Snap is better known than the e-commerce company, drawing comparisons instead to the IPOs of Facebook and Twitter.
According to IPO documents filed on Thursday, Snap has lost nearly $1 billion in the past two years.
Snap says 158 million people use Snapchat daily. The fast-growing social network for the younger set was created by Evan Spiegel in 2012. Spiegel dropped out of Stanford University just three classes shy of graduation, deciding itself to focus on an app that let people send photos, videos and messages that would disappear a few seconds after viewing.
But rather than die a fast death as a "sexting app," Snapchat showed a knack for evolving based on user whims and demands, just as Facebook has over the years. This, as both companies have discovered, is key to outlasting social media fads.
Los Angeles-based Snap had revenue of $404.5 million in 2016, up from $58.7 million in 2015.
Its net loss was $514.6 million last year, and $372.9 million the year before. Facebook, on the other hand, was profitable in 2011, the year before its IPO, with net income of $1. Twitter has never turned a profit.