Snap shares tumble to IPO price of $17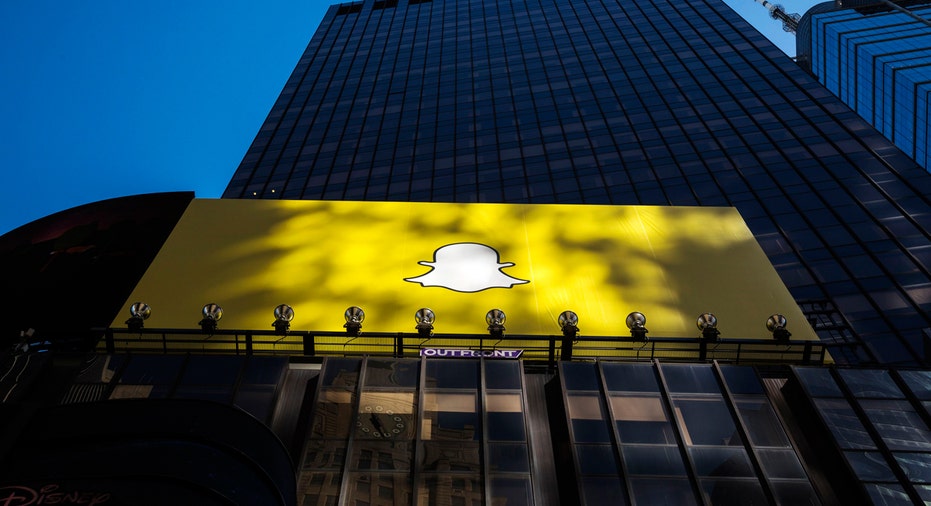 Video messages aren't the only thing disappearing for Snap (NYSE:SNAP), the parent company of popular messaging app Snapchat.
Shares of the Venice, Calif.-based company briefly dropped on Thursday afternoon to their March 1 initial public offering price of $17.
The company began trading on the New York Stock Exchange March 2 at $24 per share, putting its market capitalization at roughly $33 billion, compared to that of its chief rival Facebook's (NYSE:FB) $352 billion. The stock had traded as high as $29.44 a share in the days following its market debut, but as investors have begun to doubt the viability of Snap's business model, shares have tumbled more than 40% from that high, slicing its market value to around $11.6 billion.
The company's claim to fame is its mobile app, popular among the younger generations, which allows users to add bunny faces or dancing bear profiles to messages that last only a few seconds. In its first quarterly earnings report, though, Snap reported slowing revenue growth, and warned it may never be profitable.
Last week, Nomura analyst Anthony DiClemente, pointed out data from SensorTower showed deterioration in Snapchat downloads from a year ago while Instagram downloads – another popular image app  owned by Facebook that has begun rolling out copy-cat features to aggressively compete with Snapchat – have grown. That likely challenges Snap's ability to attract and retain new users who may prefer Instagram's more user-friendly interface.
"We do not believe that monetization growth will reaccelerate in the near term as management has identified seasonality in the business. We see these dynamics as possibly exacerbating the impact of the expiration of the stock's lockup period in August," he said, referring to the time period when insiders to the company's IPO will be able to sell their shares.
Earlier this month, the company's underwriters, JPMorgan (NYSE:JPM) cut its price target to $2 from $18, while Deutche Bank and Barclays trimmed their targets on the stock in May.
Snap's decline comes amid a broader selloff in the technology sector, which has seen blockbuster growth over the last year, helping to propel the Nasdaq Composite index up more than 18% for the year. So-called FAANG stocks – Facebook, Apple (NASDAQ:AAPL), Amazon (NASDAQ:AMZN), Netflix (NASDAQ:NFLX) and Google parent company Alphabet (NASDAQ:GOOGL) – have seen sharp declines as investors look to take profits off the table after a robust rally.
Correction: A previous version of this story stated Snap's headquarters was located in San Franciso. In fact, the company is headquartered in Venice, California.