Snap, Inc. Stock: A Reason to Stay Far Away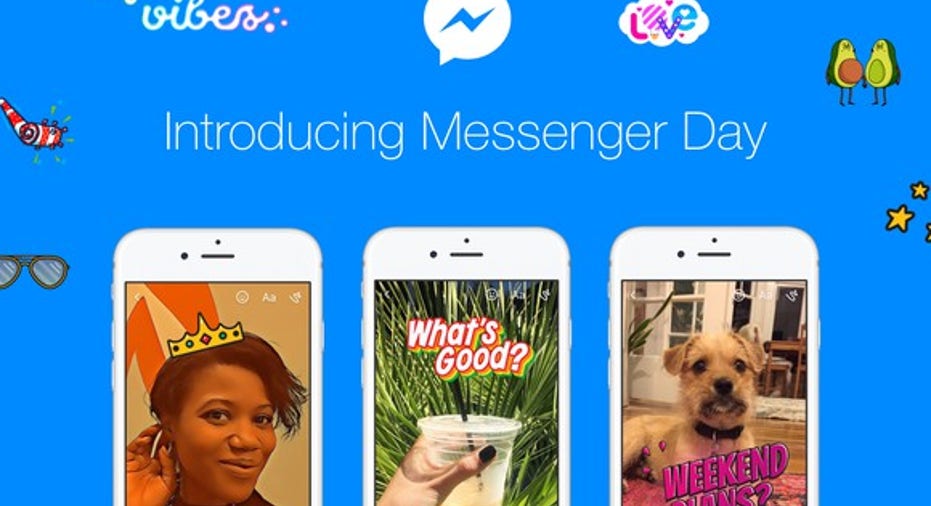 After Snap's (NYSE: SNAP) stock surged higher on its first day of trading earlier this month, it has since pulled back significantly, from a high of $29.44 to $20.77 at the time of this writing. Snap investors seem to be having second thoughts about the company's pricey valuation.
As investors consider Snap stock's potential, here's one key reason to be skeptical.
Image source: Getty Images.
Marketers like Instagram more
The results of a series of studies by RBC Capital Markets in partnership with Ad Age suggest Snap's Snapchat may not be very hot among marketers, despite its growing popularity with users.
"It might be early days, but marketers are seeing little return when advertising on Snapchat. They also seem more interested in spending ad dollars on the company's newfound rival: Instagram," Ad Age's George Slefo said on Tuesday.
In the series of studies, RBC Capital Markets and Ad Age surveyed 1,600 marketers "in an attempt to gauge the pulse of the digital advertising industry."
In one survey, which polled marketers about the attractiveness of Snapchat, Twitter, Facebook (NASDAQ: FB), LinkedIn, Google, Yahoo, AOL, and YouTube, Snapchat's return on investment (ROI) only outperformed AOL. Facebook led the pack with a score of 6.72 out of a possible eight points -- a score that was about twice as high as Snapchat's. Furthermore, Snapchat only earned marks higher than AOL.
Going one step further, Facebook's photo- and video-sharing app Instagram, which is arguably a direct competitor to Snapchat, was specifically highlighted by marketers as a platform that is dampening interest in Snapchat. Other issues marketers have with Snapchat's platform were "difficulty measuring key performance indicators, poor targeting and a decrease in both user engagement and open rates."
Facebook's assault on Snapchat
Snap investors already had good reason to be concerned about Facebook. The much larger social network demonstrated its ability to challenge Snapchat last year when it launched Instagram Stories, a feature that mirrored Snapchat Stories. The new feature let Instagram users compile photos and videos throughout the day into a single segment for 24 hours of viewing. Instagram Stories exploded in popularity, growing from zero to 150 million daily active users in just five months -- already closing in on Snapchat's total 158 million daily active users at the end of the company's fourth quarter.
But Facebook didn't stop there. Facebook recently announced a Stories-like feature on Messenger, called Messenger Day.
Image source: Facebook.
Between Instagram's 600 million monthly active users and Messenger's 1 billion monthly active users, Snap is up against some serious competition -- especially now that both social platforms are imitating Snap's core feature.
Of course, Snapchat isn't ignorant of Facebook's ability to compete fiercely with the younger social network. In the risk section of Snap's S-1 filing, management said its business is "highly competitive." The filing even proceeded to share Instagram's new stories feature as a specific example of this fierce competition: "For example, Instagram, a subsidiary of Facebook, recently introduced a 'stories' feature that largely mimics our Stories feature and may be directly competitive."
With marketers showing unimpressive interest in Snapchat compared to other major social platforms, and given Instagram and Messenger's increasing overlap with Snapchat, investors may want to steer clear of this stock for now.
10 stocks we like better than Snap Inc.When investing geniuses David and Tom Gardner have a stock tip, it can pay to listen. After all, the newsletter they have run for over a decade, Motley Fool Stock Advisor, has tripled the market.*
David and Tom just revealed what they believe are the 10 best stocks for investors to buy right now... and Snap Inc. wasn't one of them! That's right -- they think these 10 stocks are even better buys.
Click here to learn about these picks!
*Stock Advisor returns as of February 6, 2017
Suzanne Frey, an executive at Alphabet, is a member of The Motley Fool's board of directors. Daniel Sparks owns shares of Facebook. The Motley Fool owns shares of and recommends Alphabet (A shares), Alphabet (C shares), Facebook, and Twitter. The Motley Fool recommends Yahoo. The Motley Fool has a disclosure policy.