Snap chief strategist not worried about stock-price swings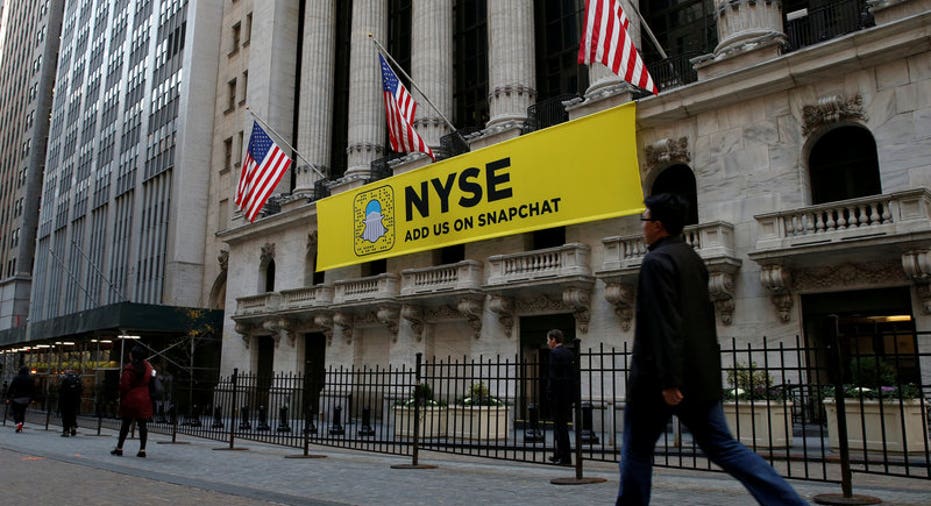 Nearly three months into its life as a public company, Snap (NYSE:SNAP) – the parent company of popular disappearing messaging app Snapchat – has seen its fair share of market volatility as Wall Street tries to get a handle on its growth trajectory.
The Venice, Calif.-based company's shares have dropped more than 10% so far this month after disappointing investors with its first-quarter earnings results that showed a $2.2 billion loss for the first three months of the year and slower-than-expected user growth. Immediately following the May 11 results, investors sent the stock plunging 23%.
But at the JPMorgan (NYSE:JPM) Global Technology, Media, and Telecom Conference in Boston Wednesday morning, Snap Chief Strategy Officer Imran Khan said he's learned to "never get surprised by market reactions," and, pointing to positive gains in content creation and time spent per user – which fueled a 286% gain in revenue from the year prior, said he was pleased with first-quarter performance, Dow Jones reported.
After the disappointing earnings, Stifel analysts said Wall Street shouldn't count the company out just yet.
"We continue to think Snap carries the potential to be a significant player in the digital media landscape over a long time period provided steady execution, and we are cautious to extrapolate too much from its first quarterly results as a public company," said analysts at Stifel following Snap's earnings results.
Snap said more than three billion snaps were sent each day in the first quarter on average, up from 2.5 billion in the third quarter, as users spent about 30 minutes per day on the app. The Stifel analysts pointed to new tools and availability of creative content that likely fueled that growth. Indeed, the company has felt increased pressure from competitors including Facebook's (NASDAQ:FB) Instagram app, which has, over the last year, rolled out its own Snap-like stories platform that lets users post pictures and video that disappear after 24 hours.
On Tuesday, Snap rolled out a "custom stories" feature, aimed at boosting engagement, that lets users create photo or video series delivered only to a specific group of friends instead of either one user or their whole group of followers.
As the company continues to add features and products, Khan said he believes the age of its users will increase, though its strength among its current active user base of 18 to 34 year olds, has been a plus to advertisers.
"I think the biggest mistake we can do is build a product for a specific age group because that is not how you create a product with universal appeal," Khan reportedly said.
Snap shares traded up 1.6% to $20.35 on Wednesday afternoon.