Smith & Wesson Readies for Post-Election Year Cooldown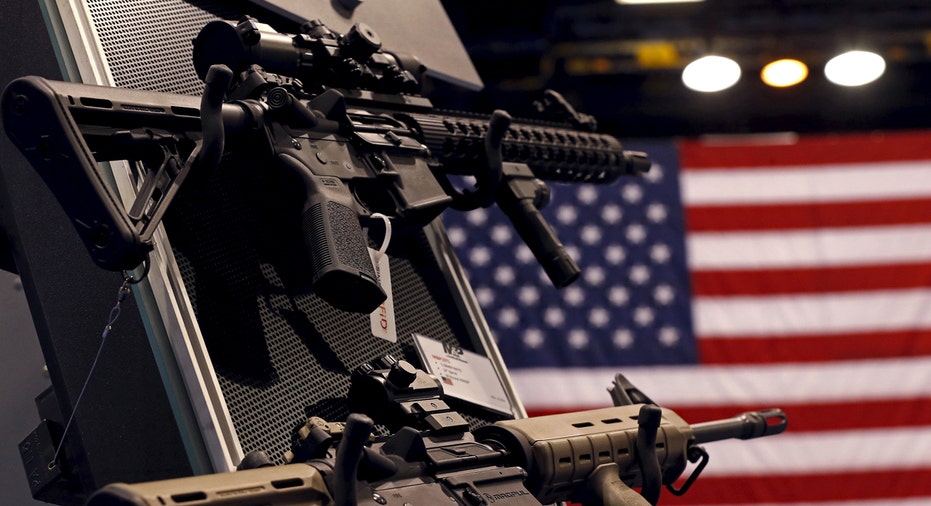 Smith & Wesson (NASDAQ:SWHC) is seeking approval to change the name of its holding company to American Outdoor Brands Corp., reflecting the company's effort to manage the boom-and-bust nature of gun sales.
The iconic gun maker said Monday the switch was approved by the board and will go up for a shareholder vote. If given the green light, American Outdoor Brands will serve as the parent company of Smith & Wesson, Battenfeld Technologies and Crimson Trace.
Smith & Wesson has diversified its business beyond selling handguns and rifles. Battenfeld Technologies and Crimson Trace, a popular brand of laser sights, were acquired by Smith & Wesson over the last two years. The gun maker also bought Taylor Brands, which has manufactured branded knives for Smith & Wesson and others. Smith & Wesson's latest acquisition came last week, when the company announced a deal to buy UST Brands, which makes survival gear including multitools and paracord accessories.
James Debney, president and CEO of Smith & Wesson, said Smith & Wesson now includes more than 18 different consumer brands.
"We believe the name 'American Outdoor Brands Corporation' will better reflect our family of brands, our broad range of product offerings, and our plan to continue building upon our portfolio of strong American brands," Debney said in a statement, adding that Smith & Wesson will continue to pursue acquisitions.
Some firearm manufacturers have sought to enter new businesses and capitalize on demand for other shooting and hunting gear, in part because guns sales can be volatile.
Buyers often respond to threats of increased gun-control regulation, which helped explain the gun boom in 2012 and 2013. After a brief cooldown, sales received another boost from the 2016 presidential campaigns. Background checks processed by the FBI are on pace to set a new annual record this year.
Sturm Ruger (NYSE:RGR) found that retailers began stocking up on new firearms during the third quarter, as they prepared for an expected increase in sales following Election Day.