Smith & Wesson owner reports weaker gun sales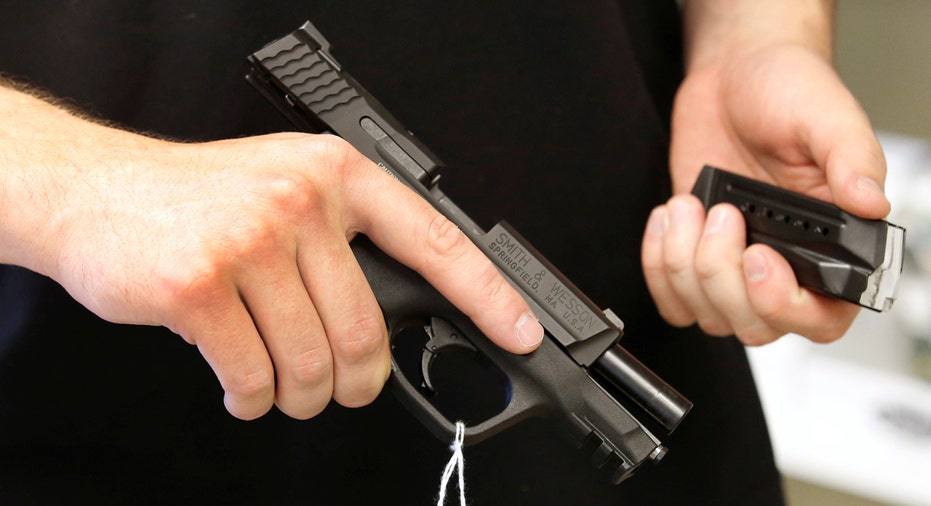 American Outdoor Brands (NASDAQ:AOBC), the owner of Smith & Wesson, recorded weaker results than expected in its first quarter amid slower sales of its firearms.
After a disappointing first quarter, American Outdoor Brands also cut its financial outlook for the current period. Shares plunged 14.3% to $14.51 in recent trading Friday.
Gun makers have seen a decline in consumer demand following President Donald Trump's election victory in November 2016. Historically, gun sales go through peaks and valleys driven by gun-control efforts, terrorist attacks and other factors. The FBI has processed fewer background checks in each month since March, an indication of slower sales activity. Sturm Ruger (NYSE:RGR) said demand had cooled off after getting a boost from the election campaigns a year earlier, adding that a pre-election sales boom likely pulled some potential sales from 2017. Hunting and outdoors retailer Cabela's (NYSE:CAB) also disclosed weaker sales of guns and accessories.
Like Ruger, American Outdoor Brands noted that a strong 2016 may have stolen sales from 2017. CEO James Debney said a promotion for Smith & Wesson M&P Shield pistols led to strong sales in the previous quarter. Overall, the first quarter faced a tough comparison because "concerns for personal safety and the potential for increased firearm legislation" fueled sales a year ago, according to the company.
American Outdoor Brands reported a loss of $2.2 million in the quarter ending July 31, compared to a $35.2 million profit a year earlier. Adjusted earnings, which exclude one-time costs, were 2 cents per share. Analysts were looking for an adjusted profit of 11 cents per share.
Revenue dropped 37% to $129 million, which missed an estimate of $147 million.
During a conference call with analysts, Debney said recent adjusted background-check data—a measure that excludes non-sales activity like permit applications—shows that "the shopper is starting to return, as one would expect at this time of year."
American Outdoor Brands, which also owns brands such as Crimson Trace and Caldwell, now expects to turn in second-quarter earnings of 7 cents to 12 cents per share. Wall Street had forecasted per-share earnings of 30 cents. The Springfield, Massachusetts-based company is looking for sales of $140 million to $150 million.
American Outdoor Brands projected full-year earnings of $1.04 to $1.24 per share and revenue of $700 million to $740 million.