Smith & Wesson: Gun Sales Booming Amid Broad Demand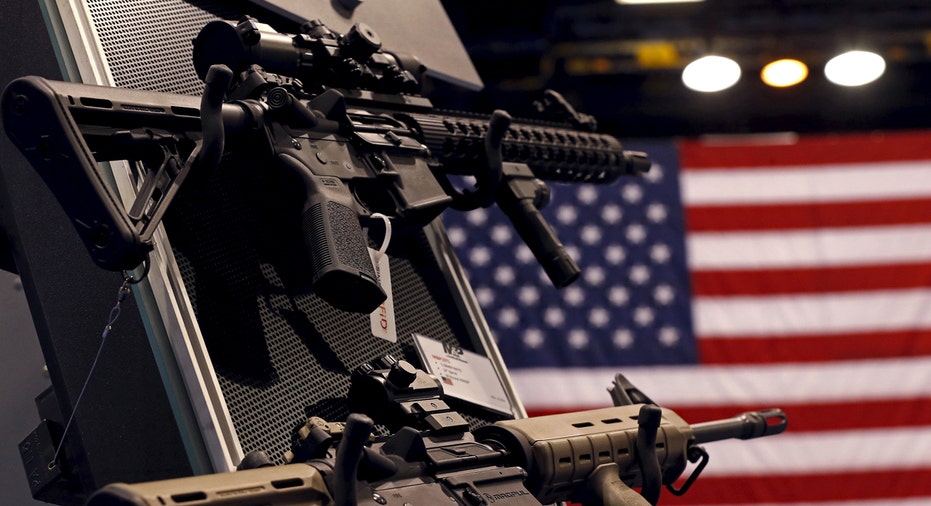 Smith & Wesson (NASDAQ:SWHC) reported booming sales in its most recent quarter, and the gun maker raised its guidance for the second time in two months amid a fresh buying frenzy.
Earnings nearly quadrupled to $31.4 million, or 56 cents a share, on sales that jumped 61% year-over-year to $210.8 million during the three months ended Jan. 31. Excluding one-time items, Smith & Wesson's profit checked in at 59 cents a share, beating Wall Street expectations by 20 cents. Profit margins showed a hefty improvement to 41.1% from 33.6%.
Smith & Wesson shares rallied to an all-time high in reaction. The stock is up around 20% this year, and Smith & Wesson has surged 932% since President Barack Obama took office in January 2009. Fellow gun maker Sturm Ruger (NYSE:RGR) traded to a new 52-week high on Friday.
Recent terrorist attacks and the possibility of new gun control regulations have sent consumers to gun stores in droves. The FBI processed 2.61 million background checks in February, a 41% increase and a new record for the month. That followed a record month in January, while background checks in 2015 also marked an all-time high.
Last month, Ruger revealed a 24% increase in revenue during the 2015 holiday quarter. On a conference call with analysts, CEO Michael Fifer predicted that demand will pick up if a Democrat wins the presidential election in November. He also called the election battle a "big opportunity" this summer for Ruger's wholesale partners.
Smith & Wesson also believes gun buying will continue. During Smith & Wesson's earnings call, CEO James Debney characterized the latest background check data as an indication of "robust consumer demand." He added that Smith & Wesson is seeing strong interest in "virtually all product categories."
Ticker
Security
Last
Change
Change %
SWHC
n.a.
n.a.
n.a.
n.a.
RGR
STURM RUGER & CO. INC.
51.37
-0.07
-0.14%
According to Smith & Wesson, adjusted FBI background checks during the company's third quarter grew 25.6% versus last year. Inventory at Smith & Wesson distributors declined by approximately 34% during the quarter, and the company plans to ramp-up production to meet demand.
The Springfield, Mass.-based company lifted its outlook for the final quarter of its fiscal year, saying full-year revenue will now total $712 million to $717 million. In January, Smith & Wesson raised its sales outlook to between $650 million and $660 million.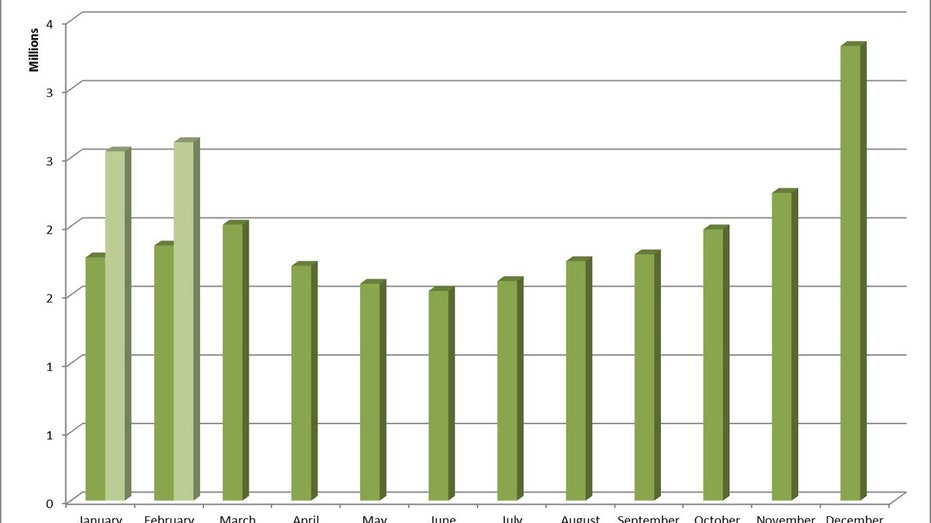 For the fourth period, Smith & Wesson sees $210 million to $215 million in sales and adjusted earnings of 51 cents to 53 cents a share. Both the top- and bottom-line estimates surpassed Wall Street's current projections.
Beyond gun sales, Smith & Wesson has put in motion a plan to capitalize on growing consumer demand for outdoor gear and firearm accessories. Debney said Smith & Wesson introduced 121 new branded items such as gun cases and bags at the recent SHOT Show in Las Vegas. At the event, Smith & Wesson said it could form up to three new divisions that would house the company's sporting-goods products.
"The accessories team is doing a great job converting these previously licensed items and others to internal supply, one of our key objectives when we acquired [Battenfeld Technologies] a year ago," Debney said on the earnings call.
During the quarter, Smith & Wesson announced another acquisition, PowerTech, which has made licensed Smith & Wesson flashlights.
Meanwhile, the company continues to pursue additional military contracts, such as a high-profile competition to replace the Beretta M9 as the U.S. military's next standard-issue pistol.
The U.S. Defense Department is expected to award the contract in 2017. Smith & Wesson partnered with aerospace and defense company General Dynamics (NYSE:GD) to develop and submit a version of Smith & Wesson's M&P polymer pistol. Their competitors for the contract, which will call for close to 500,000 pistols, include Glock and Sig Sauer.