SmackDown: WWE Shares Pummeled on NBC Deal, Mixed Outlook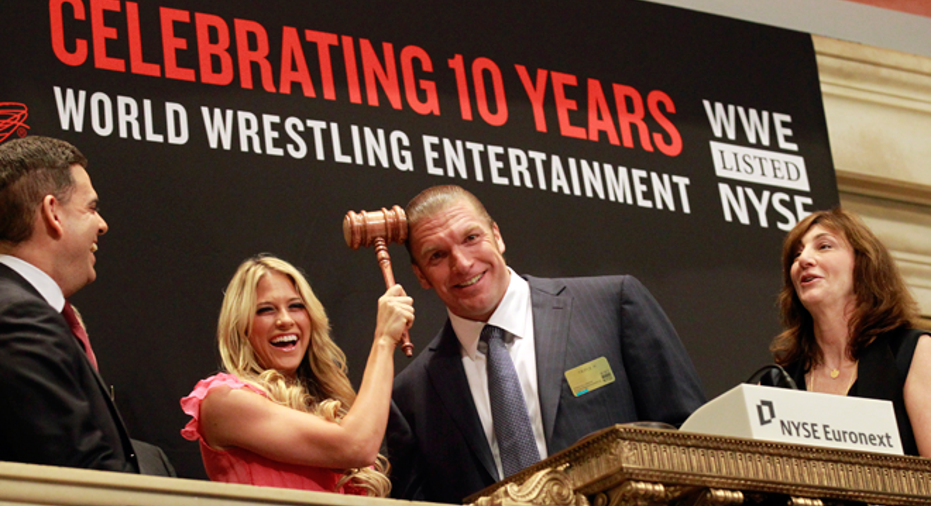 Shares of World Wrestling Entertainment (NYSE:WWE) plunged 50% Friday after the company  negotiated a multi-year agreement with Comcast's (NASDAQ:CMCSA) NBCUniversal at much lower-than-expected fees and unveiled an uncertain two-year outlook that spooked the Street.
Financial terms of the deal were not disclosed, but Benchmark Capital says management negotiated a +50% increase on the company's domestic TV rights fees, which is far below the 2X to 3X that had been expected, according to a report by Dow Jones Newswires.
The deal, which comes after months of negotiations, includes WWE's flagship programs "Raw" and "SmackDown" on USA Network and Syfy, as well as "Total Divas."
While WWE said it continues to believe the company can achieve "significant earnings growth," potentially doubling or tripling 2012 operating results to a range of $125 million to $190 million by 2015, it gave a wide range of potential outcomes based on subscriber growth, a signal of uncertainty.
"The rate of subscriber adoption is a critical determinant of the company's projected future financial performance," WWE said in a statement.
However, it warns that "actual subscriber levels and financial performance could vary materially based on various factors."
Its shares dove 45% to $10.96 in recent trade.
In 2014, it sees net income ranging from a loss of $55 million to a loss of $20 million, depending on average subscribers of between 500,000 and 1 million.
In 2015, based on subscriber growth of between 500,000 and 2.5 million, it sees net income ranging from a loss of $40 million to a profit of $105 million.