Slow July auto sales hint at late summer discounts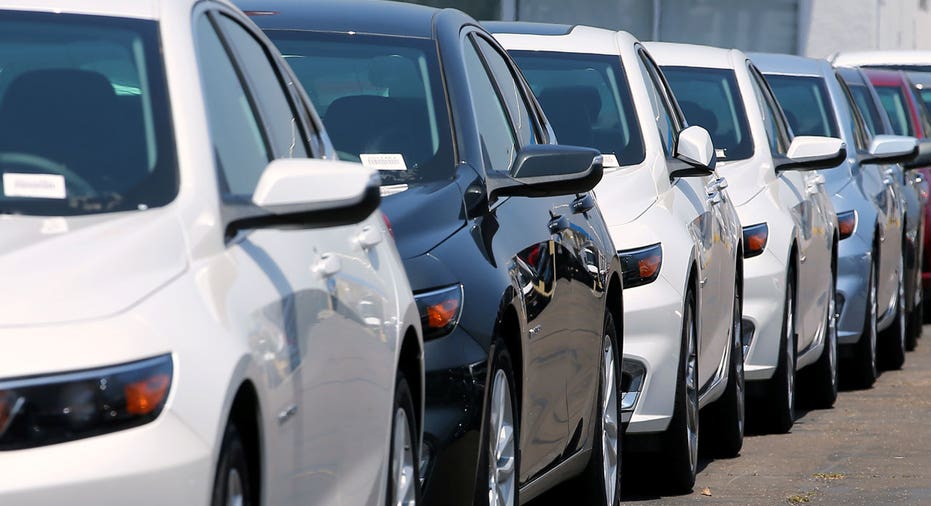 The auto industry is expected to turn in an underwhelming month of sales in July, likely paving the way for big discounts later this summer.
Auto sales have slowed down this year after a record-setting 2016, when automakers sold 17.55 million new vehicles in the U.S. Although interest rates and gasoline prices remain low, sales figures have dropped after much of the market's pent-up demand was satisfied during seven straight years of growth. Automakers have also suffered from slumping demand for passenger cars. Sales of trucks and SUVs continued to grow in the first half of the year.
Kelley Blue Book and Edmunds are forecasting a 6% decline in July sales, compared to the same month in 2016. Sales are also on pace to post a sub-17 million seasonally adjusted annual rate for a fifth month in a row. That would mark the longest streak since February 2015.
With 2018 models beginning to arrive in dealerships, car shoppers should see better incentives as automakers look to move outgoing models off the lot.
"Kelley Blue Book expects to see sales start to jump back up again in August and September thanks to model-year closeouts and the Labor Day holiday," said Tim Fleming, an analyst for Kelley Blue Book.
Edmunds, which predicts a 3.1% decline in sales versus June, expects every major automaker to report weaker July sales. The car-shopping website believes General Motors (NYSE:GM) will post the largest decline, 10.8%. Edmunds also says Ford (NYSE:F) and Fiat Chrysler (NYSE:FCAU) likely sold 5% and 7% fewer vehicles, respectively.
"July is historically a strong month, but with disappointing sales and inventories still building, something needs to give," said Jessica Caldwell, executive director of industry analysis at Edmunds. "Production slowdowns will help address some of the inventory issues, but consumers may be waiting for automakers to loosen the purse strings on incentives to get them to pull the trigger on making a purchase."
July sales also face a negative impact from the sales calendar, which had one fewer day compared to July 2016.
Kelley Blue Book expects full-year sales of 16.8 million to 17.3 million vehicles, which would reflect a 1% to 4% drop.