Skechers Stock Has a Lot to Prove on Thursday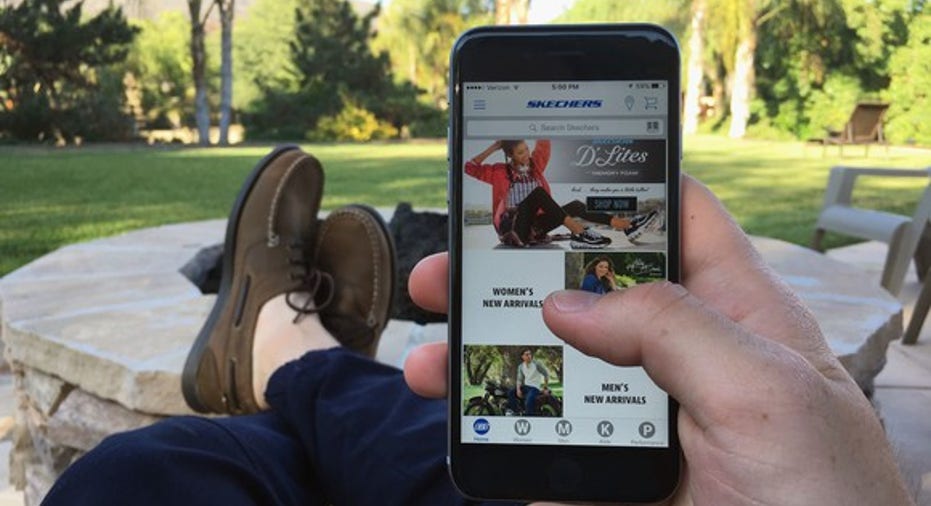 It's time forSkechers(NYSE: SKX)to see if the former market darling can put an unwelcome streak to bed. The walking and active footwear maker reports financial results on Thursday, and it's a pretty big deal for a company that has fallen short of Wall Street's profit targets for three consecutive quarters.
Skechers' own guidance for the quarter back in February suggests that we'll be hearing mixed results on Thursday afternoon. It was targeting net sales of $1.05 billion to $1.075 billion at the time, or 7% to 10% in year-over year growth. Skechers was growing a lot faster than that until recently, but it's still a commendable feat given the timing of the seasonally potent Easter holiday. The holiday took place in March last year, during the first quarter, and this year we've just wrapped up the festivities on Sunday as it fell into the second quarter.
It's been Skechers' stateside wholesale business holding back its growth in recent quarters, but February's guidance called for flat to slightly positive sales for its meandering domestic wholesale business. Skechers was also projecting continuing growth at its company-owned retail stores and in its international business.
The news isn't as encouraging on the bottom line where Sketchers is eyeing earnings per share to clock in between $0.50 and $0.55. It scored a profit of $0.63 a share during last year's first quarter.
Image source: Skechers.
Sole surfing
An analyst upgraded Skechers stock last week, and that's typically a good sign when it happens so close to a quarterly earnings announcement. However, this move comes with a meaty asterisk. It's true that Sam Poser at Susquehanna did boost his rating from negative to neutral. However, less than two weeks earlier he had knocked the stock down two notches, taking his firm's rating from positive to negative.
An upgrade is welcome, of course, but Poser's rating is actually lower than where it was less than three weeks ago. He took back just half of his downgrade, and the only reason he did that was because the shares had fallen for eight straight trading days since his earlier downgrade.
If Skechers is able to live up to its earlier guidance it should be in decent shape, especially if it's able to stabilize its domestic wholesale business. Growth internationally and at the store level shouldn't be a problem, as there is healthy momentum overseas -- particularly in China -- and Skechers continues to open up new namesake stores. It was targeting 70 to 90 new company-owned retail store openings in 2017 back in February, and it's also remodeling some of its older locations. There's a lot riding on Thursday's report, and at the very least it will need to live up to Wall Street expectations this time if it wants to get back on track.
10 stocks we like better than SkechersWhen investing geniuses David and Tom Gardner have a stock tip, it can pay to listen. After all, the newsletter they have run for over a decade, Motley Fool Stock Advisor, has tripled the market.*
David and Tom just revealed what they believe are the 10 best stocks for investors to buy right now... and Skechers wasn't one of them! That's right -- they think these 10 stocks are even better buys.
Click here to learn about these picks!
*Stock Advisor returns as of April 3, 2017
Rick Munarriz has no position in any stocks mentioned. The Motley Fool owns shares of and recommends Skechers. The Motley Fool has a disclosure policy.