Six-Year-Old Boy Shot at South Carolina School Dies From Wound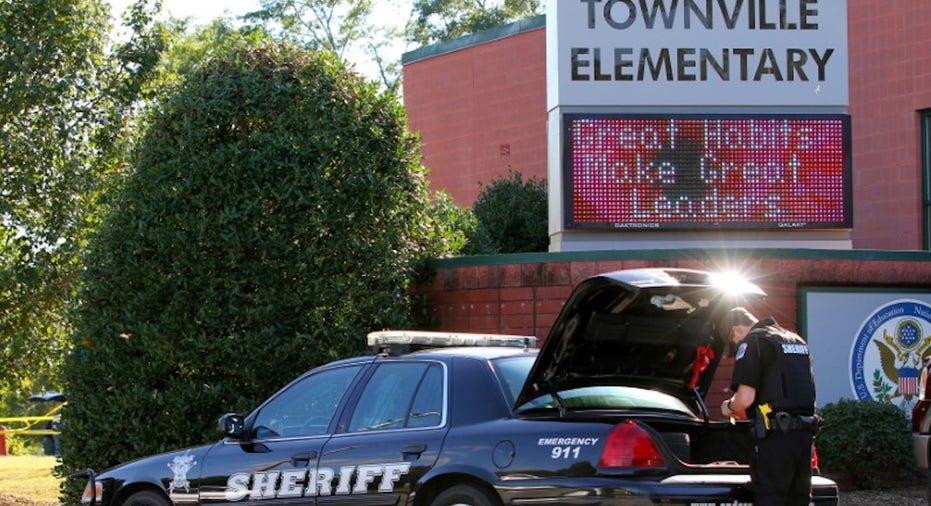 A 6-year-old South Carolina boy wounded in a schoolyard shooting died on Saturday, a coroner said, a day after a teenage suspect was charged with murdering his own father and wounding the boy, a teacher and another student.
The boy, Jacob Hall, was shot on Wednesday at Townville Elementary School in Townville, South Carolina after the 14-year-old suspect is alleged to have crashed his pickup truck into a fence around the school and opened fire.
"Unfortunately he's lost the battle, at 12:56 p.m. today" at a Greenville hospital, Anderson County Coroner Greg Shore said by telephone. He said he would be transported for an autopsy on Sunday.
Jacob had been on life support after a bullet ripped his femoral artery, causing blood loss that led to major brain injury, his family has said.
The suspect was charged in 10th Judicial Circuit court on Friday with one count of murder and three counts of attempted murder. The hearing was behind closed doors because the teenager is a juvenile.[nL2N1C60OJ]
Authorities say the suspect shot and killed his father, Jeffrey Osborne, 47, as the man watched television at their home about 2 miles (3 km) from the school.
The teenager then drove to the school where he shot Jacob, another 6-year-old boy and a teacher, police have said.
Authorities said they did not know of any link between the shooter, who was home-schooled, and the victims.
(Reporting by Ian Simpson in Washington; Editing by Marguerita Choy)