Sinking Costs Keep Atwood Oceanics, Inc.'s Earnings Afloat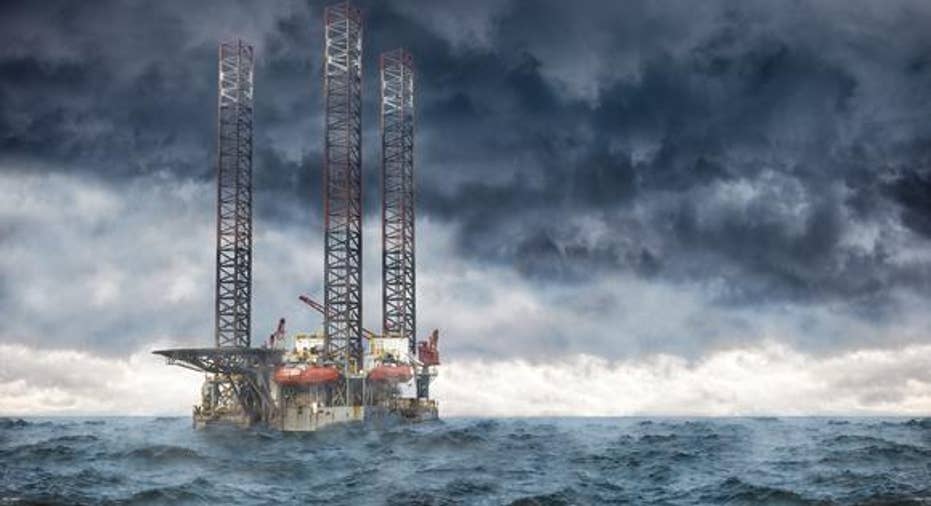 The storm in the offshore drilling market continues to rage, which is causing Atwood Oceanics' revenue to sink because od idled rigs and lower dayrates. Yet the company's profits are staying afloat largely because of its ability to keep its costs in check, as well as its ability to take advantage of the dislocation in the credit markets to repurchase some of its debt at a steep discount. These positives are helping offset what is clearly still a very tough operating environment for the company.
Atwood Oceanics results: The raw numbers
| Metric | FQ2 2016 Actuals | FQ2 2015 Actuals | Growth (YOY) |
| --- | --- | --- | --- |
| Revenue | $296.4 million | $350.4 million | (15.4%) |
| Net income | $122.4 million | $122.7 million | (0.2%) |
| EPS | $1.89 | $1.89 | Flat |
Data source: Atwood Oceanics,
What happened with Atwood Oceanics this quarter?Atwood Oceanics' earnings are holding up thanks to sinking costs:
Atwood's revenue sank 14.4% year over year, because of slumping revenue from its deepwater drillships and its jackups, which were down 28% and 53.4% respectively. That's due to lower dayrates on some of its vessels as well as idled vessels. On a more positive note, ultra-deepwater revenue increased to $189 million, up 3.3%.
Meanwhile, earnings stayed afloat largely because of falling costs. The company's drilling costs fell across all three of its drilling classes, with ultra-deepwater costs sinking 20.6%, while deepwater costs fell 40.6% and jackup costs dropped 36.7%. Even general and administrative expenses were down sharply, dropping 22% year over year
Atwood Oceanics took advantage of a significant decline in its bond prices to repurchase bonds on the open market. During the quarter it repurchased $13.5 million in principal for just $5.1 million, which is an average discount of 62.2%. As a result, the company recognized a gain of $8.4 million, or $0.13 per share, during the quarter.
The company has continued its debt repurchases in the current quarter, buying back $140.7 million of debt last month for just $94 million, which represented an average discount of 34.8%.
What management had to sayCEO Robert Saltiel,commenting on the company's results on its quarterly conference call, said:
As Saltiel notes, Atwood has worked hard to reduce costs to size its business for the current market environment. Those efforts are paying off, with the company's costs falling below what it had budgeted.
Looking forwardDespite the solid quarter, operating conditions are still tough. Saltiel said on the conference call that the "offshore drilling market ... continues to be very difficult at best." He continued:
While there's a bit more optimism in the sector right now, it has yet to lead to firm contract extensions for the rigs Atwood has coming off contract over the next year. Saltiel did, however, say:
In other words, the company is working hard to make sure its rigs keep working, but so are all of its competitors. That leaves investors with limited visibility right now, with there being no guarantees that the company will be able to keep any of its rigs working when those contracts expire over the next year.
The article Sinking Costs Keep Atwood Oceanics, Inc.'s Earnings Afloat originally appeared on Fool.com.
Matt DiLallo has no position in any stocks mentioned. The Motley Fool owns shares of and recommends Atwood Oceanics. Try any of our Foolish newsletter services free for 30 days. We Fools may not all hold the same opinions, but we all believe that considering a diverse range of insights makes us better investors. The Motley Fool has a disclosure policy.
Copyright 1995 - 2016 The Motley Fool, LLC. All rights reserved. The Motley Fool has a disclosure policy.