Signs of the Times: 'We Buy Gold'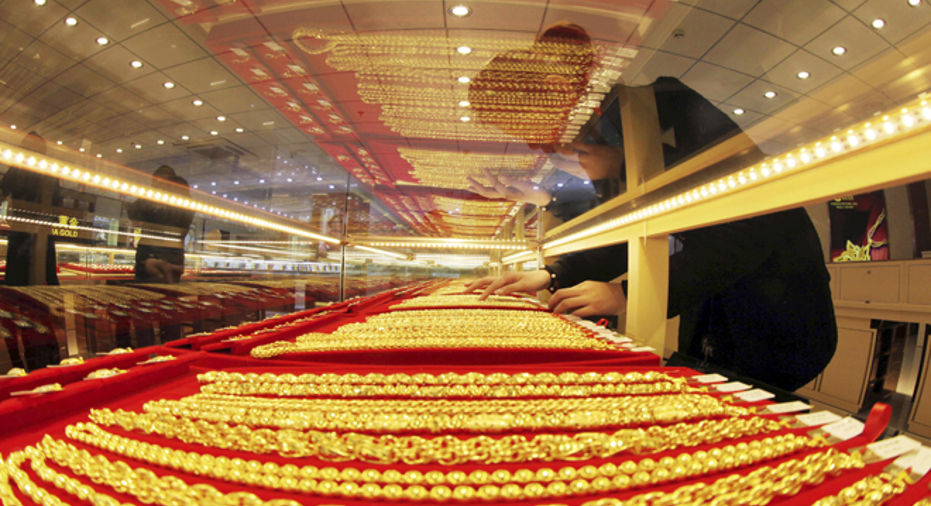 After a nearly two-year hiatus, gold is becoming a buzzword again.
Those flashy "we buy gold" signs are illuminating, and cash-strapped consumers are digging through their jewelry boxes for forgotten gold necklaces and watches now worth more than $1,366 an ounce.
The precious metal, often viewed as a safe haven in times of crises and as a hedge to the dollar, has soared more than 14% so far this year.
Investors who bought gold but missed the all-time settle high of $1,888.70 in August 2011 -- and who have been sitting on their stockpiles -- are now calling gold buyers, readying to sell.
Even fresh gold sellers, people who inherited jewelry or who are just looking to raise some extra cash by selling what they have lying around, are paying closer attention to the "we buy gold" ads and expressing interest.
"When the price fell from $1,800 an ounce all the way to $1,150 a lot of people were scared," said Edward Kay, CEO of Buyers of New York based in midtown Manhattan. "As [the price] goes back up slowly, people are now calling saying 'I want to make an appointment.'"
Kay said price increases are directly related to higher consumer sales, with some sellers getting eager as soon as the price moves up just two dozen points.
A Google (NASDAQ:GOOG) Trends analysis shows spikes in searches for "sell gold jewelry" during times of gold rallies. The biggest spike was in August 2011 – gold's all-time settle high.
While the trend line has been on a slight decline since mid-2012, gold searches have spiked in recent weeks.
"Big pops definitely see more interest" in jewelry selling, said Nick Colas, chief market strategist at ConvergEx. "Another big move in gold and we'll certainly see it again."
Of course, there are other consumers who are hoping the price of gold soars higher still, and will hold tight until then. Gold prices may have more room to grow amid the ongoing crises in the Ukraine and Latin America, corporate defaults in China and volatile U.S. equity markets.
On Wednesday, gold hit a six-month high as spot gold rose as much as 1.3% to its highest  level since Sept. 20. It was up another 1.4% on Thursday to $1,366 in recent trade.
China's first corporate bond default has raised concerns about the world's second-largest economy and that is weighing on copper prices, which are used as collateral against lending and tend to decline during times of fiscal fear. Copper, down more than 13.5% since January 1, is declining for the fourth straight day on Wednesday.
Shares of Rangold Resources (NASDAQ:GOLD) were up 2.17% in recent trade, while  gold  miners AngloGold Ashanti (NYSE:AU) and Gold Fields Limited (NYSE:GFI) both gained more than 1%.