Sierra Wireless, Inc. Wants to Beam Software Updates to Your Car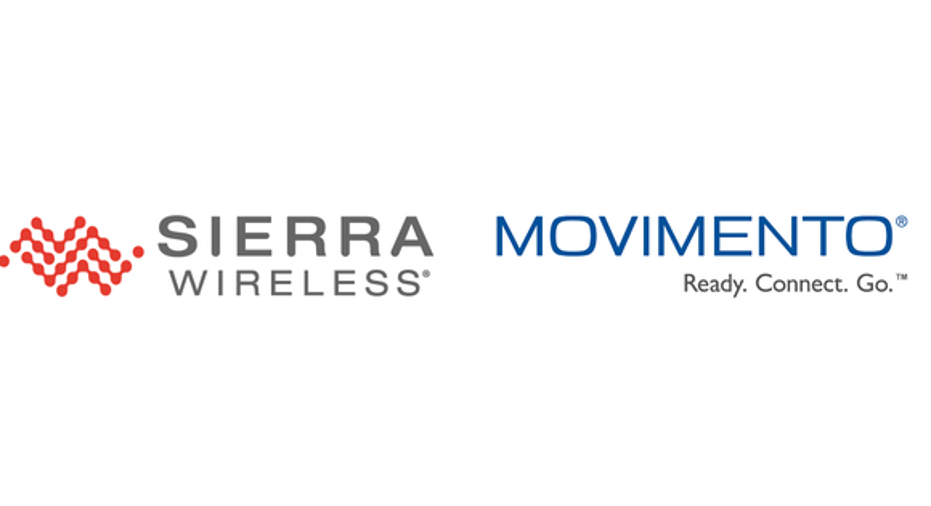 Image sources: Sierra Wireless, Movimento.
Automakers are facing a problem of increasing complication, and Sierra Wireless Inc. wants to help them simplify.Last week, the Internet of Things company announced a new partnership with car software specialist Movimento Group to provide original equipment manufacturers (OEMs) for autos the first commercially available cloud-based platform to streamline vehicle software installation and updates.
So what's the draw of such a solution? According to Sierra Wireless, every vehicle has "numerous software programs running on an network of electronic control units (ECUs) that need to be individually managed and maintained." By contrast, the Sierra Wireless-Movimento platform allows automotive OEMs to perform an over-the-air update to all ECUs simultaneously.
Of course, this isn't necessarily a problem for vehicles leaving the factory. But Sierra Wireless also points out thatover the past five years alone, 189 separate software recalls have been issued by automakers encompassing 13 million vehicles. "With the Sierra Wireless-Movimento solution," the company states, "these recalls could be easily and efficiently resolved over the air, and without missing any vehicles."
Mahbubul Alam,Movimento chief technology officer and chief marketing officer, elaborated,
That's not say such a platform wasn't already on automakers' radar. In fact, IHS already predicts the majority of automakers will introduce an over-the-air software update solution to their vehicle lineups in the next three to five years. So more than anything, Sierra Wireless' and Moviemento's solution represents an early effort to ensure their OTA software platform will serve a central role in accelerating adoption.
This should also serve to further diversify Sierra Wireless' own revenue streams early in its own long-term growth story. Most recently, last month, Sierra Wireless managed to exceed expectations for both revenue and earnings per share in its latest quarter, despite seeing the former decline 5.1% year over year. For that, Sierra Wireless partly blamed shifts in the timing of orders from a single automotive customer, and soft demand from a few other auto customers given the current uncertain macroeconomic environment.
And though Sierra Wireless simultaneously reported solid design win activity in the automotive space -- which indicates it may enjoy an advantage given its existing relationships with automakers -- let it suffice to say Sierra Wireless would love for incremental revenue from a new automotive solution to help smooth out similar sector-specific hiccups going forward.
At this stage, however, keep in mind this new automotive over-the-air software product is also still in its early stages, as the two companies only just demonstrated their solution for the first time at Sierra Wireless' fourth annual Innovation Summit on June 14. As such, investors would be wise to listen for any color from Sierra Wireless management in future conference calls regarding automakers' initial response to this innovative offering. If that response is largely positive, you might have Sierra Wireless to thank for bringing a more seamless software experience to your vehicle in the coming years.
The article Sierra Wireless, Inc. Wants to Beam Software Updates to Your Car originally appeared on Fool.com.
Steve Symington has no position in any stocks mentioned. The Motley Fool owns shares of and recommends Sierra Wireless. Try any of our Foolish newsletter services free for 30 days. We Fools may not all hold the same opinions, but we all believe that considering a diverse range of insights makes us better investors. The Motley Fool has a disclosure policy.
Copyright 1995 - 2016 The Motley Fool, LLC. All rights reserved. The Motley Fool has a disclosure policy.