Sierra Wireless, Inc. Has a Lot to Prove on May 5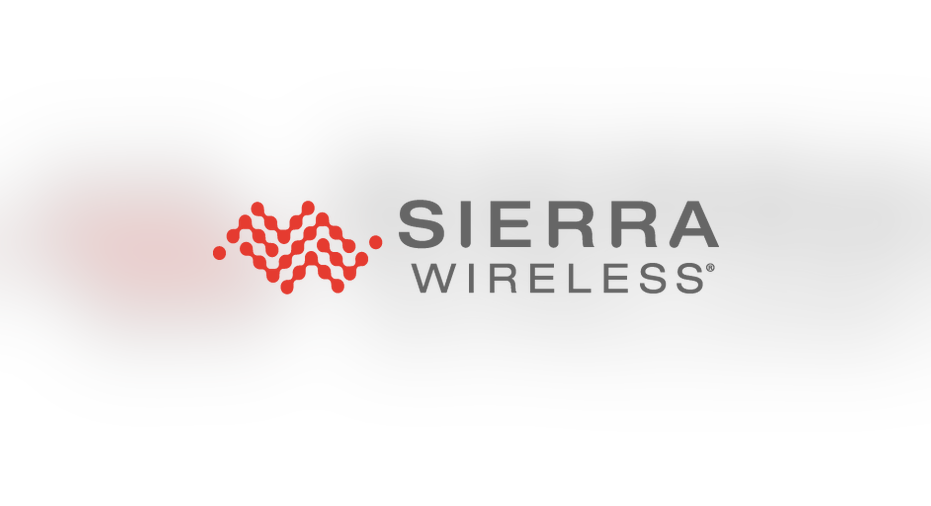 IMAGE SOURCE: SIERRA WIRELESS, INC.
Sierra Wireless is set to release first-quarter 2016 results this Thursday, May 5, 2016 after the market close. With shares of the Internet of Things pure play having largely recovered from a big post-earning drop after its quarterly miss in February, Sierra Wireless investors could use some good news to keep that momentum going.
That's not to say Sierra Wireless' results this week will look impressive on the surface. To the contrary, the company's guidance calls for quarterly revenue of $135 million to $145 million, the mid-point of which represents a roughly 7% decline from the same year-ago period. And that should translate to adjusted earnings per share that are "slightly positive to slightly negative," compared to EPS of $0.22 in last year's first quarter.
To their credit, Sierra Wireless management explained this weakness is due to a combination of persistent macroeconomic headwinds, shifts in the timing of orders from single large automotive customer, and the continued transition by OEMs to a new processor platform for enterprise notebooks. Of course, customer caution due to the economy is largely out of Sierra Wireless' hands. But the effects of order timing and the processor platform transition should inevitably abate.
In the meantime, recall last October Sierra Wireless began reporting under three segments: The core OEM Solutions segment, Enterprise Solutions, and the up-and-coming Cloud and Connectivity Services business.
While OEM Solutions was a source of investors angst given its aforementioned issues, it also stood tall as the primary driver of organic growth last year, with particular strength from Sierra Wireless' automotive business as connected cars become more ubiquitous. OEM Solutions also currently comprises the majority of revenue, with sales last quarter down 6% year over year, to $121.5 million.
Meanwhile, Enterprise Solutions revenue declined a little over 15% year over year in Q4, to $16.5 million, primarily as the new reporting structure broke out cloud and connectivity revenue from within it. In fact, Enterprise Solutions showed promise as sales climbed 19% in the second half of the year and achieved healthy gross margin at 53.6% in Q4, thanks to large deployments with new public safety customers and the launch of Sierra Wireless' new industrial-centric AirLink RV50 gateways. Perhaps most encouraging, Enterprise Solutions is expected to continue outpacing growth of OEM Solutions for the foreseeable future.
Finally, Cloud and Connectivity Services revenue was $6.8 million last quarter, and was immaterial in last year's first quarter as it is mostly comprised of sales from three recent managed connectivity acquisitions including Wireless Maingate, Accel Networks, and MobiquiThings. Looking forward -- and with the caveat that we're still in the early stages of the Cloud and Connectivity growth story -- investors should keep in mind management's promise that Cloud and Connectivity gross margin should improve (from 41.4% last quarter) as the business scales its size upward in the coming quarters.
But that should also be the case overall looking at Sierra Wireless as 2016 wears on. During last quarter's call, Sierra Wireless CEO Jason Cohenour insisted "[W]e expect our business to gain strength over the course of the year," namely as they enter commercial production on several new OEM customer programs launching throughout the year, enjoy demand from new products as they're brought to market, and see the fruit of targeted sales investments from the company's Enterprise Solutions segment.
As such, investors should listen closely for any changes (or increases, in an ideal world) to Sierra Wireless' full-year 2016 guidance. As it stands, that guidance calls for revenue of $630 million to $670 million, or year-over-year growth of 3.7% to 10.2%, and adjusted earnings per share of $0.60 to $0.90, compared to adjusted EPS of $0.79 per share in 2015.
Finally, recall last quarter Sierra Wireless also received approval from the Toronto Stock Exchange of its "Notice of Intention to Make a Normal Course Issuer Bid" -- think of it as a sort of controlled share repurchase authorization -- under which the company was able to begin purchasing and retiring up to 3,149,199 shares of common stock, or roughly 10% of its public float at the time. Cohenour called it "a very interesting value creation opportunity" during the call, and I won't be the least bit surprised if the company took advantage of its authorization to return capital to shareholders while the value of its stock was still depressed.
The article Sierra Wireless, Inc. Has a Lot to Prove on May 5 originally appeared on Fool.com.
Steve Symington has no position in any stocks mentioned. The Motley Fool owns shares of and recommends Sierra Wireless. Try any of our Foolish newsletter services free for 30 days. We Fools may not all hold the same opinions, but we all believe that considering a diverse range of insights makes us better investors. The Motley Fool has a disclosure policy.
Copyright 1995 - 2016 The Motley Fool, LLC. All rights reserved. The Motley Fool has a disclosure policy.