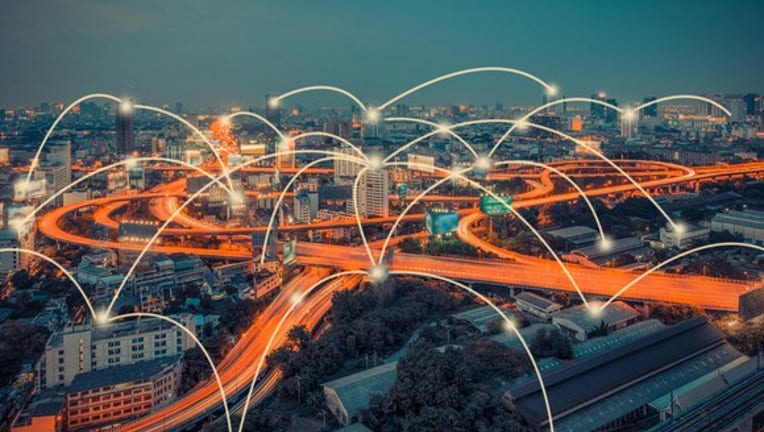 Sierra Wireless(NASDAQ: SWIR)announced strong first-quarter 2017 results Thursday after the market closed, easily beating expectations with growth in all segments. The Internet of Things specialist also offered better-than-expected forward guidance, and shares closed up nearly 15% on Friday as the market celebrated the news.
Let's take a closer look, then, at what drove Sierra Wireless' outperformance as it kicked off the new year, as well as what investors can expect from the company going forward.
IMAGE SOURCE: GETTY IMAGES.
Sierra Wireless's results: The raw numbers
| Metric | Q1 2017 | Q1 2016 | Year-Over-Year Growth |
| --- | --- | --- | --- |
| Revenue | $161.8 million | $142.8 million | 13.3% |
| GAAP net income (loss) | ($0.2 million) | $0.7 million | N/A |
| GAAP earnings (loss) per share | ($0.01) | $0.02 | N/A |
Data source: Sierra Wireless.
What happened with Sierra Wireless this quarter?
Adjusted net income -- which adds perspective by excluding items like stock-based compensation and acquisition costs -- was $7.7 million, or $0.24 per share, up from $2.6 million, or $0.08 per share in the same year-ago period.
Both the top and bottom lines exceeded Sierra Wireless' guidance for revenue of $152 million to $161 million, and adjusted net income per share of $0.13 to $0.20.
By segment:
OEM Solutions revenue climbed 10% year over year, to $133 million, driven by improved demand from established OEM customers and programs across multiple segments, including automotive, energy, networking, payment, and mobile computing.
Enterprise Solutions revenue grew 44.8%, to $21.7 million, driven by revenue from new products, investments, and improved go-to-market capabilities, as well as last year's acquisition of GenX Mobile.
Cloud and connectivity revenue increased 2.1% -- 4.4% at constant currency -- to $7.1 million, with strong new customer acquisition and a growing pipeline in digital signage, asset tracking, payment, and retail markets.
In addition:
Adjusted earnings before interest, taxes, depreciation, and amortization (EBITDA) grew 85.1%, to $12.4 million.
Acquired the assets of GlobalTop Technology's Global Navigation Satellite System (GNSS) business for $3.2 million. GNSS products generated roughly $5 million in revenue over the past year and roughly broke even on the bottom line. GNSS materially expands Sierra Wireless' cellular, Wi-Fi, and Bluetooth module portfolio aimed at key markets like asset tracking, telematics, drones, and automotive.
Repurchased $2.8 million in shares during the quarter.
Ended the year with cash and equivalents of $92.5 million, down from $102.8 million last quarter.
What management had to say
Sierra Wireless CEO Jason Cohenour stated:
Looking forward
For the second quarter, Sierra Wireless expects revenue of $165 million to $175 million and adjusted earnings per share of $0.24 to $0.32. These ranges include a full quarter's contribution from the newly acquired GNSS business. But even excluding that incremental revenue, Sierra Wireless' guidance would have easily topped investors' expectations for second-quarter earnings of $0.16 per share and revenue of $155.9 million.
In short, this was another exceptional quarter from Sierra Wireless as it solidifies its central role enabling the burgeoning Internet of Things trend. So with its shares up nearly 60% year to datebeforetoday's pop, but still trading well below their 2015 highs, Sierra Wireless has plenty of room to continue climbing from here.
10 stocks we like better than Sierra WirelessWhen investing geniuses David and Tom Gardner have a stock tip, it can pay to listen. After all, the newsletter they have run for over a decade, Motley Fool Stock Advisor, has tripled the market.*
David and Tom just revealed what they believe are the 10 best stocks for investors to buy right now... and Sierra Wireless wasn't one of them! That's right -- they think these 10 stocks are even better buys.
Click here to learn about these picks!
*Stock Advisor returns as of May 1, 2017
Steve Symington has no position in any stocks mentioned. The Motley Fool owns shares of and recommends Sierra Wireless. The Motley Fool has a disclosure policy.