Sierra Wireless Delivers a Solid Beat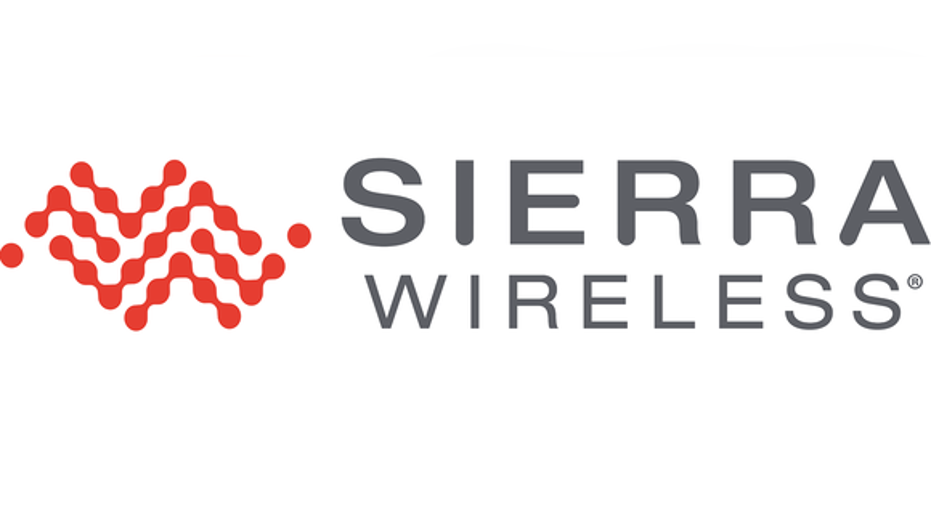 Sierra Wireless(NASDAQ: SWIR) released stronger-than-expected fourth-quarter 2016 results Thursday after the market closed, and shares are up big as investors digest the news.
To be fair, this shouldn't be entirely surprising considering management's promise last quarter that their results would only get stronger as the year came to a close. And indeed, the company swung back to profitability and top-line growth on both a sequential and year-over-year basis. Let's take a closer look, then, to see what drove the Internet of Things pure play in the fourth quarter and what investors should expect going forward.
Image source: Sierra Wireless
Sierra Wireless's results: The raw numbers
| Metric | Q4 2016 | Q4 2015 | Year-Over-Year Growth |
| --- | --- | --- | --- |
| Revenue | $163 million | $144.8 million | 12.5% |
| GAAP net income (loss) | $15.7 million | ($0.4 million) | N/A |
| GAAP earnings (loss) per share | $0.49 | ($0.01) | N/A |
Data source: Sierra Wireless.
What happened with Sierra Wireless this quarter?
On an adjusted basis, which adds perspective by excluding items like stock-based compensation and acquisition expenses, Sierra Wireless' net income was $8.8 million, or $0.27 per share, up from $2.5 million, or $0.08 per share in the same year-ago period.
By comparison, Sierra Wireless' latest guidance called for revenue of $157 million to $166 million and adjusted earnings per share of $0.13 to $0.19.
On a segment basis:
OEM solutions revenue grew 11.2% year over year, to $163 million, as demand normalized as expected with key existing customers and programs, and new programs continued to ramp.
Enterprise solutions revenue grew 27.1% year over year, to $21 million, including the first full quarter of contributions from GenX, which was acquired last August. The enterprise team also won deals during the quarter in "several of its key targeted segments."
Cloud and connectivity services revenue was flat on a year-over-year basis, at $6.8 million, primarily including recurring service contracts, but climbed modestly year over year on a constant currency basis.
Adjusted earnings before interest, taxes, depreciation, and amortization increased 146% year over year, to $15.5 million.
Based on generally accepted accounting principles (GAAP), gross margin in the fourth quarter was 42.2%, up from 31.1% in the same year-ago period primarily due to a favorable $14.4 million reduction in cost of goods sold resulting from a change in estimate of Sierra Wireless' IP royalty obligations.
Adjusted (non-GAAP) gross margin was 34.3%, up from 31.2% in the fourth quarter of 2015.
Ended the year with cash and equivalents of $102.8 million, down $9.2 million from the end of Q3 due to a combination of capital expenditures, the completion of Sierra Wireless' Blue Creation acquisition in November, and share repurchases.
Integration of Blue Creation is under way, and Sierra Wireless has already begun introducing Blue Creation products to select customers and channels.
Sierra Wireless won its second 4G connected car program with Volkswagen.
Enjoyed the strongest design win momentum of the year in the fourth quarter for the cloud and connectivity segment, including strong momentum in business unit deal collaboration; 50% of cloud and connectivity wins originated in either the OEM or enterprise business units.
What management had to say
"In the fourth quarter of 2016, we delivered strong financial results, driven by sequential and year-over-year revenue growth, improved gross margin and sound expense management," added Sierra Wireless CEO, Jason Cohenour. "In 2016, we continued to strengthen our position as a leader in device-to-cloud solutions for the IoT with the introduction of new products and services, new customer wins, targeted investments in sales & marketing and two strategic acquisitions."
Looking forward
For the first quarter of 2017, Sierra Wireless expects revenue in the range of $152 million to $161 million -- reflecting typical seasonality and representing year-over-year growth of 6.4% to 12.7% -- with adjusted earnings per share in the range of $0.13 to $0.20. By comparison, and though we don't lend much credence to Wall Street's short-term demands, analysts' consensus estimates were modeling first-quarter revenue or $154.8 million (slightly below the midpoint of Sierra Wireless' guidance range) and significantly lower adjusted earnings of $0.12 per share.
All in all, this was a solid beat and raise from Sierra Wireless as the company overdelivered on its promise for continued sequential and year-over-year improvement. Coupled with Sierra Wireless' robust forward guidance and its central position as a global leader in cellular connectivity for the burgeoning Internet of Things market, it's no surprise to see shares leaping higher right now.
10 stocks we like better than Sierra WirelessWhen investing geniuses David and Tom Gardner have a stock tip, it can pay to listen. After all, the newsletter they have run for over a decade, Motley Fool Stock Advisor, has tripled the market.*
David and Tom just revealed what they believe are the 10 best stocks for investors to buy right now... and Sierra Wireless wasn't one of them! That's right -- they think these 10 stocks are even better buys.
Click here to learn about these picks!
*Stock Advisor returns as of February 6, 2017
Steve Symington has no position in any stocks mentioned. The Motley Fool owns shares of and recommends Sierra Wireless. The Motley Fool has a disclosure policy.