Siemens plans public listing of healthcare business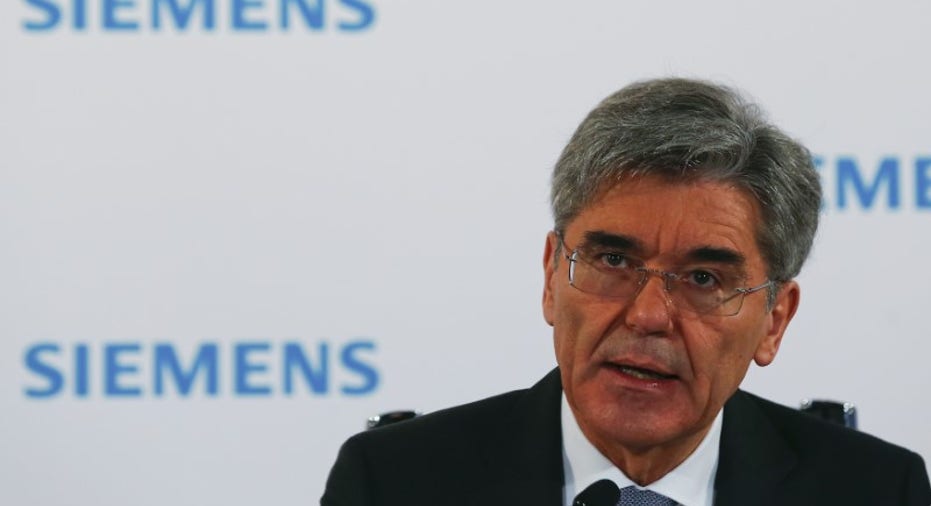 German industrial group Siemens plans a public listing of its $15 billion healthcare business, it said on Thursday, in a further step to focus on its core strengths of electrification, automation and digitization.
The Munich-based group announced the move as it reported fourth-quarter profits that comfortably beat expectations but a cautious outlook for the current fiscal year as large orders dropped amid geopolitical uncertainty.
Chief Executive Joe Kaeser said the timing and scope of a share placement would depend on the stock market environment, among other factors, and the move would strengthen Healthineers within the group.
Siemens has in the past decades carried out partial listings, spin-offs, joint ventures and outright sales of its units as it exited the semiconductor, lighting, automotive and communications businesses, among others.
The trains-to-turbines group reported an 18 percent rise in fourth-quarter net income to 1.18 billion euros ($1.29 billion), in line with expectations, and flat industrial business profit of 2.45 billion euros that beat the average estimate of 2.41 billion euros in a Reuters poll.
But a 13 percent drop in order intake to 20.3 billion euros - which Siemens put down to a tough comparison with the year-ago period in which it won large contracts including a German wind-power deal - fell short of the poll average of 21.4 billion euros.
Siemens said it expected a modest rise in sales in its current fiscal year to end-September, and for orders to outpace revenues, provided that the market environment for high-margin, short-cycle businesses stabilizes.
Those businesses include industrial software unit Digital Factory - its most profitable unit excluding Healthineers - and the oil and gas-dependent Process Industries and Drives, the only unit that failed to meet its profit target in the quarter.
(Reporting by Georgina Prodhan; Editing by Maria Sheahan)