Shutterstock Comes Into Focus With Strong Earnings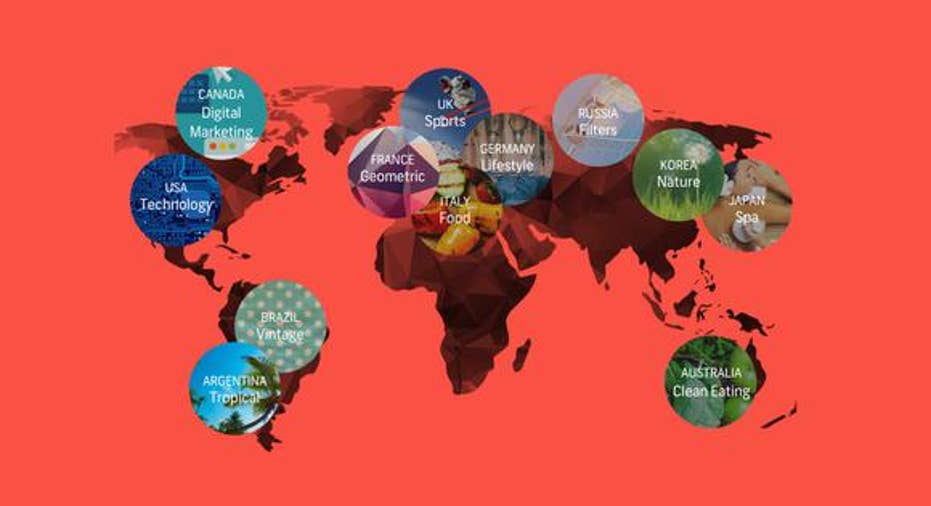 Image source: Shutterstock.
Digital image and video specialist Shutterstock has tapped into the rising demand for visual enhancements for websites and other online purposes, and making things as easy for customers as possible is the name of the game in keeping up with competitors and differentiating its business from its rivals' offerings. Coming into Wednesday's first-quarter financial report, Shutterstock investors expected the company to return to solid earnings and revenue growth, and Shutterstock's results didn't disappoint.
Let's look more closely at what Shutterstock in its latest report and how it's positioned for further growth.
Shutterstock snaps a pretty pictureShutterstock's first-quarter financials were extremely encouraging for long-term investors. Revenue was up 20% to $116.7 million, slowing down from its fourth-quarter pace but outpacing what most of those following the stock had expected to see. Adjusted net income jumped by nearly half to $13.1 million, and that produced adjusted earnings of $0.36 per share, beating the consensus forecast among investors by $0.07.
A closer look at Shutterstock's operational numbers confirms the company's continued strength, although there was some pressure on its pricing power. Paid downloads were up 23% to 41.2 million, which outpaced last quarter's pace of growth. Revenue per download fell by a dime to $2.77 compared to the year-ago quarter's figure, though, suggesting that Shutterstock could be pushing to get more customers at the expense of per-download margins. The company's collection of images keeps growing at an accelerating pace, climbing by more than half over the past year to 81 million images.
Shutterstock explained the better results through a combination of contributing factors. The company has done a good job of attracting new customers to its image and video library, and it has also worked to get its existing enterprise clients to take greater advantage of the services they're paying to receive. Currency impacts cost Shutterstock about four percentage points of revenue growth, and the image specialist said higher personnel expenses and a rise in royalty costs associated with paid downloads weighed somewhat on its operating income.
Shutterstock CEO Jon Oringer celebrated the news. "The momentum that Shutterstock generated throughout 2015 continued unabated during the first quarter of 2016," Oringer said, "with both sides of our vibrant marketplace continuing their consistent growth." The CEO was also pleased with how well Shutterstock has done in fleshing out its video and image libraries, noting, "we added more high quality content than ever before to our diverse portfolio while delivering an unmatched user experience to an expanding customer base."
Can Shutterstock keep on clicking? Shutterstock also has high hopes for its future prospects. As Oringer put it, "The increased engagement with our platform is translating into sustained financial strength, and we are delivering these strong results even as we further invest in new content initiatives, innovative workflow tools, and cutting-edge technology solutions." He also expects 2016 to be a strong year for the company. The CEO pointed to investments in technology solutions and expanded product offerings as drivers of long-term growth and value for investors.
Shutterstock has largely kept its guidance for the full 2016 year unchanged. Revenue should still come in between $495 million and $510 million, and adjusted operating profit growth of 12% to 18% is identical to what Shutterstock projected back in February.
Shutterstock also continued its stock repurchase activity. During the first quarter, Shutterstock bought back almost $28 million in stock, and the company has about twice that amount remaining under its original $100 million buyback authorization.
Shutterstock investors reacted quite well to the news, quickly rising as much as 18% before falling back to just a 4% gain at midday in the trading session following the announcement. Shutterstock still faces plenty of competitive threats, but if it can keep producing substantial growth, then investors should be happy with the stock in the long run.
The article Shutterstock Comes Into Focus With Strong Earnings originally appeared on Fool.com.
Try any of our Foolish newsletter services free for 30 days. We Fools may not all hold the same opinions, but we all believe that considering a diverse range of insights makes us better investors. The Motley Fool has a disclosure policy.
Copyright 1995 - 2016 The Motley Fool, LLC. All rights reserved. The Motley Fool has a disclosure policy.