Should You Buy the 3 Worst-Performing Dow Stocks of 2015?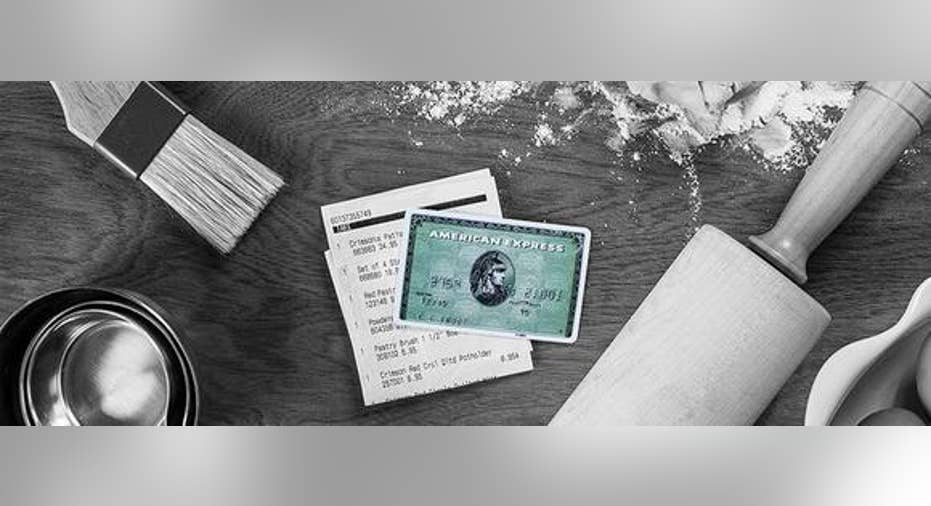 Image source: Flickr user Jim Makos.
For all intents and purposes, the Dow Jones Industrial Average , the most iconic of all stock indexes worldwide, has had a confusing year.
Through Wednesday, Dec. 2, the Dow was down 0.5% year to date. It has vacillated between being up and down for the year more than two dozen times, marking a year of blatant indecisiveness for Wall Street and investors as to where the U.S. economy and stocks head next.
Companies within the Dow Jones Industrial Average are typically known for their solid business models, healthy cash flow, and steady dividends. Still, that didn't stop the Dow's worst performers in 2015 from falling by 19%, 21%, and 30%, year to date. Should these big moves lower concern investors, or are they a blessing in disguise? Let's take a closer look.
Image source: Wal-Mart.
Wal-Mart : down 30% Often known for its exceptionally low volatility, the world's largest employer and retailer, Wal-Mart, is this year's biggest Dow drag. What's caused Wal-Mart to cave 30% on a year-to-date basis? It's actually a multiplicity of factors.
To begin with, Wal-Mart announced early this year that it would be boosting the minimum wage for roughly 500,000 of its part-time and full-time workers to $10 an hour, well above the federally mandated minimum wage. The move is a progressive one for Wal-Mart, which often finds itself in the crosshairs of criticism for its labor practices. However, the impact of wage increases has adversely affected the company's margins, causing Wal-Mart to reduce its outlook for the full year.
But it's not just wages. Wal-Mart has had to increase its spending on e-commerce to more effectively compete against low-cost online retailers such as Amazon.com, and it's had to decrease its in-store pricing to drive traffic. Added up, Wal-Mart is facing some hefty near-term margin pressure.
However, are these concerns temporary or more of a permanent problem for Wal-Mart? I'd argue it's a bit of both. Wal-Mart is designed to be a winner in the bricks-and-mortar setting, and it's unlikely to cede its dominance here. Wal-Mart's size allows it to negotiate substantial discounts which, in turn, afford it the ability to undercut smaller competitors' pricing.
On the flip side, Wal-Mart is going to face steep challenges from online competitors and sales channels beyond bricks-and-mortar. Substantial investments are likely going to be needed for some time to come in this arena, pressuring margins.
My synopsis: Wal-Mart remains a modestly attractive buy-and-hold candidate because of its size, cash flow, and brand appeal, but investors should lower their expected rate of return over the long run, given the expectation that online competitors will continue to eat into its margins.
Image source: American Express.
American Express : down 21% Lender and payment processing facilitator American Express has also had a rough year, and it likely has its relationship with Costco to blame.
In February, Costco and American Express announced that they would end their exclusive partnership in 2016. For 16 years, AmEx has been the only credit card accepted in Costco stores, and Costco represents about one out of every 10 transactions for AmEx. The news of this break didn't sit well with AmEx shareholders, who can probably expect a year or two of stagnant results as the company looks to find new ways to grow and boosts its marketing expenses to drum up more business.
But is this weakness in American Express' business temporary, or are there bigger concerns for the credit giant? I suspect AmEx's latest woes are temporary, but shareholders are going to need to exhibit patience amid what could be a multi-quarter storm.
One of the biggest advantages American Express has over other payment processing peers is that it acts as both a lender and processor. When the global economy is growing, this dual attack allows AmEx to pump up its profits at a faster rate than some its peers. Of course, the opposite is possible during a recession or stagnant growth environment where loan delinquencies can rise and hurt AmEx's bottom line.
Then again, AmEx also targets more affluent consumers. Mid-to-upper income consumers are less likely to be affected by an economic downturn, giving AmEx a potential buffer that could prevent a large rise in loan delinquencies.
My synopsis: American Express has done a good job generating cash flow and focusing on consumers that won't hurt its business much during an economic downturn. It's not exactly a screaming buy because of its subpar 1.2% yield, but I believe it could deliver solid returns for investors over the long run.
Image source: Caterpillar.
Caterpillar : down 19% Lastly, Caterpillar, the heavy-equipment manufacturer for the construction and mining industries, has been stuck in a downtrend for the better part of the year as weaker commodity prices continue to weigh on its near-term outlook.
Caterpillar's business is intricately tied to the success of global economies and the steady or rising price of commodities. Gold prices are sitting near a six-year low, copper prices are around $2 per pound, and coal prices remain under pressure -- and these are just some of the reasons Caterpillar is struggling. These low prices aren't enticing miners to expand existing mines or open new ones. Thus, Caterpillar's order backlog has taken a hit.
The big question is whether this is just a temporary trend for Caterpillar or something more concerning? In terms of backlog, Caterpillar ended the third quarter with $13.7 billion in orders, down $1.1 billion for the sequential second quarter, and there aren't any signs that commodity prices will be improving anytime soon. The company is restructuring and pulling levers where it can to cut costs to buoy its profits, but the expectation over the near term is for a continued drop in sales.
Over the long run, Caterpillar's size and industry diversity should come into play. The growing energy demands of the U.S., China, and other emerging-market countries should fuel the need for Caterpillar's products. The timing as to when we'll see a turn in Caterpillar's orders, though, remains a mystery to Wall Street and investors.
My synopsis: On paper, Caterpillar looks as if the sky is the limit over the long run, but it could be quite some time before commodities find a bottom. Caterpillar has witnessed a substantial decline in its backlog, and it'll soon have pulled most of its cost-cutting levers. For these reasons, if there is a Dow stock to consider passing on for the time being, I'd say Caterpillar fits the mold.
The article Should You Buy the 3 Worst-Performing Dow Stocks of 2015? originally appeared on Fool.com.
Sean Williamshas no material interest in any companies mentioned in this article. You can follow him on CAPS under the screen nameTMFUltraLong, track every pick he makes under the screen nameTrackUltraLong, and check him out on Twitter, where he goes by the handle@TMFUltraLong.The Motley Fool owns shares of and recommends Amazon.com and Costco Wholesale. It also recommends American Express. Try any of our Foolish newsletter services free for 30 days. We Fools may not all hold the same opinions, but we all believe that considering a diverse range of insights makes us better investors. The Motley Fool has a disclosure policy.
Copyright 1995 - 2015 The Motley Fool, LLC. All rights reserved. The Motley Fool has a disclosure policy.