Should You Buy Smith & Wesson Holding Corp and Sturm, Ruger & Company?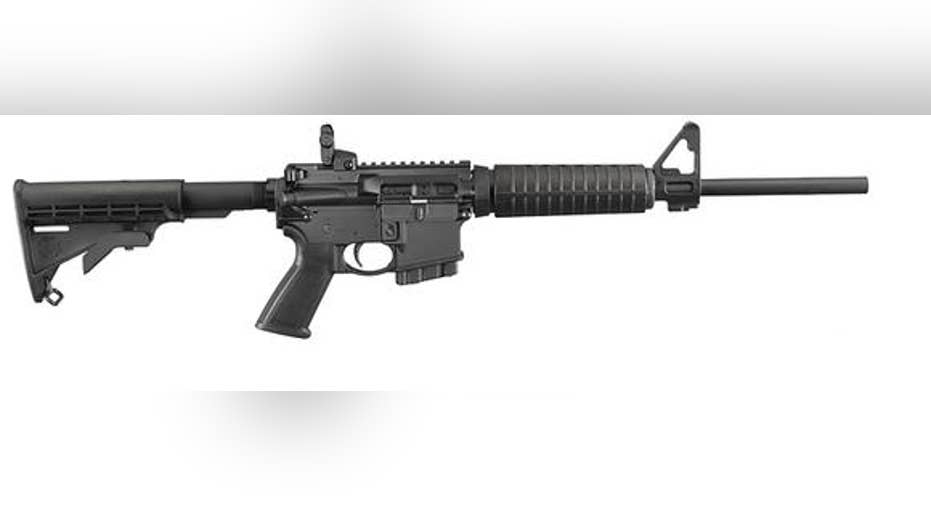 While mass shootings and gun violence dominate headlines across the country, it would be natural to believe that this is a difficult environment for top gun makers Smith & Wesson and Sturm, Ruger, & Company to operate in, but that is far from reality.
Shares of Smith & Wesson and Sturm Ruger have rallied over 150% and 70% year-to-date, respectively. That growth was supported by higher gun sales, which were triggered by concerns that tighter regulations could make it tougher for consumers to buy firearmsin the future.
Source: Pixabay
The White House has repeatedly tried to tighten gun control regulations but made little progress. Attempts to ban assault rifles at the federal level have failed, although several bans have been introduced on the state and local levels. The Obama Administration is now considering using an executive action to bypass Congress to expand background checks on gun sales. That pressure has further lifted gun sales -- during Black Friday this year, the number of gun background checks rose 5% annually to a single-day record of 185,345, according to the FBI.
While those facts indicate that gun sales will likely keep rising in the near term, is it logical to invest in either Smith & Wesson or Sturm Ruger after both stocks have already gained so much?
Understanding America's two big gun makersSmith & Wesson was founded back in 1852. While many people associate the brand with its classic six-shot revolvers, the company now sells a wide range of firearms, including rifles, shotguns, and pistols. Sturm Ruger was founded in 1949 and offers a similar variety of firearms.
Last quarter, Smith & Wesson revenue rose 32% annually to $143.2 million and beat estimates by $4.6 million. The gun maker attributed that growth to higher orders of its polymer pistols and bolt-action rifles. The company also reported double-digit sales growth at its new accessories division, which wasbolstered by its 2014 acquisition of hunting accessories maker Battenfield Technologies. Its non-GAAP net income surged 173% annually to $14.2 million, or $0.25 per share, exceeding estimates by five cents. On a GAAP basis, net income rose 145%.
Sturm Ruger's growth has not been quite as impressive. Last quarter, its revenue rose 23% annually to $120.9 million, which missed estimates by $1.1 million. Ruger's top-selling products during the first nine months of the year were its AR-556 modern sporting rifles and the LC9s pistol, which together accounted for over a fifth of its total firearm sales. Net income rose 76% to $12 million, or $0.62 per share, which missed estimates by eight cents. During the conference call, CEO Michael Fifer noted that the firearms market was "crowded with products in all the major calibers and all of the major frame sizes," which kept prices low and weighed down margins. Sturm Ruger's gross margin of 28% for the quarter is considerably lower than Smith & Wesson's gross margin of 39%.
Sturm Ruger's AR-556. Source: Sturm Ruger
Looking ahead, Smith & Wesson expects its full-year sales for fiscal 2016 (ending in April) to rise 13% to 15% annually, a major reversalfrom the 12% decline it logged last year. Ruger didn't issue any forward guidance, but BB&T Capital Markets analyst Brian Ruttenbur expects its revenue to fall 10% annually in fiscal 2015 (which ends in December), compared to a 21% decline in 2014.
Shareholder value and valuationsSturm Ruger is generating less impressive top and bottom line growth than Smith & Wesson, but it pays a decent forward annual dividend of 2.5%. Over the past 12 months, Sturm Ruger paid out 24% and 34% of its free cash flow in dividends and buybacks, respectively. Smith & Wesson doesn't have any plans to return capital to shareholders.
As for valuation, Smith & Wesson's trailing price-to-earnings of 23 times is considerably cheaper than Sturm Ruger's valuation at 38 times. Smith & Wesson's also trades at just 17 times forward earnings, which is also reasonable for a company that is expected to post 14% annual earnings growth over the next five years, and remains slightly lower than Sturm Ruger's forward P/E of 18.
The key takeawaysWith stronger sales and earnings growth, beefier margins, and a lower valuation, Smith & Wesson is clearly a better gun stock to own than Ruger at the moment. However, investors should note that both stocks surged back in 2013 due to similar market conditions after the Sandy Hook shooting, only to plunge throughout 2014 after sales hit a plateau and inventories began to overflow. The current rise in firearm sales might follow a similar path, so investors should beware of what may be just a short-term windfall for both companies.
The article Should You Buy Smith & Wesson Holding Corp and Sturm, Ruger & Company? originally appeared on Fool.com.
Leo Sun has no position in any stocks mentioned. The Motley Fool has no position in any of the stocks mentioned. Try any of our Foolish newsletter services free for 30 days. We Fools may not all hold the same opinions, but we all believe that considering a diverse range of insights makes us better investors. The Motley Fool has a disclosure policy.
Copyright 1995 - 2015 The Motley Fool, LLC. All rights reserved. The Motley Fool has a disclosure policy.