Should you add a loan to your shopping cart?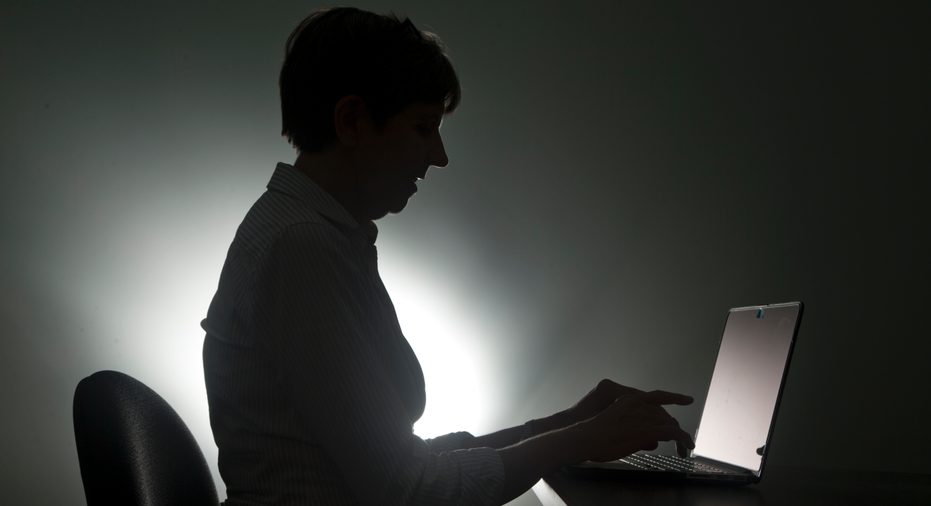 "Will that be cash, credit card or personal loan?"
The next time you shop online, you may be offered a new way to pay — a personal loan with fixed monthly payments. Instead of using cash or plastic at checkout, you would provide some personal information and get a loan in minutes.
Got your eye on a new living room set at Wayfair? Or maybe you're booking your honeymoon on Expedia. Increasingly, shoppers at these sites and others are encountering payment options from third-party lending companies like Affirm, Bread, Klarna and Acima Credit.
Currently, such "point-of-sale" loans appear mostly on websites for big-ticket purchases, like mattresses, furniture, electronics or musical instruments. But they're expanding into other retail areas — and loan providers plan to partner with brick-and-mortar stores.
Lyst, an online clothing store carrying brands such as Burberry, Marc Jacobs and J. Crew, offers loans through Klarna. And Walmart is considering checkout loans from Affirm for items above $200, according to a report by the Wall Street Journal.
The loans are enticing, with low monthly payments and a checkout process that's as quick as applying for a store credit card. But there are downsides, such as high interest rates for people new to credit and the temptation to overspend, says Byrke Sestok, a certified financial planner at New York-based Rightirement Wealth Partners.
CONVENIENCE AT A PRICE
Behind the scenes, technology startups introducing point-of-sale loans are trying to shake up the old concept of store financing. Targeting millennial shoppers in particular, these lenders tout fast loan applications, no hidden fees and credit approval for those who don't usually qualify.
The loans suit consumers who cannot get traditional credit or who like the simplicity of fixed monthly payments over the potential of accumulating credit card interest, says Philip Bruno, a partner at consulting firm McKinsey.
But access to credit comes at a price. While some retailers may offer zero-interest promotional rates, annual percentage rates from Affirm and Bread, for example, can be as high as 30%. A $345 handbag at Rebecca Minkoff will wind up costing you $385 if you pay for it with a 12-month loan from Affirm at an APR of 21% — the average rate for its borrowers, Affirm says.
Lenders use homegrown algorithms to check creditworthiness, paying less attention to traditional data such as your credit score and history. The companies declined to reveal their specific criteria, but applicants may be asked to let a lender review their checking account transactions, for example.
Not all shoppers get approved. Borrowers on the cusp of qualifying may get only a partial loan and have to pay some of the purchase price upfront.
HOW SHOPPING LOANS WORK
The process is similar to selecting a store credit card at checkout. The loan option might appear next to the purchase price or in your shopping cart. In the online experience, selecting the loan option will direct you to the lender's website or a smartphone app. You enter a few pieces of personal information — typically your name, date of birth and last four digits of your Social Security Number, or in some cases, just your phone number.
If you're approved, the lender displays multiple loans with varying interest rates, monthly payment amounts and terms. You pick a loan, sign the agreement and finish checking out. Just like using a store credit card, the whole process takes anywhere from a few seconds to a few minutes.
WHAT CONSUMERS SHOULD KNOW
Convenience aside, consumers need to know what they're getting into, says Carole Reynolds, senior attorney at the Federal Trade Commission. She recommends asking these questions before signing an agreement:
— What kind of financial product is it, and what are the terms? Many companies offer installment loans, which have fixed rates and payoff periods. Others offer leases, lines of credit or zero-percent financing for a limited time period. Each type comes with certain legal rights for consumers, Reynolds says.
— How does the loan impact your credit? Every time you apply for a loan, your credit information gets pulled, and the loan will appear on your credit report. However, some lenders will report your loan payments to a credit reporting agency, which could positively affect your credit score, Reynolds says.
— What's the return policy? In case you have a problem with the item, find out if the retailer or the lender will be handling it, says Reynolds. Also check for a procedure for disputes if you get charged incorrectly or have other issues.
This article was provided to The Associated Press by the personal finance website NerdWallet. Amrita Jayakumar is a writer at NerdWallet. Email: ajayakumar@nerdwallet.com. Twitter: @ajbombay.
RELATED LINKS:
How to get a personal loan
https://nerd.me/how-to-personal-loan
The FTC's online shopping tips
https://www.consumer.ftc.gov/articles/0020-shopping-online