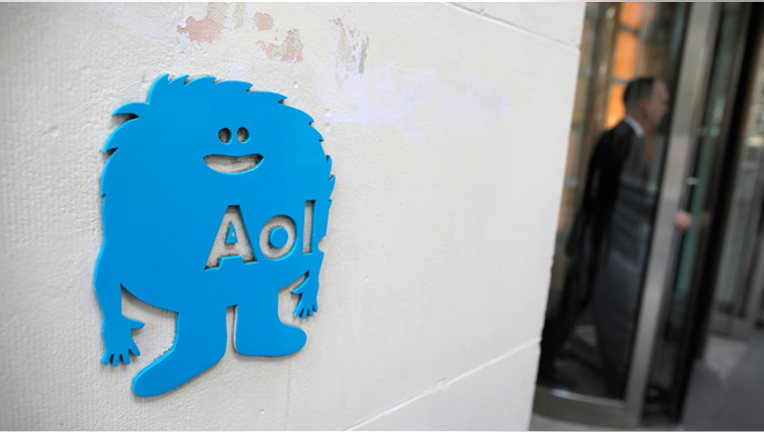 It's hard to remember a time when Yahoo (NASDAQ:YHOO) wasn't in trouble. Seven years ago the board replaced chief executive Terry Semel with co-founder Jerry Yang to reinvigorate the flailing web portal.
A lot of good that did. Four CEOs, two proxy battles and one new slate of board directors later, not much has changed.
Wait, I take that back. A lot has changed. Just nothing that matters. If Yahoo were a TV drama instead of an Internet company, its Nielsen ratings would be off the charts.
After famously foul-mouthed Carol Bartz crashed and burned, activist investor Dan Loeb ousted resume fibber Scott Thompson and brought in high-profile ex-Googler (NASDAQ:GOOGL) Marissa Mayer. Some were skeptical of all the glitz and glitter surrounding Mayer's pumped up PR image ... turns out we were right to be skeptics.
While Mayer's been very, very busy buying startups, hiring and firing execs, sprucing up Yahoo's many sites, cashing in on Yang's Alibaba (NYSE:BABA) investment (major irony there), pumping up employee perks, and sleeping through meetings with important advertisers, Yahoo's core display and search advertising businesses have flat-lined.
Enter a new hedge fund manager, Starboard Value's Jeff Smith. In a letter to Mayer and the board on Friday, Smith laid out a case for Yahoo to quit acquiring all those worthless companies, cut expenses across the board, monetize its stakes in Alibaba and Yahoo Japan in a tax-friendly way, and merge with fellow Internet also-ran AOL (NYSE:AOL).
It's that last one that has Wall Street all abuzz. Since I'm in no position to second-guess Smith's math, let's assume there are $1 billion synergies and major tax benefits to the tie-up. And I agree that Mayer's strategy of improving employee moral and acqui-hiring talent haven't amounted to zip.
That said, merging these two Internet flops would have no effect on the real problem: that the core businesses of both Yahoo and AOL have been slowly, steadily and inevitably fading into oblivion. In other words, the merger will just create a bigger flop.
In terms of global digital ad revenue, both companies are essentially irrelevant. Yahoo has a paltry 2.5% market share and AOL dropped below 1% years ago. And neither company even registers in the high-growth mobile ad market dominated by Google and Facebook with a combined share of 68%.
The idea that the combined entity will somehow boost advertising clout is ludicrous. At this point, advertisers couldn't care less. Neither company has a mobile strategy. And both company's efforts to improve content and user experience have failed to keep users engaged. There are simply no strategic synergies to a merger.
This isn't rocket science. And since none of the players in this soap opera are dummies, I have to believe they know this merger's a silly idea too. Clearly, Starboard is just trying to pressure Yahoo into returning the billions it makes liquidating its stake in the two Asian ventures back to shareholders -- and generate a tidy profit in the process.
I seriously doubt if Mayer is feeling the slightest bit of pressure. Almost the entire board was elected during her tenure. That means her strategy is also their strategy so a proxy fight would have zero chance of success.
More importantly, there's good reason to believe that Mayer has one trick left up her sleeve to turn the company around: getting Yahoo out from under its Microsoft Bing partnership and back into the search game.
Lest you forget it was Carol Bartz who did the unthinkable and, five years ago, turned Yahoo's best and maybe only significant growth engine -- search -- over to Microsoft (NASDAQ:MSFT). While it's a 10-year deal there are conditions that would allow Yahoo to opt-out in 2015 and that's right around the corner.
When you consider that, in the seven tumultuous years since Semel got the boot, Google's revenues quintupled and its profits quadrupled on the strength of a near monopoly in search advertising, Mayer would be foolish not to focus on a market reentry, perhaps targeted at the fast-growing mobile segment.
Assuming that is the plan -- as reports from earlier this year seemed to indicate -- and a smart plan it is, that means Mayer and the board have bigger fish to fry than this Starboard ploy. A merger with AOL is simply not in the cards and that's as it should be.