Should Realty Income Shareholders Be Worried About E-Commerce?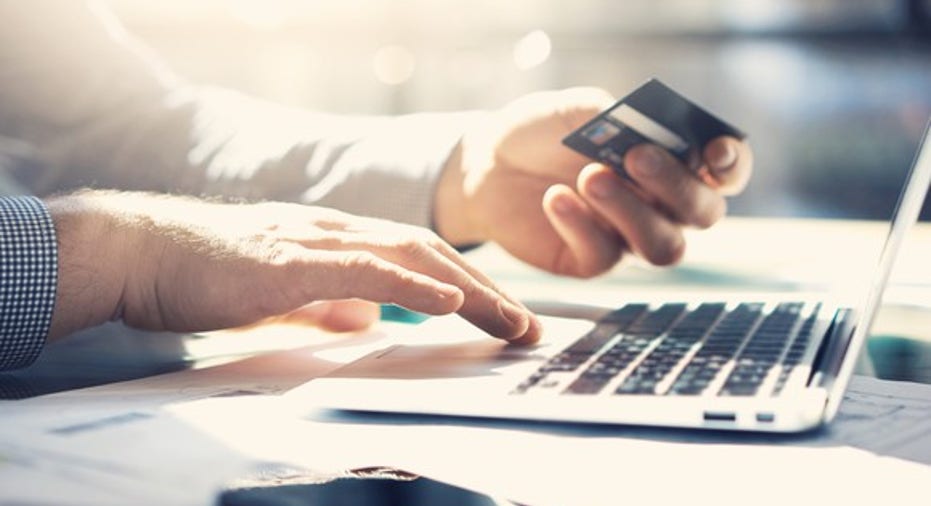 Many investors feel that anything related to brick-and-mortar retail is simply too risky of an investment, and that e-commerce will gradually eat away at the need for physical stores. To be fair, it's completely understandable why people feel this way in fact, on the day I'm writing this, Sears Holding publicly expressed its doubt that it can continue in business much longer.
However, many retail investors, particularly those who invest in retail real estate through Realty Income (NYSE: O), shouldn't be worried. Not only is the company's portfolio stuffed with defensive retail businesses, but e-commerce might not be as much of a threat to physical retail as you might think.
Despite the popular misconception, increased e-commerce activity isn't destroying brick-and-mortar retail. Image source: Getty Images.
Defensive types of retail properties
Realty Income primarily invests in freestanding, net lease retail properties, the majority of which have an inherent resistance to e-commerce competition. Consider the three categories that most of Realty Income's properties fall into.
1. Non-discretionary retail -- Examples include drug stores, convenience stores, and gas stations. Realty Income's top tenants include Walgreens, Circle K, and 7-Eleven. Sure, some people buy their prescriptions online, and many items sold in convenience stores can also be purchased at Amazon.com, and often at better prices. However, the point is that these stores sell these products to customers who need them quickly.
2. Low-price retail -- Think dollar stores and warehouse clubs, such as Dollar Tree and BJ's Wholesale Club. These businesses offer bargains that even the biggest online retailers generally can't beat.
3. Service-based retail -- There are some types of retail businesses that literally cannot be replicated by online competitors (at least not with today's technology). For example, fitness centers such as LA Fitness, movie theaters such as AMC Theatres, and Quick-service restaurants such as Taco Bell (Realty Income's first-ever tenant) provide in-person services, and are therefore immune to e-commerce.
Brick and mortar retail might not be an endangered species at all
According to research from Deloitte Consulting, the idea that e-commerce is "taking over the world" at the expense of brick-and-mortar retail may be a bit of an exaggeration. In fact, sales at brick-and-mortar retailers grew by 2.3% year-over-year during the most recent quarter. Sure, this pales in comparison with the 12% growth exhibited by online retail, but the point is that the sales volume is growing, not shrinking.
There are some industry experts who believe brick-and-mortar retail is going to evolve, not disappear. According to Reza Raji, CEO of Xenio Systems, a start-up developing smart technology for brick-and-mortar retailers, "Brick-and-mortar retail is not going away, it's simply in the process of reinventing itself." In other words, brick-and-mortar retailers are trying to get rid of their disadvantages when compared to online retailers, such as by providing a more engaging and efficient shopping experience. "E-commerce is a compliment to, not a replacement to brick-and-mortar retailers, who still have tremendous opportunity to create value for consumers."
The bottom line
E-commerce may be growing fast, but it still only represents less than 10% of all U.S. retail, and it doesn't appear that brick-and-mortar retail as a whole is shrinking as a result. Additionally, Realty Income's tenants are largely resistant to e-commerce competition by the nature of their businesses. In short, Realty Income investors need not worry about online competition leading to high vacancy rates anytime soon.
10 stocks we like better than Realty IncomeWhen investing geniuses David and Tom Gardner have a stock tip, it can pay to listen. After all, the newsletter they have run for over a decade, Motley Fool Stock Advisor, has tripled the market.*
David and Tom just revealed what they believe are the 10 best stocks for investors to buy right now... and Realty Income wasn't one of them! That's right -- they think these 10 stocks are even better buys.
Click here to learn about these picks!
*Stock Advisor returns as of February 6, 2017
Matthew Frankel owns shares of Realty Income. The Motley Fool has no position in any of the stocks mentioned. The Motley Fool has a disclosure policy.