Should Phillips 66 Sustain Its Dividend Increases?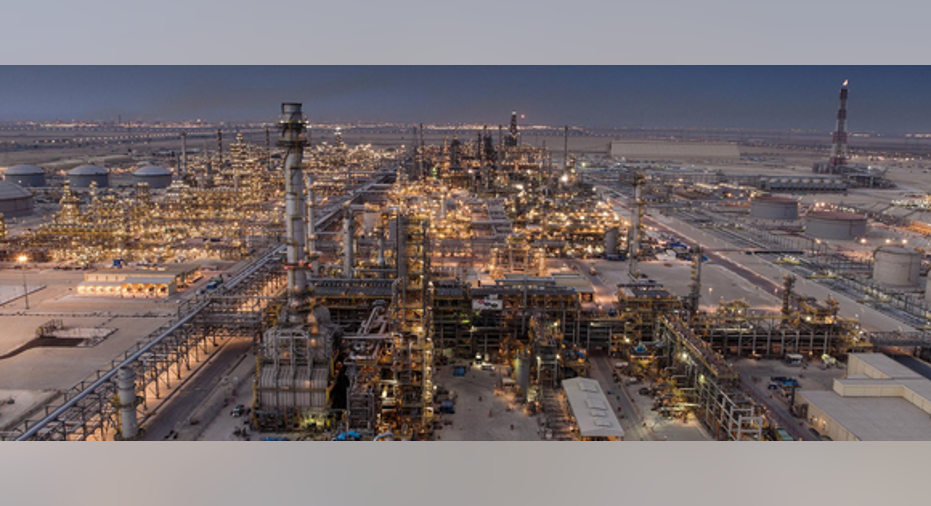 IMAGE SOURCE: Total SA investor presentation
As a long-term investor, I like to evaluate several aspects of a company, such as its valuation, its balance sheet, and its earnings potential. To identify a stock that garners my evaluation, though, there are two factors that I like to focus on. First, I like to see high dividend yields and increases that will allow me to slowly expand my equity. And second, I track what Warren Buffett buys.
With those two guiding principles in my mind, Phillips 66 qualifies as a great target for further analysis and consideration. Specifically, I want to know if the company's dividend increases are both sustainable and financially sound. After a closer look, here's why I have decided Phillips 66 is in good shape to offer a dividend and potentially increase it in the future.
More dividend increases
In early May, Phillips 66 announced a 12.5% increase to its dividend. This marked the sixth dividend increase since 2012, when ConocoPhillips spun off its refining and midstream unit to create the company. In total, it has now returned $11.8 billion to investors via dividend increases and share repurchases.Even with that trend of dividend increases, though, it still came as a surprise that the company announced the latest increase so shortly after announcing subpar first-quarter results.
For example, its refining business, which had been rock solid throughout the oil-price crash, brought in $86 million in adjusted earnings, a precipitous drop from its 2015 fourth-quarter adjusted earnings of $386 million. The fall in earnings was primarily due to lower-than-expected market crack spreads, which are the profit margins from refining crude oil into petroleum products. In addition to the lower crack spreads, Phillips 66 lost 7% of its market capture, dropping from 74% in the fourth quarter to 67% in the first quarter.
The decreased earnings aren't limited to its refining business. Phillips 66's midstream, chemicals, and marketing and specialties businesses all saw lower earnings from a quarter earlier. Combined, all of its segments posted a near 50% decrease in earnings from the 2015 fourth quarter
This short-term drop, though, hasn't stopped Buffett from expanding his position in the company to nearly 15%. On top of that, a director at Phillips 66, William Loomis, and five other executives purchased additional shares, taking advantage of the company's growth potential and relatively cheap valuation.
Diversified portfolio
One reason Buffett and the executives of Phillips 66 feel good about the company's future is its diversified portfolio. In fact, this is a key aspect driving the confidence to maintain dividend increases. Greg Garland, chairman and CEO of Phillips 66, recently stated: "The increase in the dividend reflects our board's confidence in the company's strategy and the cash flow resilience of our diversified portfolio. We are committed to maintaining a growing, affordable, and competitive dividend."
The diversified portfolio comprises refining, midstream, chemicals, and marketing and specialties businesses. For example, while its refining sector operates 16 refineries in the United States and has generated an average of $2 billion in free cash flow the past three years, it also owns a 50% share of Chevron Phillips Chemical Company LLC and an impressive array of pipelines, with several projects coming online in the second half of 2016.
And that is an important takeaway: While Phillips 66 is returning capital to investors, it is also making equally impressive investments in future growth. In the first quarter of 2016, it distributed $687 million to investors, but it also invested $750 million in its business.
With solid investments, $1.7 billion in cash on hand, a $5 billion revolving credit facility, and an adjusted debt-to-capital ratio of 21%, Phillips 66 seems well positioned to maintain its dividend.
Foolish bottom line
We question a legendary investor like Warren Buffett at our peril. When we dig a little deeper into the companies he selects, we often find sound financials with good potential for long-term growth. That is exactly what Phillips 66 is proving to be. With a highly valuable diversified portfolio and a strong balance sheet, Phillips 66 made a prudent decision to reward its investors and will probably do so again in the future.
The article Should Phillips 66 Sustain Its Dividend Increases? originally appeared on Fool.com.
David Lettis has no position in any stocks mentioned. The Motley Fool has no position in any of the stocks mentioned. Try any of our Foolish newsletter services free for 30 days. We Fools may not all hold the same opinions, but we all believe that considering a diverse range of insights makes us better investors. The Motley Fool has a disclosure policy.
Copyright 1995 - 2016 The Motley Fool, LLC. All rights reserved. The Motley Fool has a disclosure policy.