Should Netflix, Inc. Let You Download "Orange Is the New Black"?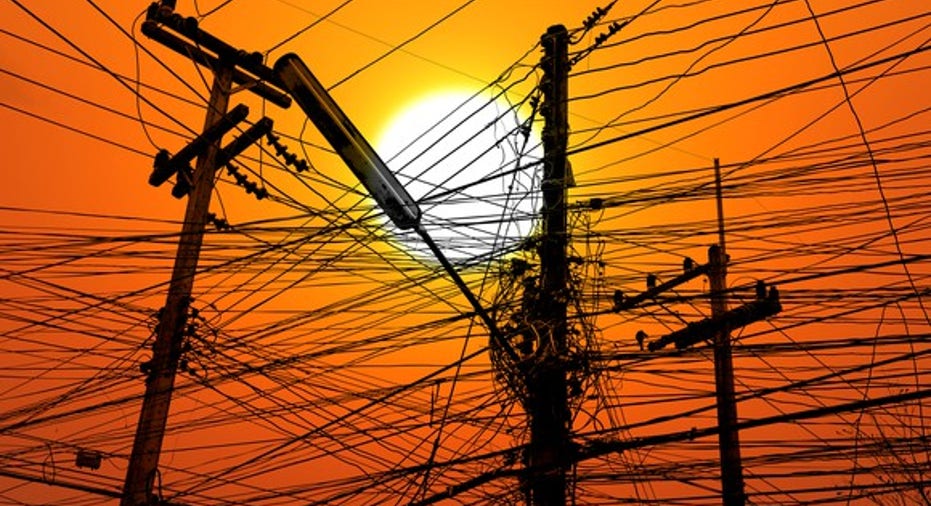 Image source: Netflix.
A year ago, Netflix CEO Reed Hastings was firmly against allowing his customers to download shows for later viewing. Today, rumor has it that the company is planning to launch that exact feature very soon. According to a recent Light Reading article, the downloading option should launch by the end of 2016.
Should Hastings change his mind about downloading -- or is Netflix better off sticking to its pure streaming model instead?
Let's have a look at the pros and cons.
The big idea
The difference between downloading and streaming may seem subtle. Here's how it works.
Downloading is the simpler solution. Your set-top box, mobile device, or computer sends out a request to the content provider, asking for the movie or episode you want to watch. The device then downloads the entire thing at once. With some clever engineering, you might be able to start watching before the download is complete. Either way, the file will then be stored locally and there's no need to go back to the network when you're skipping around between your favorite scenes.
When you're streaming a video, your favorite video-viewing device sets up a connection to Netflix's content libraries and sucks down data as needed. If you pause the show, the data flow stops until you start watching again. Fast-forward to the car chase, and your device will simply not access the video data in between. Rewinding the coronation scene with a glass of chardonnay and a box of tissues at hand? You'll be reading the same data from the network five times over -- maybe six, if there's enough wine.
Downloading doesn't require a constant network connection. Streaming services absolutely need an active network as long as you're watching.
Those are the basics. I'll cover a couple of finer wrinkles as we go.
Why download?
The downloading method has its perks.
For one, many mobile data plans come with monthly caps. Once you go through that allotment, you'll either start paying exorbitant fees for additional data or simply run out of mobile networking. Under these circumstances, it makes sense to download the entire video file while you're connected to a cap-free Wi-Fi network. Once that's done, you can enjoy 127 Hours while stuck under a rock in the canyons of Utah. No network connection required!
And that's another upside. If your data plan is notoriously unreliable, or you plan to boldly go where no radio signal has gone before, downloading content before going out there might be your only option.
Amazon.com already offers a download option, albeit a limited one. Amazon Prime Video downloads only work with certain mobile devices, and even then the company must have reached an agreement with the relevant content producer. And you don't get to keep that downloaded file forever. Amazon's download licenses come with time limits (which vary from one video to the next), and you can only store a certain number of titles at any given time. Grabbing the next episode of Mozart in the Jungle for your Kindle Fire tablet may have to wait until the kids drop a couple of Wishenpoof shows from their iPads.
As curtailed as Amazon's video download system is, critics and vocal users often cite it when asking Netflix to launch a similar tool. If nothing else, the reasoning goes, downloads could make Netflix much more usable in markets where mobile networks just can't carry the load of a high-def video stream. That argument rings louder now that Netflix is available in pretty much every nation around the globe.
Finally, Hastings has in fact changed his anti-download attitude recently. Two months ago, in the first-quarter earnings call, the CEO opened the door to a download plan.
"We should keep an open mind on this," Hastings said. "We've been so focused on click and watch and the beauty and simplicity of streaming. But as we expand around the world where we see an uneven set of networks, it's something we should keep an open mind about."
Image source: Getty Images.
Why don't we have Netflix downloads already, then?
So downloads are technically simpler and come with a bunch of user-friendly benefits. How come the service hasn't been running that way from day one?
First, streaming done right offers a cleaner user experience. With downloads, you have to plan ahead and get your ducks in a row. Hard drives and other storage spaces will eventually fill up, leading to either automatic or manual cleanup actions. It's kind of messy. In a streaming service, you click to play and that's it. As long as you have a solid network connection, there's nothing else to worry about.
Streaming also gives Netflix more fine-grained control of the data stream, along with more detailed usage data. The company is always digging deeper into a treasure trove of streaming actions, and baking that information into everything else. Every click on pause, rewind, stop, or fast forward goes into this data bank. The results will change your personal "watch next" recommendations, steer Netflix toward the next big-ticket content contract, and shape the service in a myriad different ways. There's less information to glean from a simple download count.
And of course, content producers love the tighter copyright restrictions offered in a streaming model. Without Netflix's hand-built streaming tools, it's nearly impossible to decrypt and reassemble the streaming data snippets into a watchable video. For downloaded video files, even the strongest encryption package can be cracked. The increasingly strict geographic viewing restrictions that are imposed by Netflix's content providers don't seem to matter when you can just download a movie uniquely available in the U.S., only to drive across the border and watch in in Cancun. You may have noticed that Netflix has tiered its streaming plans, limiting customers to two concurrent streams on the most popular plan with options to pay extra for five concurrent views in higher quality or pay less for a single stream in standard definition. It's unclear how effective that strategy would be when downloads are thrown into the mix.
No, Netflix hasn't been dragging its feet on the download idea out of spite. Anything that makes the Netflix experience less intuitive and obvious is bad for the brand. Then you have the technical wrinkles detailed above. If Reed Hastings really is heading down this road, you can bet that the company is in furious negotiations with all of its content providers to hammer out the appropriate licenses -- which probably will add to the cost of each license, too.
I guess it's happening, or Hastings wouldn't have left the door open for further speculation. I'm not convinced that the download option will be used a whole lot by customers with reliable networks on the go, and the tool might eventually be removed from markets of that type -- including the U.S.. It's more likely to live on in network-challenged places like East Timor or darkest Peru. Netflix is sure to figure out very quickly which markets make sense for this tool, and cut licensing costs via equally swift withdrawals from the places where it doesn't help.
The article Should Netflix, Inc. Let You Download "Orange Is the New Black"? originally appeared on Fool.com.
Anders Bylund owns shares of Netflix. The Motley Fool owns shares of and recommends Amazon.com and Netflix. Try any of our Foolish newsletter services free for 30 days. We Fools may not all hold the same opinions, but we all believe that considering a diverse range of insights makes us better investors. The Motley Fool has a disclosure policy.
Copyright 1995 - 2016 The Motley Fool, LLC. All rights reserved. The Motley Fool has a disclosure policy.