Should Investors Bet on Gilead Sciences Version 3.0?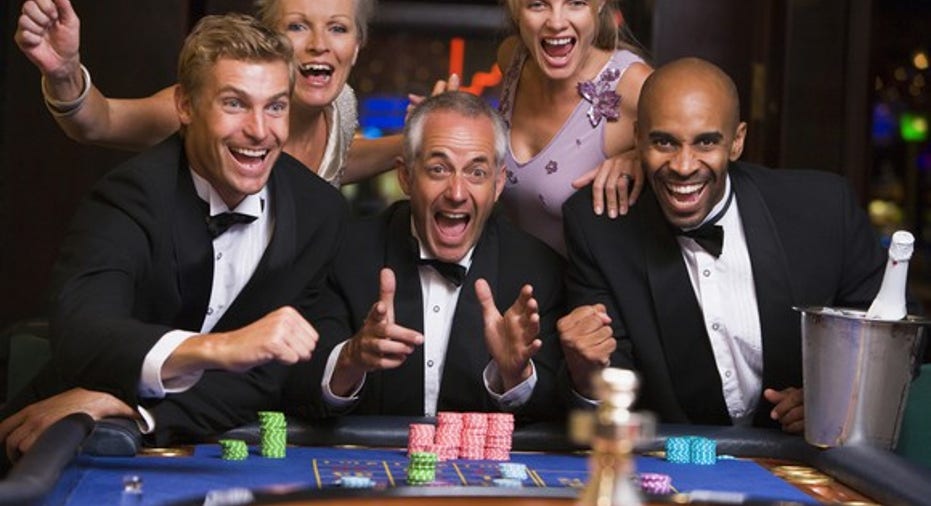 Intercept Pharmaceuticals (NASDAQ: ICPT) CEOMark Pruzanski presented late Wednesday at the J.P. Morgan Healthcare Conference. Pruzanski obviously focused on Intercept's achievements and plans. As I listened to him, though, I couldn't help but think that he could be giving kind of a sneak peek into the next "version" of Gilead Sciences (NASDAQ: GILD). What might "Gilead 3.0" look like -- and should investors place their bets on the coming upgrade for the biotech?
Image source: Getty Images.
Versions of Gilead Sciences
Why do I refer to the next chapter in Gilead's history as version 3.0? Gilead initially rose to fame and fortune on the back of its HIV drugs. For years, when you thought about Gilead, you thought about HIV. That was Gilead version 1.0.
Then along came Sovaldi. The hepatitis C virus (HCV) drug transformed Gilead. All of a sudden, the big biotech's hugely successful HIV franchise was nearly an afterthought. Every discussion about Gilead centered on Sovaldi. Gilead had upgraded to version 2.0.
After Sovaldi, Gilead enjoyed more success with its follow-up HCV drug, Harvoni. However, just as software companies use decimal points to indicate lesser upgrades, the launch of Harvoni probably bumped Gilead up to version 2.1 but not to version 3.0.
So what will version 3.0 of Gilead look like? I think Intercept's Mark Pruzanski gave a few clues in his J.P. Morgan presentation.
One of the last blockbuster blue oceans
Pruzanski devoted significant attention to Intercept's progress in developing a treatment for nonalcoholic steatohepatitis (NASH). He prefaced his remarks about NASH by saying that it was one of the last remaining blockbuster indications with no approved therapies.
There was a popular business book several years ago titled Blue Ocean Strategy. The premise of this book was that companies could often be most successful by focusing on "blue oceans" -- untapped new markets with a huge potential for growth.
When Gilead launched its first drug, HIV was a blue ocean. The same was true when the biotech rolled out Sovaldi for the HCV market. Intercept is now looking at NASH as a blue ocean. And those are waters that Gilead intends to sail in the near future also.
Pruzanski provided some eye-opening information about NASH in his presentation. NASH is already the second-highest cause of liver transplants. By 2020, the disease is projected to be the top cause of liver transplants. Why? In large part because lifestyle and diet changes are resulting in increasing obesity across the world. Individuals who are obese are more likely to develop NASH.
Estimates for how big the NASH market might be vary. However, a range of $35 billion to $40 billion by 2025 seems quite possible.
Potential preview of things to come
Two smaller biotechs are at the head of the pack in developing potential NASH treatments. One is French company Genfit. The other is Intercept.
Pruzanski said that Intercept plans to report results from a phase 2 study evaluating obeticholic acid (OCA) in treating NASH in 2017. The company also expects to complete interim cohort enrollment in a late-stage study of the drug in the first half of the year.
There's probably a good chance that OCA could reach the market for treating NASH in 2019, around the same time that Genfit hopes to launch its NASH candidate elafibranor.Intercept already won regulatory approval forOCA in treatingprimary biliary cholangitis (PBC). PBC, like NASH, is a progressive nonalcoholic fatty liver disease.
So why might Intercept be a preview of where Gilead is headed? OCA is a farnesoid X receptor(FXR) agonist. If OCA succeeds in NASH, it should bode well for Gilead's GS-9674 -- which is also an FXR agonist.
However, GS-9674 is only in phase 2 testing, while OCA is in phase 3. Gilead's mid-stage study isn't scheduled to wrap up until early 2018. The big biotech will likely be a couple of years or so behind Intercept and Genfit with a potential commercial launch.
Gilead Sciences 3.0
I think the next major "upgrade" for Gilead could be in the NASH indication. Gilead doesn't just have an FXR agonist in its pipeline. The company also has an ASK1 inhibitor and an ACC inhibitor, both of which are in phase 2 studies. Gilead is already testing combination regimens of GS-9674 with ASK1 inhibitorselonsertib.
Should investors place their bets on Gilead Sciences 3.0? Assuming Gilead reaches the market not too far after its smaller rivals, my view is that the big biotech will immediately become a major force in the NASH indication. The market will certainly be sizable enough to support multiple players.
It's possible, though, that Gilead will make a big acquisition that enables it to upgrade to "version 3.0" sooner rather than later. That acquisition could be in the NASH indication or (more likely) in the oncology space. Either way, I wouldn't bet against Gilead emerging as a leader outside of the HIV and HCV markets. I'm looking forward to the biotech's next upgrade.
10 stocks we like better than Gilead Sciences When investing geniuses David and Tom Gardner have a stock tip, it can pay to listen. After all, the newsletter they have run for over a decade, Motley Fool Stock Advisor, has tripled the market.*
David and Tom just revealed what they believe are the 10 best stocks for investors to buy right now... and Gilead Sciences wasn't one of them! That's right -- they think these 10 stocks are even better buys.
Click here to learn about these picks!
*Stock Advisor returns as of January 4, 2017
Keith Speights owns shares of Gilead Sciences. The Motley Fool owns shares of and recommends Gilead Sciences. The Motley Fool has a disclosure policy.