Shoppers snag Black Friday deals amid sparse mall crowds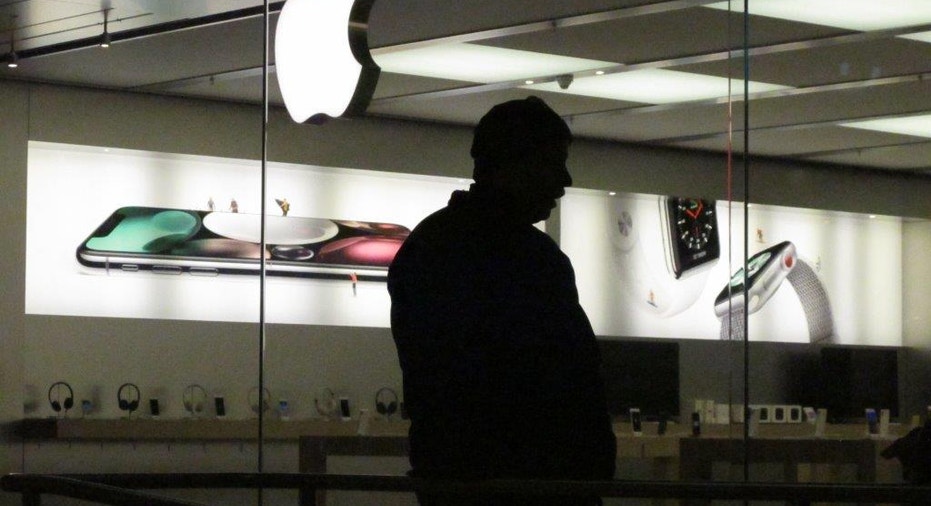 Shoppers found a little more room to navigate Black Friday deals as online shopping led to thinner crowds at a mall in downtown Anchorage.
Paul Kain, 54, a National Forest Service officer from Seward, made the annual trek to Anchorage with his wife to celebrate Thanksgiving. He also got a little shopping done on the holiday, snagging a GoPro camera for his son that was $80 off the retail price.
Kain was trying to get a coveted iPhone X at the Apple store, something he could not buy online from his town about 120 miles south of Anchorage because the company doesn't deliver to P.O. boxes like his, he said. Compared with Friday's relatively sparse crowd, a lot more people were out shopping on Thanksgiving, he said.
"Everything starts yesterday," Kain said Friday while waiting for the store to open.
While brick-and-mortar stores may not appreciate online shopping, it's a common practice for Kain and others who live far from an urban center. He looks for deals online all the time, not just during the Thanksgiving blitz.
The draw of the mall was strong for DeEtte Burnett, who was visiting Anchorage with family and friends from Fairbanks, 360 miles to the north.
Burnett, her daughter and her daughter's friend juggled multiple shopping bags inside a Nordstrom department store. They were in town as usual for the holiday so Burnett's son could participate in hockey tournaments.
But also they wanted to get in some Black Friday shopping, hitting the mall early to look for leggings, pajamas and other clothes. They were getting into the retail spirit more than last year, when they hit just one store.
"This year, the girls decided to do it a little more hard-core," Burnett said.
Burnett has already done some online shopping, getting good deals on nutritional products. As for the thinner crowds at the mall, it's a welcome change as far as she's concerned.
"Way better," she said.
"It doesn't take as long," added 14-year-old McKinley Burnett.
___
Follow Rachel D'Oro at https://twitter.com/rdoro .