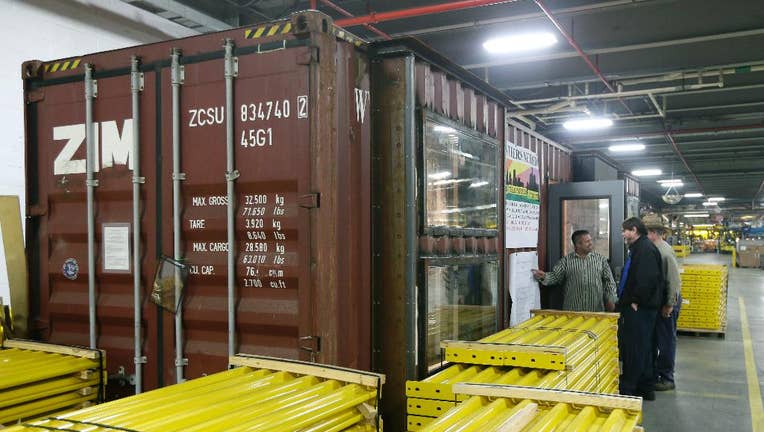 An unusual home taking shape inside General Motors' Detroit-Hamtramck Assembly plant is intended to be part of a movement to rebuild Detroit's economy and deteriorating housing stock.
Skilled-trades workers from the factory that makes the electric Chevrolet Volt perform framing, electrical and plumbing work. Meanwhile, a nonprofit urban farming group is preparing property nearby that by spring should welcome what's believed to be the city's first occupied shipping container homestead.
The 40-foot-long container will be secured on a foundation that once supported a blighted home in the North End neighborhood. It will be home base for caretakers of a neighborhood farm and agricultural research.
Both GM and the Michigan Urban Farming Initiative hope it's a model to lure and keep residents as Detroit removes blight and recovers from bankruptcy.