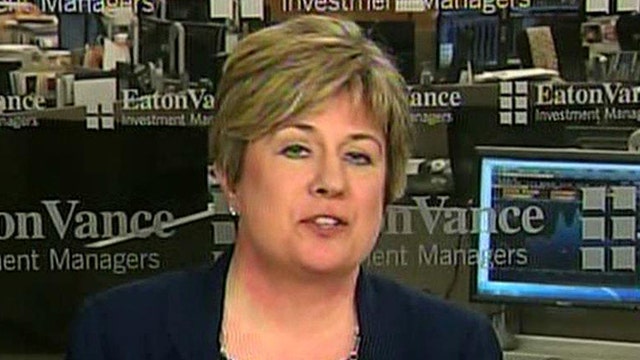 An uptick in the performance of investment-grade corporate bonds relative to high-yield, or "junk", bonds may be signaling a shift in investors' risk appetite -- and near-term selling for stocks.
Since mid-November, the iShares Investment Grade Corporate Bond ETF (NYSE:LQD) has lagged the SPDR Barclays Capital High Yield Bond ETF (NYSE:JNK), as investors hungry for yield traded safety for risk.
"There's been a rally in risk assets that started last year and strengthened in 2013," said Stephen Wood, chief market strategist for Seattle-based Russell Investments. Coupled with the dramatic inflows into equity funds this year suggests a shift in investors' sentiment, Wood added.
But a slight uptick suggests the trend may reverse, and investors will have to decide if the return of their capital is more important than the return on their capital.
Comparing investment grade bonds relative to junk bonds with the S&P 500 index reveals an interesting pattern. In March and September of last year when the outperformance of junk bonds relative to high-yield bonds started to shift -- a signal that investors were growing more averse to risk -- the S&P 500 soon retreated.
With a similar situation now in the works, is a pullback in stocks ahead?
"After quite a rally in risk assets, it could be time for a pullback," said Kathleen Gaffney, Boston-based Eaton Vance Vice President and co-director of Investment-Grade Fixed Income. If so, Gaffney views it as a buying opportunity for equities.
"If there is more risk aversion, high-yield assets could be at risk for a more significant move down due to lack of liquidity and impact of ETFs," she said.
A momentum break would "suggest lenders are less willing to lend, liquidity is starting to dry up a little bit and investors are retrenching some on the risk front," said Jack Ablin, the Chicago-based Chief Investment Officer for BMO Harris Private Bank. "It could make life a little more difficult for risk taking, for equities and the like," Ablin said.