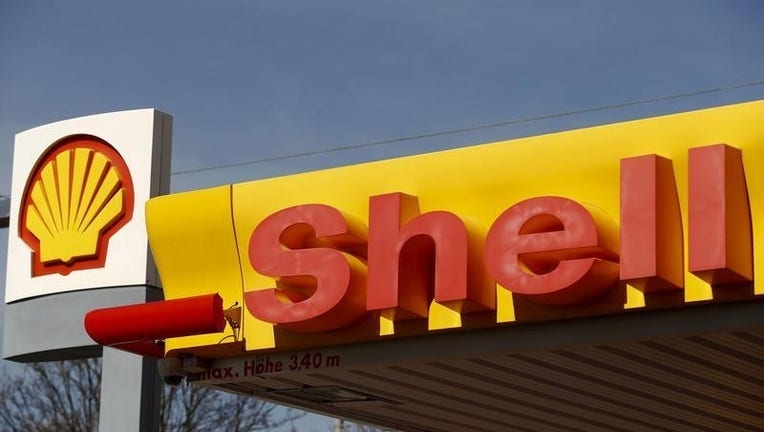 Royal Dutch Shell's profits were lower than forecast in the last quarter of 2016 due to an unexpected charge relating to foreign exchange moves, but it was still ahead of its larger U.S. rival Exxon Mobil.
Shell's full year production rose by nearly a quarter from a year earlier to 3.668 million barrels of oil equivalent, reflecting the integration of BG Group's operations following its acquisition in February last year.
The Anglo-Dutch company's 2016 capital spending total of $26.9 billion was lower than expected and it stuck to plans to reduce its capital spending further in 2017 to around $25 billion. This is at the lower end of the $25-$30 billion range set to run until 2020.
Shell booked a $763 million impairment charge in its integrated gas business, primarily due to the effect of a weakening Australian dollar on a deferred tax position. The impairment was partly offset by gains in the refining business, which brought the charge down to $500 million.
Shell's earnings remained ahead of rival Exxon Mobil , which on Tuesday reported fourth-quarter earnings of $1.68 billion, down from $2.78 billion the previous year. Unlike Shell, Exxon increased its annual capital expenditure budget by around $2.7 billion.
Shell's debt to equity ratio fell to 28 percent, down from a high of 29.2 percent in the third quarter due to the cost of its acquisition of BG.
The decline in debt was due to around $3 billion of asset sales completed throughout the quarter, including stakes in refineries in Malaysia and Japan, fields in the Gulf of Mexico and Canadian shale.
Shell said its reserve replacement ratio was 208 percent in 2016, meaning it more than doubled its reserves following the BG acquisition. That compares with a ratio of minus 20 percent in 2015.
Shell's cost of supplies excluding identified items, its preferred way of measuring profit, was $1.8 billion in the fourth quarter, against analyst expectations of $2.8 billion.
(Reporting by Karolin Schaps and Ron Bousso; Editing by David Goodman and Alexander Smith)