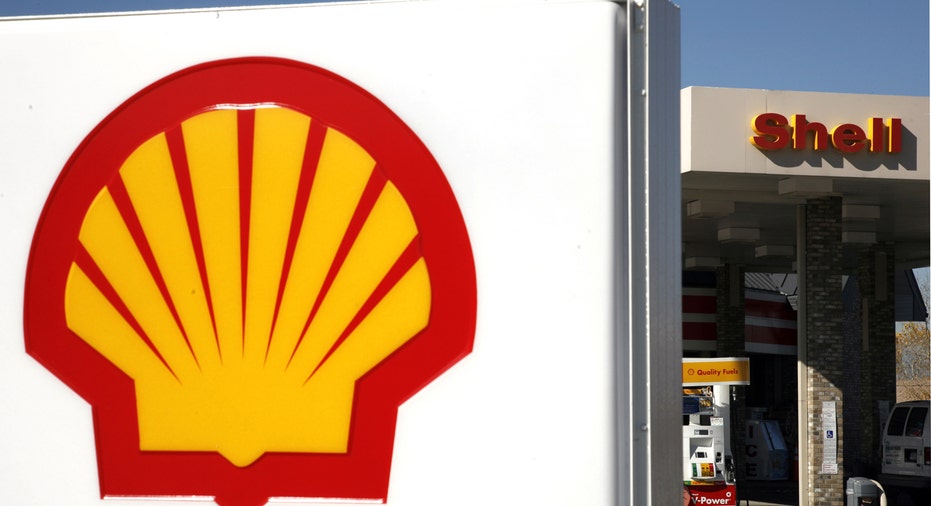 Royal Dutch Shell PLC on Monday completed its roughly $50 billion acquisition of BG Group PLC, giving the Ango-Dutch oil company a dominant footprint offshore Brazil--one of the most prized oil plays in the world, but one that presents a number of challenges for foreign oil players.
It is the culmination of nearly a year of painstaking deal-making that sent Shell executives flying around the world to convince investors of the viability of the acquisition amid a persistent slump in oil prices.
On Monday, speaking from Brazil, Shell Chief Executive Ben van Beurden said it was a "momentous day" and that the combined company will be "more attractive for shareholders," "more resilient" to fluctuating oil prices and "more predictable" for investors.
The prize for Mr. van Beurden is significant. The acquisition of UK-based BG will bolster Shell's already significant position in the fast-growing liquefied natural gas market and turn it into the largest foreign oil company in Brazil. That Mr. van Beurden chose Brazil as the location in which to make to his first remarks at the helm of the combined company highlights the importance of the country's oil and gas market.
Brazil is a "top three" country for Shell, Mr. van Beurden said, and in terms of oil exploration and production Brazil will be "the most valuable country in our portfolio," adding that Brazil "will remain a key destination country for us for investment dollars for at least a decade."
Shell already has numerous investments in Brazil and its roots in the country go back over a century, but the company must confront a host of new challenges here, and is betting that a Brazilian oil sector fresh off a massive corruption scandal and a turbulent political scene is worth the trouble.
Shell's main partner in Brazil is state-run oil company Petróleo Brasileiro SA, or Petrobras, which is the world's most-indebted oil company and which is still dealing with the fallout from a massive corruption scandal in which several senior executives were arrested.
Petrobras by law controls the majority of the country's prized pre-salt oil reserves, trapped deep under thick layers of rock and salt beneath the waters offshore Brazil and which are a kind of El Dorado within the oil industry. According to the U.S. Energy Information Administration, Brazil holds 15 billion barrels of proved oil reserves, second only to Venezuela in South America.
Though the assets Shell is acquiring in Brazil are world class oil fields that can be profitable even at relatively low crude prices, the scandal buffeting Petrobras and the political climate in Brazil creates numerous challenges.
"There are multiple risks," said Jefferies analyst Jason Gammel, noting the impact of the continuing scandal on Petrobras, recent government proposals to substantially increase taxes on oil and gas production, and Petrobras' massive debt load.
"Petrobras' ability to finance itself is certainly a risk," Mr. Gammel said.
After the discovery of the pre-salt reserves, Brazilian President Dilma Rousseff made a number of changes to the oil industry in an attempt to give Petrobras a competitive advantage and to tap into oil revenue for social programs. A new law required Petrobras to hold at least a 30% stake and be the sole operator of the pre-salt fields. Foreign companies were required to use more local materials and companies for projects, which drove up costs. Oil field auctions became less predictable. That soured the outlook in Brazil for several oil companies, some of which left the country.
But Shell's substantial investments here, and now its purchase of BG, mean that is must stick it out.
On Monday Mr. van Beurden said that while he hasn't met with Ms. Rousseff since the BG deal was announced to advocate for change, it "would make sense" for Brazil to ease the pre-salt field restrictions, and that if the government did so Shell would be "ready to step up and play a role" in investment and development of the fields.
He added that Shell isn't exposed to the corruption scandal involving Petrobras, and that the company factored in any potential slow-down in the country's oil industry due the scandal before the BG acquisition.
BG was an early mover in Brazil, investing in exploration in the oil-rich Santos basin when it was still viewed as unproven frontier province. It was rewarded with a series of blockbuster discoveries thought to contain billions of barrels of oil. Last year, its high margin oil production in the country rose to record levels.
It is a boost Shell sorely needs. The company's reserves dropped 20% last year as low oil prices erased 1.4 billion barrels from the volume of oil and gas it expects to develop. The BG acquisition will help dampen the impact of that, boosting Shell's production by around 20% and increasing its reserves 25%.