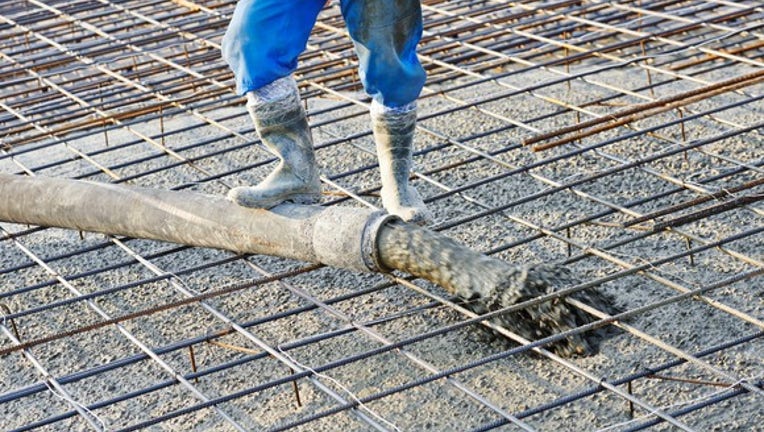 What happened
Shares of U.S. Concrete (NASDAQ: USCR), which serves major construction markets in the U.S. through ready-mixed concrete and aggregate products, are jumping 15% as of 10:00 a.m. EDT after the company delivered a much better-than-expected first-quarter result.
So what
Starting from the top, U.S. Concrete's consolidated revenue jumped 22.1% to $299.1 million, compared to the prior year, which was higher than analysts' estimates calling for $278 million. That top-line beat was driven largely by its ready-mixed concrete business, which posted a 23% increase to $275.5 million, with the rest of revenue generated by its aggregate products.
But it was the bottom line that was more impressive, with a net income per share of $0.42, compared to a net loss per share of $0.68 during the prior year. Adjusted net income per share checked in at $0.55 per share, which was far ahead of last year's $0.31-per-share result and higher than analyst estimates of a modest $0.13, according to Thomson Reuters.
Image source: Getty Images.
"Our extremely strong first quarter results demonstrate that we continue to capitalize on the strong demand trends and our leadership positions that we have created in our major metropolitan markets," said President and CEO William J. Sandbrook in a press release.
Now what
U.S. Concrete has come a long way since filing for bankruptcy in 2010. It's since shed much of its low-margin businesses and has positioned itself as a leader in strong metropolitan areas such as New York, the San Francisco Bay Area, Washington, D.C., and Dallas/Fort Worth. It's already a much-improved company since the recession and it appears well positioned to drive its top and bottom lines through recent acquisitions as it generates cost synergies, as well as tailwinds from potential U.S. infrastructure spending. Don't be surprised if there are more strong quarters for U.S. Concrete going forward.
10 stocks we like better than US ConcreteWhen investing geniuses David and Tom Gardner have a stock tip, it can pay to listen. After all, the newsletter they have run for over a decade, Motley Fool Stock Advisor, has tripled the market.*
David and Tom just revealed what they believe are the 10 best stocks for investors to buy right now... and US Concrete wasn't one of them! That's right -- they think these 10 stocks are even better buys.
Click here to learn about these picks!
*Stock Advisor returns as of May 1, 2017
Daniel Miller has no position in any stocks mentioned. The Motley Fool has no position in any of the stocks mentioned. The Motley Fool has a disclosure policy.