Shares of Truecar Drive 10% Higher, but Challenges Remain Throughout 2016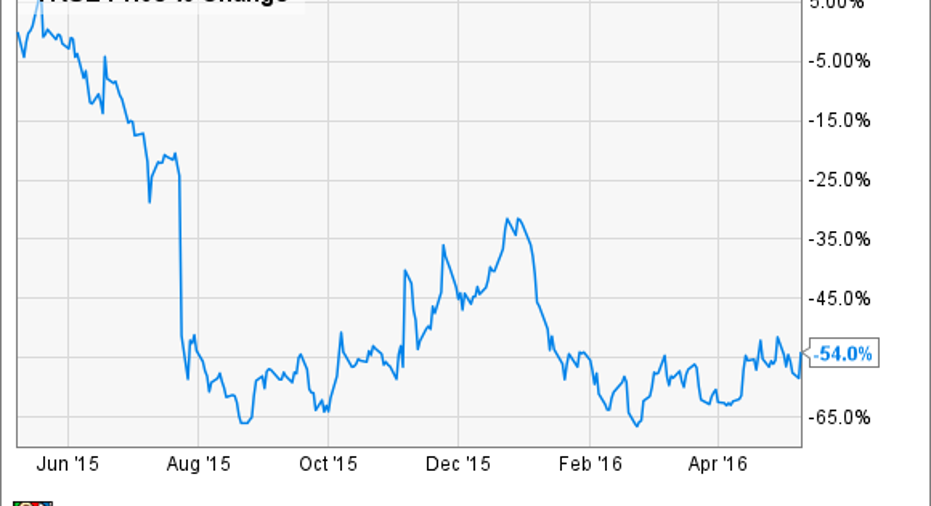 What: Shares of TrueCar, an Internet-based information, technology, and communication services company located in California, closed 10% higher on Tuesday, giving investors a bit of relief after a similarly sized sell-off after its first-quarter earnings presentation.
So what: There wasn't any discernible news driving the stock higher today, although the volume of shares trading hands was 17% higher Tuesday than the stock has averaged over the past three months. The most recent analyst report covering TrueCar came Monday from analysts at Cowen and Company, and it restated its "market perform" rating and increased the target price from $4.00 up to $5.00 -- which is still substantially below Tuesday's closing price of $6.48.
The company's first-quarter results released last week showed a widening net loss of $11.7 million with an adjusted-EBITDA loss of $0.07 per share. That result was roughly in line with analysts' estimates, but the story was really about the company's slowing growth.
Now what: As I've mentioned previously, this is simply going to be a highly volatile stock over the near term. Looking ahead, though, investors can expect more pain if the company's second-quarter revenue doesn't meet guidance of between $64 million and $66 million, or if its adjusted-EBITDA exceeds its guidance of negative $2 million and negative $3 million.
Beyond the numbers game, investors will want to keep an ear to the ground about TrueCar's "Pledge to Dealers" strategy and whether or not the improvements made will convince AutoNation-- once TrueCar's largest client -- to move beyond testing TrueCar at just 55 of its dealerships to its entire network. That decision will come from AutoNation at the end of the second quarter.
The article Shares of Truecar Drive 10% Higher, but Challenges Remain Throughout 2016 originally appeared on Fool.com.
Daniel Miller owns shares of TrueCar. The Motley Fool recommends TrueCar. Try any of our Foolish newsletter services free for 30 days. We Fools may not all hold the same opinions, but we all believe that considering a diverse range of insights makes us better investors. The Motley Fool has a disclosure policy.
Copyright 1995 - 2016 The Motley Fool, LLC. All rights reserved. The Motley Fool has a disclosure policy.