Shares of Tesaro, Inc. Have More Than Doubled Today. Here's Why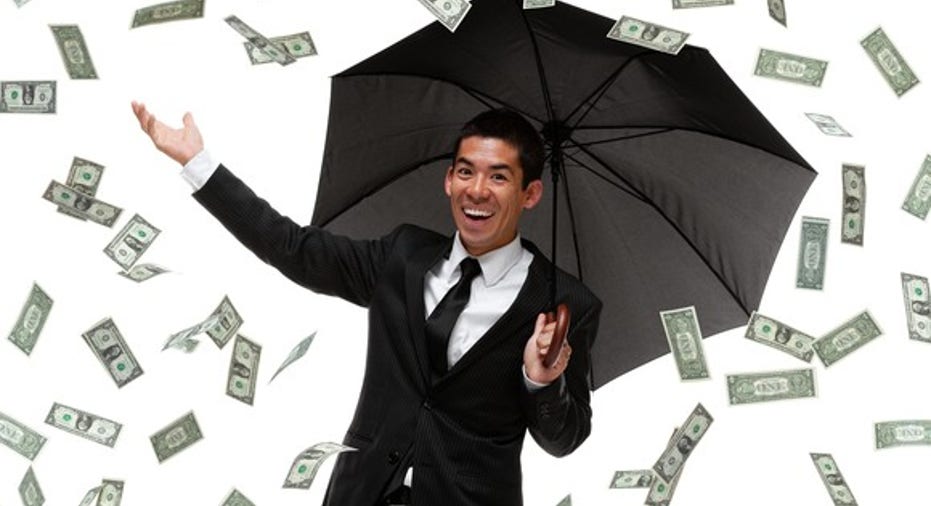 Exc
Image source: Getty Images.
What: Shareholders of the biotech companyTesaro are likely smiling from ear to ear today. Tesaro's stock has more than doubled today, up 111% as of 11:30 a.m. EST on exceptionally high volume, after the company reported strong data from a pivotal phase 3 ovarian cancer trial.
So what:Tesaro reported data from itsphase 3 NOVA trial, which was testing the ability of its lead compound, niraparib, to treat a few different types of recurrent ovarian cancer.
The results were nothing short of fantastic.The study showed thatniraparib significantly improved progression-free survival (PFS) in all three of the cohorts that were studied.
Patientswho were identified as carriers of the germline BRCA mutation demonstrated a PFS of21 months, far longer than the 5.5 months for the control group. BRCA mutations affect the risks of certain cancers, including ovarian cancer.
Patients who were not carriers of the germline BRCA mutation but who tested positively using Myriad Genetics' myChoiceHRD test (indicating they have homologous recombination deficient tumors) also showed impressive gains. This group showed a PFS of 12.9 months, far higher than the 3.8 months in the control group.
Finally, niraparib also showed a statistically significant gain in PFS among patients who were not carriers of the germline BRCA mutation. This cohort included patients with both HRD-positive and HRD-negative tumors. The PFS for these patients was 9.3 months when using niraparib, compared with only 3.9 months for those on placebo.
Mary Lynne Hedley, Tesaro's president and COO, had this to say about the results:
She thenadded that the company will present the data in its entirety at theEuropean Society for Medical Oncology congress in October.
Now what: This news is obviously a big deal for Tesaro, but it's also worth pointing out thatMyriad Genetics is also a big winner from today's announcement. The data showed that the company'smyChoice HRD test was able to identify almost twice as many patients who could benefit from using niraparib, which is a significant clinical benefit compared to currently available tests.
Myriad Genetics and Tesaro have been working with each other since 2014, and this study shows that their products, myChoiceHRD test andniraparib,hold the potential to become standard-of-care treatments for identifying and treating ovarian cancer moving forward.
From here Tesaro plans on submitting niraparib for regulatory approval in the U.S. and the EU during the fourth quarter of this year. Today's data looks so strong that the company's chances of regulatory success look quite favorable. That's especially true when you consider that ovarian cancer is currently the fifth most deadly form of cancer for women in the U.S. Approximately 196,000 women are currently battling this disease, and 22,000 more are diagnosed each year. With a relapse rate of up to 85%, there is a real medical need for a treatment that can help improve survival.
Given that this trial suggests that Tesaro has created a viable solution, it's no wonder shares are skyrocketing today.
The article Shares of Tesaro, Inc. Have More Than Doubled Today. Here's Why originally appeared on Fool.com.
Brian Feroldi has no position in any stocks mentioned.Like this article? Follow him onTwitter where he goes by the handle@Longtermmindsetor connect with him on LinkedIn to see more articles like this.The Motley Fool has no position in any of the stocks mentioned. Try any of our Foolish newsletter services free for 30 days. We Fools may not all hold the same opinions, but we all believe that considering a diverse range of insights makes us better investors. The Motley Fool has a disclosure policy.
Copyright 1995 - 2016 The Motley Fool, LLC. All rights reserved. The Motley Fool has a disclosure policy.