Shares of Ferrellgas Partners Rally on Analyst Upgrade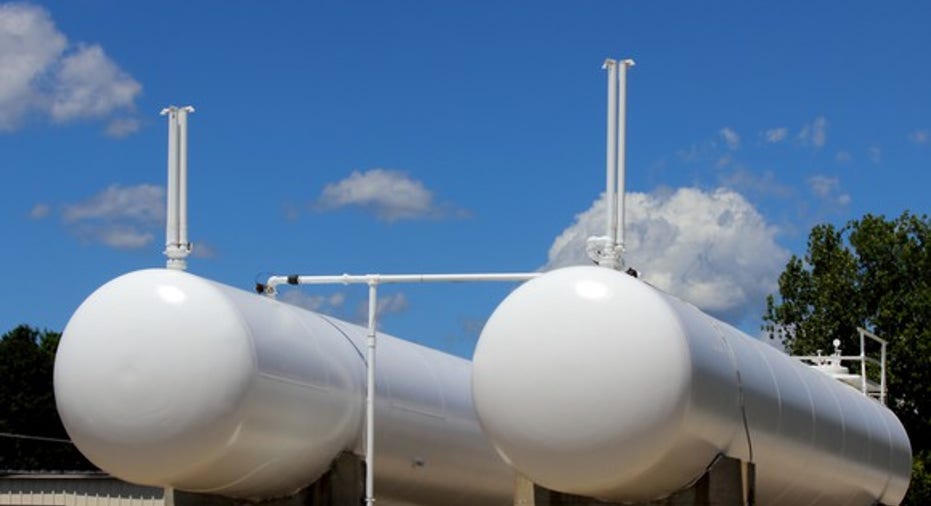 Image source: Getty Images.
What happened?
Shares of Ferrellgas Partners (NYSE: FGP) are up 12.8% as of noon EST today. The double-digit gain is coming on the heels of an analyst upgrade from RBC Capital Partners.
So what
These past few months have been rather tumultuous ones for Ferrellgas Partners. First, there was the devastating earnings report where it announced wholesale changes to the business, including the writedown of its Bridger Logistics midstream acquisition and the departure of its former CEO Steve Wambold, and warned that a distribution cut was coming. Management said that the cut would make its annualized distribution around $1.00 annually -- which was down from $2.05. However, on Nov. 22, the company announced its distribution at $0.40 per year, a far cry from what the market was anticipating.
The reason for the distribution cut was that the company needed the cash to pay down debt and recover from its disastrous foray into the midstream business. As a result of this move to put the company on a better financial foundation -- and the 60% decline in share price since that last earnings announcement -- analysts have started to consider the future. Today's analyst upgrade is the fourth since the company announced its distribution rate. Clearly these analysts think the company is making the right moves to get back on track.
Now what
With winter fast approaching, we're headed into Ferrellgas Partners' prime earnings quarters. The propane distribution business pretty much makes its hay in the winter months. With a greatly reduced distribution, the company should be able to dedicate a decent chunk of cash to pay down debt. Its midstream business was written down, but it will likely still drag on results.
What will really determine how Ferrellgas Partners does over the next year or so is the weather for this coming winter. Last year's warm winter adversely impacted volume sales, and another warm one could really put the company in a bind. For investors, it may be best to watch how this winter goes, and see how much the company can rightsize its balance sheet before making any investment decisions.
10 stocks we like better than Ferrellgas Partners When investing geniuses David and Tom Gardner have a stock tip, it can pay to listen. After all, the newsletter they have run for over a decade, Motley Fool Stock Advisor, has tripled the market.*
David and Tom just revealed what they believe are the 10 best stocks for investors to buy right now... and Ferrellgas Partners wasn't one of them! That's right -- they think these 10 stocks are even better buys.
Click here to learn about these picks!
*Stock Advisor returns as of Nov. 7, 2016
Tyler Crowe has no position in any stocks mentioned.You can follow himat Fool.comor on Twitter@TylerCroweFool.
The Motley Fool has no position in any of the stocks mentioned. Try any of our Foolish newsletter services free for 30 days. We Fools may not all hold the same opinions, but we all believe that considering a diverse range of insights makes us better investors. The Motley Fool has a disclosure policy.