Shares of Cabot Oil & Gas Surge on Analyst Upgrade, Pipeline Approval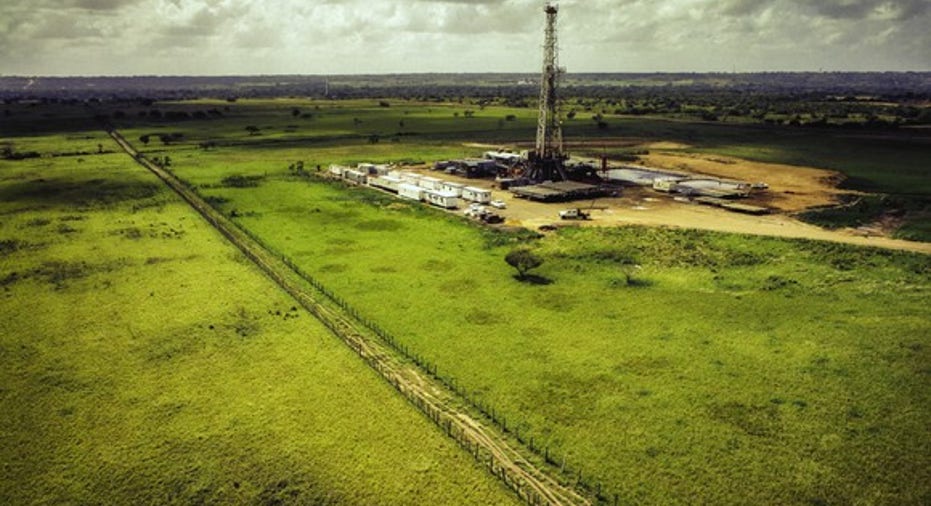 What happened
Shares of independent oil and gas producer Cabot Oil & Gas (NYSE: COG) is up 10% as of 11:45 a.m. EST today. The impetus for this share price movement is an analyst upgrade from J.P. Morgan as well as approval for a pipeline in the Marcellus shale region that will increase natural gas takeaway capacity from the region.
So what
Cabot Oil & Gas has quietly become one of the better independent oil and gas companies in America's oil patch. Its focus in the Marcellus and Eagle Ford shale formations make for some pretty attractive geology, and the company has some of the lowest production costs out there. Today, its internal rate of return on $2.00 per million BTU of gas in the Marcellus region is better than 100%.
Image source: Getty Images.
One of the things that has held back the Marcellus shale formation, though, is a lack of takeaway capacity. Unlike Texas or Oklahoma, which already had robust pipeline infrastructure in place, much of the Pennsylvania and Ohio regions have been starting from scratch and have been capacity constrained. So today, when the Federal Energy Regulatory Commission approved Williams Companies'Atlantic Sunrise pipeline, it was a big dealespecially when you consider that Cabot Oil & Gas was signed on as an anchor customer that had already committed to moving 1 billion cubic feet per day through the Atlantic Sunrise pipe.
When analysts at J.P. Morgan saw this today, they immediately upgraded this stock.
Now what
Normally, long-term investors should ignore such things as analyst upgrades and downgrades as they are normally based on short-term catalysts. The approval of the Atlantic Sunrise pipeline, however, is a big deal for Cabot both in the short and long term. It should open up Cabot's natural gas production to many more customers and could potentially even result in higher realized prices. Combine that with Cabot's low-cost operations and that could mean something for the bottom line.
Tyler Crowe has no position in any stocks mentioned. The Motley Fool has no position in any of the stocks mentioned. The Motley Fool has a disclosure policy.