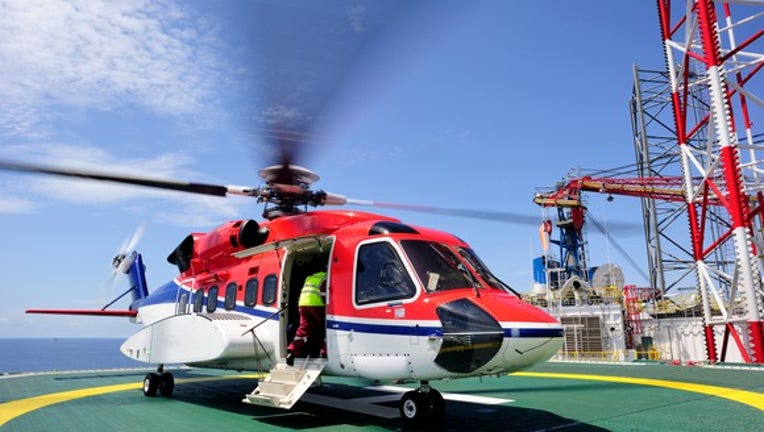 What happened
Shares of helicopter service provider Bristow Group (NYSE: BRS) are down by more than 33% today as of 2:35 p.m. EDT after the company released a disappointing earnings report.
So what
When a company's shares drop that much in a day, it typically means that earnings missed expectations by a wide margin. Boy, was that the case for Bristow Group.The consensus among analysts had pegged it for a fourth-quarter fiscal 2017 loss of $0.46 per share on a normalized basis. Instead, it posted a normalized EPS loss of $1.15. The surprising thing is that Bristow's 13.8% revenue decline barely missed estimates -- $323.6 million vs. estimates of $326.1 million. The factor that caused the larger-than-expected loss was that costs did not come down at the same rate as revenue, which drastically impacted the bottom line.
Image source: Getty Images.
Another discouraging factor was management's guidance for fiscal 2018, which forecast little improvement for the coming year. Bristow's primary business is providing aircraft support services for the offshore oil and gas industry. With the activity in the offshore market showing few signs of picking back up again any time soon, that's not a great business to be in. According to its investor presentation, Bristow's priorities for the year are to cut costs and preserve liquidity. Those operational goals aren't exactly inspiring for investors.
Now what
Based on the company's results and guidance, it's hard to get excited about its stock. Perhaps when the offshore oil and gas sector starts to recover, we could see an improvement in Bristow's results, but until then this company looks to be an investment to stay away from.
10 stocks we like better than Bristow GroupWhen investing geniuses David and Tom Gardner have a stock tip, it can pay to listen. After all, the newsletter they have run for over a decade, Motley Fool Stock Advisor, has tripled the market.*
David and Tom just revealed what they believe are the 10 best stocks for investors to buy right now... and Bristow Group wasn't one of them! That's right -- they think these 10 stocks are even better buys.
Click here to learn about these picks!
*Stock Advisor returns as of May 1, 2017
Tyler Crowe has no position in any stocks mentioned. The Motley Fool has no position in any of the stocks mentioned. The Motley Fool has a disclosure policy.